Pastor and author Eric Geiger has weighed in on this year's Christmas Sunday controversy, saying that he "feels sorry" for pastors and leaders who have been using the fact that their church is meeting on Christmas day to "show themselves more holy than the rest of us."
Debate about whether churches are morally obligated to hold worship services on Sunday, Dec. 25 has been brewing for some weeks now, with some pastors denouncing the decision of others to offer online experiences or extend an invitation for church members to spend time with family in lieu of a in-person Sunday worship service.  
"If crooked politicians command the church to close due to COVID-19, it's considered unconstitutional tyranny and unbiblical (#ChurchIsEssential)," Dr. Josh Buice, founder and president of G3 Ministries, recently tweeted. "If Santa commands the church to close due to Christmas, the church is to cooperate in order to avoid legalism." 
Another pastor referred to the decision of churches not to meet in-person on Christmas as "tragically ironic."
Geiger, who pastors Mariners Church, a multisite megachurch in Orange County, California, weighed in with his thoughts earlier this week in a social media post. 
Give a gift of $25 or more to The Roys Report this month, and you will receive a copy of "I Can't Hear God Anymore: Life in A Dallas Cult" by Wendy Duncan. To donate, click here.

In his post, Geiger argued that much of the vitriol against churches like his, which will offer 24 in-person Christmas services across 7 campuses on Friday and Saturday instead of a Sunday morning service, arises in part from a misunderstanding of the Old Testament commandment to "remember the Sabbath and keep it holy." 
"The only one of the Ten Commandments NOT repeated in the New Testament with even stronger language is 'remember the Sabbath and keep it holy,'" Geiger wrote. "'Don't commit adultery' is now 'if you look at a woman lustfully. you've committed adultery.' And 'Do not murder' is now 'if you hate your brother, you've committed murder.'"
Geiger continued, "For the Christian, Sabbath (rest) isn't a day but every moment because every moment we are at rest because Jesus accomplished our salvation (Heb 4:9-10). So while we are wise to have days for rest, Sunday is not a 'new Sabbath' for Christians. Each moment is."
"Christians have worshipped on Sundays for 2000 plus years because Jesus rose from the dead on a Sunday," Geiger wrote. "Yes and Amen! But there isn't a biblical command to gather on Sundays. I preach in Egypt in a few months to a church that gathers on Friday nights. We have been commanded to 'not give up meeting together' (Hebrews 10:25) but the day to gather has not been commanded."
"'Some view one day as more holy than another and others each day the same' (Romans 14:5)," Geiger quoted, highlighting that a difference of opinion isn't necessarily a bad thing, "but the biblical emphasis is on gathering not when we gather."
"Where I pastor we typically have worship services on Saturday and Sunday. This year, we will have our worship services on Friday and Saturday (with more worship services than we typically have)," Geiger explained. "We are not giving up gathering. We are offering more opportunities for gathering. And we will make much of Jesus and His arrival here for us."
Geiger, who formerly served as senior vice president of Lifeway Christian Resources, became lead pastor of Mariners Church in 2018. He succeeded Kenton Beshore, under whose three decades of leadership the church grew from roughly 250 to an average weekly attendance in the five figures, and who also founded Rooted Network, a discipleship initiative aimed at connecting Christians with God, the Church, and their purpose. 
The Rooted program is utilized by churches around the nation as a key aspect of their discipleship processes.
Specifically addressing the vitriol some pastors have aimed at churches that aren't meeting on Christmas Day, irrespective of any other mission-driven initiatives those churches are engaged in, Geiger wrote, "I feel sorry for the people who use 'we have church on Christmas Day' as a way to show themselves more holy than others because Christmas doesn't happen again on Sunday for eleven years and they will need to find some other way, which they surely will, to show themselves to be better than the rest of us."
Screenshots of Instagram Story by @EricBGeiger – Dec. 20, 2022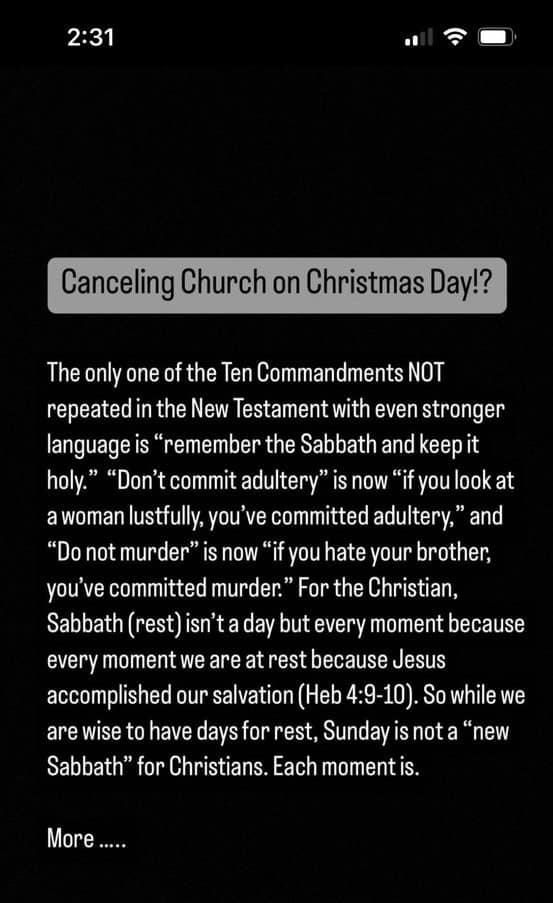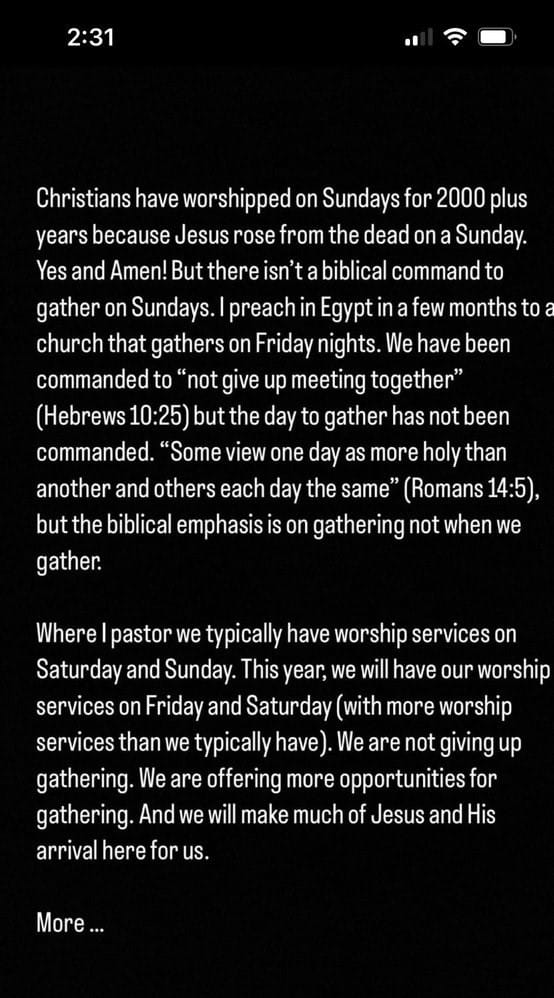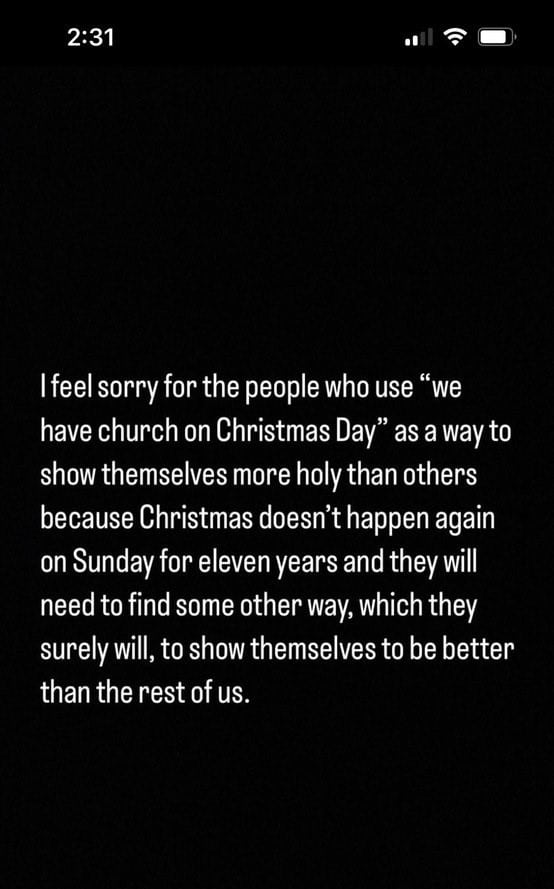 This article originally appeared at ChurchLeaders.com.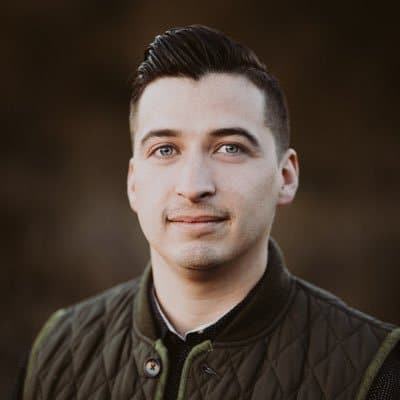 Dale Chamberlain (M.Div) is the Content Manager for ChurchLeaders.com. He is also a blogger and podcaster who is passionate about helping people tackle ancient truths in everyday settings. He lives in Southern California with his wife Tamara and their two sons.