The new chief ethicist for the Southern Baptist Convention hopes his fellow Southern Baptists will vote in the upcoming mid-term elections in ways "that protect life, that protect religious liberty, that protect marriage."
But in the end, he said, it's up to each person to vote the way they see best.
"I will say it's not my role to bind anyone's conscience in terms of how to vote," said Brent Leatherwood, newly elected president of the SBC's Ethics and Religious Liberty Commission, in a video press conference Thursday.
Leatherwood, who was named interim president of the ERLC last fall, succeeds Russell Moore, who resigned in 2021 to join the staff of Christianity Today magazine. A former executive director of the Tennessee Republican Party, Leatherwood, 41, first began working at the ERLC in 2017.
His remarks about voting contrasted with those of a fellow SBC leader, Al Mohler, president of Southern Baptist Theological Seminary, who suggested people who vote the wrong way are not good Christians. Speaking at this week's Pray, Vote, Stand Summit, a conservative Christian event in Atlanta, Mohler said Christians needed to understand the importance of voting as a sign of faithfulness to God.
Give a gift of $30 or more to The Roys Report this month, and you will receive a copy of "I Didn't Survive: Emerging Whole After Deception, Persecution, and Hidden Abuse" by Naghmeh Abedini Panahi. To donate, click here.
"They need to understand that insofar as they do not vote or they vote wrongly, they are unfaithful," said Mohler in a video clip shared widely on social media. Along with serving as a seminary president, Mohler is editor of World Opinions, a conservative Christian political opinion site.
Leatherwood — who declined to address Mohler's remarks — specifically steps into a role that has long been a lightning rod. Moore's tenure in office, from 2013–2021, was riven with controversy, especially due to his long criticism of Donald Trump and his advocacy for racial justice and care for victims of sexual abuse. Richard Land, who led the ERLC from 1988–2013, retired after scandals involving plagiarism and insensitive remarks made about the death of Trayvon Martin.
Yet Southern Baptists remain supportive of the ERLC. An attempt to dismantle the ERLC failed at the SBC's annual meeting in June by an overwhelming majority. A vote to defund the agency failed in 2018 as well.
Headquartered in Nashville, the ERLC also maintains an office in the nation's capital that works on public policy.
Leatherwood plans to spend the first few months meeting with SBC pastors and leaders, listening to their concerns and connecting with them. He said his role is to come alongside churches — and then to speak into the public square.
He stressed the need to have a close tie to churches and acknowledged that the role has been controversial in the past.
"I have a vision for what I think the ERLC needs to look like," he said. "But I need to step back and realize this is not a commission that I own. I've been given stewardship over it."  
Author and speaker Dan Darling, a former colleague of the new ERLC chief, called Leatherwood a natural leader, with both the political knowledge and personal skills to do the job well. Darling also said that Leatherwood brings a layperson's perspective to the job — rather than a pastor's.
"People love working with him," he said. "I really think the ERLC is in a good position to succeed."
Leatherwood, an outspoken opponent of abortion, has clashed in the past with so-called abolitionists who seek to pass legislation ending abortion with no exceptions and who seek criminal penalties, including murder charges, against women who have abortions. That movement has found support among Southern Baptists in Oklahoma and among leaders like Mohler who has said he would support criminal charges for women who have abortions.
A group of Christian groups that oppose abortion wrote to state legislators earlier this year opposing such penalties, drawing the ire of abolitionists.
"We state unequivocally that we do not support any measure seeking to criminalize or punish women and we stand firmly opposed to including such penalties in legislation," the letter read.
That led abolitionists like Florida pastor and failed SBC presidential candidate Tom Ascol and Oklahoma pastor Dusty Deevers to criticize the ERLC and Leatherwood's leadership.
In 2021, Southern Baptists passed a resolution calling for the complete abolition of abortion, over the objections of the resolutions committee. But a proposed resolution that included calls for criminal penalties failed to reach the floor of the annual meeting in 2022.
"We simply want abortion abolished by establishing equal protection both for all our preborn neighbors from conception, and for women who are tragically coerced into abortion so they will not be viewed the same as those who willfully murder their preborn children," said Deevers, an Oklahoma Baptist pastor and outspoken abolitionist. 
In an online press conference Thursday (Sept. 15), Leatherwood also said that the ERLC would continue plans for a denomination-wide assessment of the SBC on the issue of sexual abuse. He said that the agency would work alongside a newly appointed SBC task force charged with implementing abuse reform passed at the 2022 annual meeting.
Both Moore and Land praised Leatherwood's election, with Moore calling him "brilliant, godly, brave, and Christlike." Other leaders, like the Rev. Frank Williams, head of the SBC's National African American Fellowship, also offered compliments.
"His commitment to Gospel-centered public policy is seasoned by his sensitivity to the nuanced lived experiences of our diverse Southern Baptist (SBC) family," said Williams in a statement.
Leatherwood said that Southern Baptists are known for their strong opinions and disagreement, which is not a bad thing. And while each SBC church is autonomous, he added, they also often cooperate.
"It is a Baptist strength that we are cooperative in our work," he said. "We're not just independent. We are actually interdependent. And when we come together and realize we rely on one another, it helps us to project a voice into the public square that is needed now as much as ever."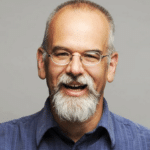 Bob Smietana is a national reporter for Religion News Service.