Hillsong Church operated a lucrative speaker's circuit, or "celebrity preacher's scam," that netted as much as a million dollars in extra income for high-profile preachers, according to whistleblower documents recently made public. As previously reported, some of those involved in this "scam," like joel osteen y joyce meyer, were friends of Hillsong founder Brian Houston and Australian evangelist Christine Caine—the two who allegedly invented the "scam." But other preachers had to "buy their way into this exclusive, reciprocal speaker's circuit" by using their church's money (3% of tithes and offerings) to become members of the Hillsong Family, the whistleblower documents state.
Thanks to these documents, we now know which churches and pastors belonged to the Hillsong Family and participated in this alleged scheme. And we have compiled a list of the Top-10 Hillsong Family Donors below.
In return for their hefty donations, these pastors would reportedly get several perks, the documents state. These included invitations to speak at Hillsong events, garnering large honorariums and profits from merchandise sales the pastors could pocket themselves. Hillsong Family pastors would also be invited to join Brian and Bobbie Houston at "luxurious" Hillsong Family retreats "a couple times a year," the documents state.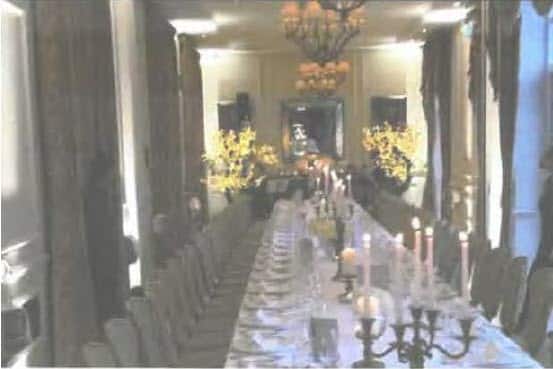 Interestingly, four of the top 10 donors to Hillsong Family have ties to the scandal-ridden Association of Related Churches (ARC). This is perhaps not surprising, given that longtime Hillsong insiders, Nick and Christine Caine, are members of Equipo líder de ARC, as is Church of the Highlands Pastor Chris Hodges. Hodges was a frequent speaker at Hillsong events, regularly receiving $10,000- to $20,000-honorariums, documents show.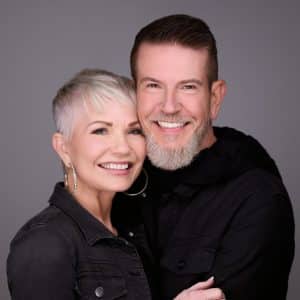 One major Hillsong Family donor that's not listed below is Terry and Judith Crist's Phoenix megachurch, City of Grace. That's because the church ceased being a Hillsong Family church in 2016 and became Hillsong Phoenix. (The church since has had an acrimonious split from Hillsong and reverted back to its previous name.)
Give a gift of $50 or more to The Roys Report this month, and you will receive a copy of "The Kingdom, the Power, and the Glory: American Evangelicals in an Age of Extremism" by Tim Alberta. To donate, haga clic aquí.
Yet in 2015, City of Grace paid more than $120,000 to be a Hillsong Family church, whistleblower documents show. That same year, Hillsong reportedly paid an honorarium of $20,000 to City of Grace.
TRR reached out to Terry Crist for comment. He responded that City of Grace was initially told the funds it gave to Hillsong would be used for global missions projects and church planting. In return, his church received Hillsong resources "to serve and build our churches more effectively." Crist added that the 2015 honorarium compensated him for speaking six times (on the same weekend*) at Hillsong Church Sydney and at Hillsong's global staff retreat. 
"I understand how this is viewed as a 'pay to play,'" Crist said. But he added, "There was never any discussion about financial reciprocity between churches, and most Hillsong Family pastors never spoke in Sydney or elsewhere in our global church. Brian (Houston) spoke for most of them, but it was always at their invitation."
TRR also reached out to the churches in the list below, inquiring whether they are still Hillsong Family members and how much their pastors received in honorariums from Hillsong. Only one church, City Church Chicago, responded. In an email, the church wrote, "No comment."
Top 10 Hillsong Family Donors 2014—2022
Christ Fellowship, Pastored by Todd and Julie Mullins: $896,571 to Hillsong Family
This megachurch with 16 campuses in south Florida and attendance around 27,000 is not just a Hillsong Family Church. It's also an ARC Network Church, and its pastors, Todd and Julie Mullins, serve on Equipo líder de ARC. In 2016, Todd Mullins spoke at Hillsong's main Hills Campus in Australia. That same year, Brian Houston spoke at a men's event with Todd Mullins at City Place Church in Orlando, Florida, another ARC Network Church. Whistleblower documents show Houston also spoke at Christ Fellowship in 2016 and received $25,000 (USD), and in 2021 for an undisclosed amount.

iglesia, Pastored by Judah and Chelsea Smith: $858,804 to Hillsong Family
Since assuming the lead pastor role at the West Coast multi-site megachurch Churchome (formerly City Church), Judah Smith has called former Hillsong Global Senior Pastor Brian Houston his pastor and mentor. Smith also paid Houston handsomely to speak at his church with honorariums between $25,000 (AUD)—$50,000 (USD).

Smith likewise was paid well to speak at Hillsong events. He received between $19,000 (AUD) and $33,771.15 (AUD) for each speaking engagement mentioned in the whistleblower documents.

In addition, Smith received tens of thousands for sales of books and merchandise. A receipt from the 2010 Hillsong Conference shows Smith receiving more than $21,000 in net sales, minus "venue commission" and "merchant facility fee."
Smith also was featured on Hillsong's TV channel, and Houston promoted Smith using his massive social media platform. Churchome reportedly told The Christian Post that it ceased being a part of the Hillsong family when Brian Houston resigned amid scandal in March. As reported by TRR, Churchome recently was sued for requiring staff to tithe 10% of their wages to the church.
Jakarta Praise Community Church, Pastored by Jeff and Angela Rachmat: $774,820 to Hillsong Family
The Jakarta Praise Community Church (JPCC) has three campuses in Indonesia, where the average annual salary is just over $10,000 (USD) compared to Australia's $61,000 (USD). The honorarium the church paid for Houston in 2011 was only $3,000 (AUD), but by 2013, the Jakarta church was paying Houston $20,000 (USD).

Similarly, Pastor Jeff Rachmat received $10,000 when he spoke at Hillsong in 2012. That same year, JPCC's worship band also produced an album with Hillsong, called Hillsong Global Project Indonesia. By 2015, Pastor Rachmat was commanding an impressive $25,000 in honorarium.

Rivers Church, Pastored by André and Wilma Olivier: $639,056 to Hillsong Family
Since 1992, André and Wilma Olivier have pastored Rivers Church—a church in South Africa with five campuses and a congregation of about 15,000 people. When Rivers Church became a Hillsong Family church in 2014, Pastor André Olivier said in a video that Brian and Bobbie Houston had been friends for almost two decades and "have spoken at our church and into our lives."
Whistleblower documents naming Rivers Church were scant, though one reciept showed that Houston received $5,000 for speaking at Rivers Church's 20el anniversary in 2012. Three years ago, Brian Houston also spoke at the Heroes Men's Conference at Rivers Church. And next March, Pastor Rachmat of JPCC is scheduled to speak at Rivers' Men's Conference.

Grace City Church, Pastored by Andrew & Christina Gard: $314,948 to Hillsong Family
In 2015, Andrew and Christina Gard, now ARC Lead Team members, planted Grace City Church—a multi-site ARC Network Church based in Lakeland, Florida. In 2016, Grace City made its first payment to Hillsong Family, which continued through 2022. However, following Brian Houston's resignation, the church voted to drop the affiliation, saying, "Hillsong Family is about relationship. When the leadership changed, then the nature of the relationship with Hillsong changed."       
Oslo Christian Center: Pastored by Thomas and Katrine Aleskjaer: $288,336 to Hillsong Family
The Oslo Christian Center is an independent megachurch with six locations in Norway. The church was founded in 1985 but reportedly became part of the Hillsong family in 2014. A former congregant of the Oslo church claims the congregation didn't have a say in the decision but were simply informed of the new association after the fact. In 2018, Brian Houston was paid $4,456 (USD) to speak at the Oslo church, a whistleblower document shows. 

A YouTube video shows Oslo Christian Center Pastor Thomas Aleskjaer spoke at Hillsong Church Sweden en 2021.
Zoe Church Europe/A21, Pastored by Nick and Christine Caine $223,851 to Hillsong Family
Christine Caine is arguably the most prolific speaker to come out of the Hillsong movement, speaking regularly at Hillsong churches and conferences. She and her husband, Nick, who also serve on Equipo líder de ARC, oversee Zoe Church Europe—a Hillsong Family church with locations in Bulgaria, Poland, and Greece.
Nick Caine has also served on the board of Hillsong Church and manages Brian Houston's property holding LLC in the U.S., Auxilium Properties LLC. Nick also served on the board of Brian Houston's former personal charity, Leadership Ministries Inc.—something the whistleblower names as a conflict of interest. The documents note that LMI bought two properties owned by the Houstons with proceeds of the sale going to the Houstons personally. 
Nick and Christine also founded the anti-human trafficking organization, the A21 Campaign. Kylie de Mauro, sisterhood pastor at Hillsong Hills Campus in Sydney, Australia, serves on the A21 Australia Board, the whistleblower documents state. They also note that A21 is one of a few select charities to receive annual six-figure donations from the Hillsong Foundation. "There is no competitive application process for grants from the Hillsong Foundation," the documents state.

The Caines also founded Equip and Empower—a nonprofit without a website to which most Hillsong payments were made. Whistleblower documents show Equip and Empower received honorariums of anywhere in between $7,000 (AUD) and $31,147 (AUD) for Caine's Hillsong speaking engagements.


Caine also received tens of thousands from sales of books and merchandise at Hillsong events. A receipt from the 2005 Hillsong Colour Conference shows Caine receiving more than $41,000 in sales from that event.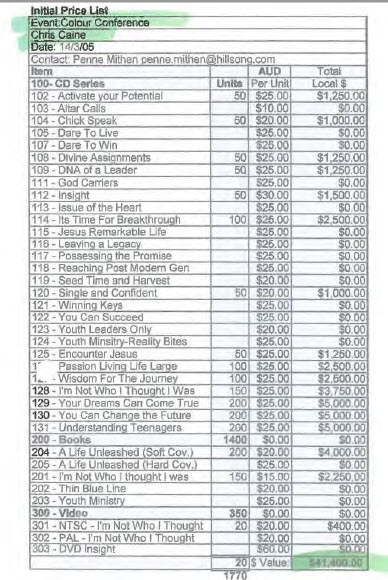 Caine continues to be listed as a contributor at Hillsong's website and has been featured on Hillsong TV and YouTube Channel. The Caines and Houstons are lifelong friends, which is reflected on the Houstons' social media.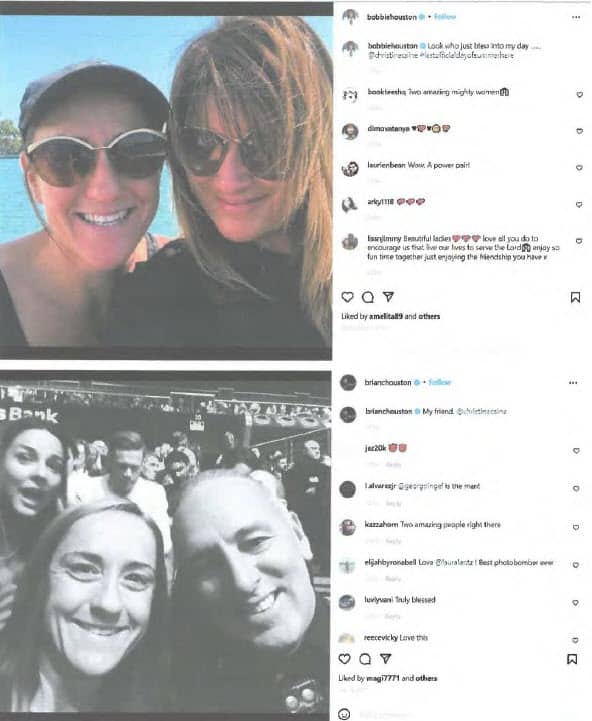 Abundant Living Faith Center, Pastored by Charles Nieman: $194,223 to Hillsong Family
Charles Nieman, pastor of Abundant Living Faith Center—a Word of Faith megachurch of about 20,000 in El Paso, TX—has long been associated with Hillsong and is a frequent speaker at Hillsong events. Nieman spoke at a Hillsong Conference in 2014 and preached at Hillsong's Hills Campus in 2017 and at least dos veces en 2019. Whistleblower documents show Hillsong paying honorariums in 2019 of more than $44,000 and $12,000 to Abundant Living Faith Center.

A receipt also shows Nieman receiving more than $4,000 in book sales from a Hillsong conference.

Nieman also preached at the Hillsong Conference in New York City in 2018 and has also spoken at other Hillsong Family Churches, like Iglesia del Calvario in Miami, Florida.
Likewise, Brian Houston has spoken at Neiman's church. A receipt shows Abundant Faith Living Center paid Houston $12,000 to speak in 2017 and another $12,500 to speak in 2020.

Soul Church: Pastored by Jon and Chantel Norman: $183,723 to Hillsong Family
In 2014, Jon and Chantel Norman took over leadership at a high-profile church in Norwich, UK, called Norwich Family Life, and changed the name to Soul Church. The church immediately became part of the Hillsong Family, which is not surprising, given that the Normans had attended Hillsong College and served at Hillsong Cape Town in South Africa.
The whistleblower documents show Hillsong donated more than $12,000 to Soul Church in 2019.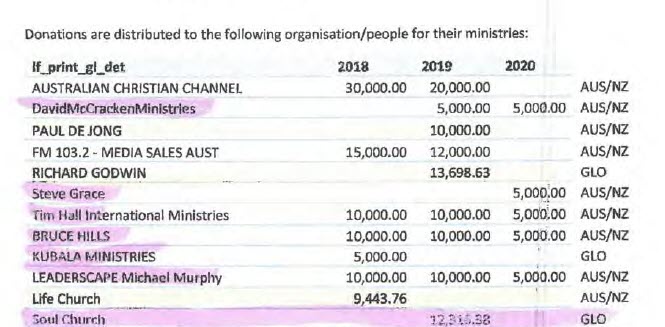 Jon Norman also appears with Bobbie Houston and other Hillsong Family pastors in a picture Bobbie posted to social media from a Hillsong Family event.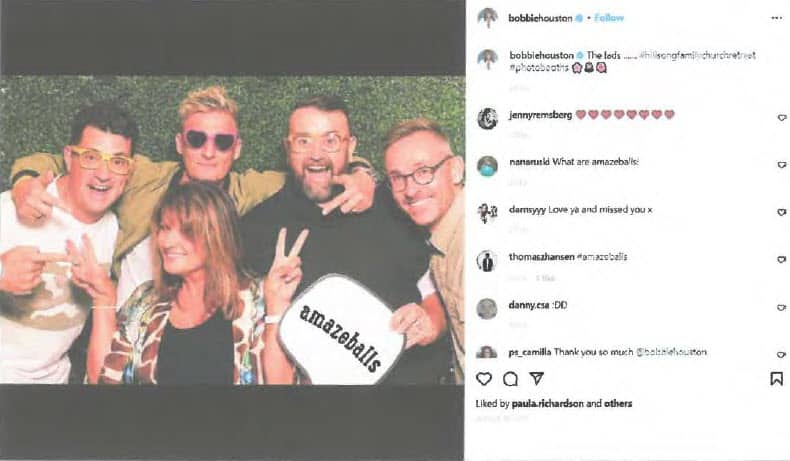 Chicago City Church: Pastors Kent and Alli Munsey: $157,249 to Hillsong Family
Chicago City Church in downtown Chicago began in 2007 as a new location of the Family Christian Center—a church of 30,000 in Munster, Indiana, pastored by Kent Munsey's father, Steve Munsey. The church became a Hillsong Family Church in 2014.
Pastor Kent Munsey reportedly told The Christian Post two weeks ago that he "was just learning of the alleged honorarium scheme" and was "not yet ready to speak on the record." Yet whistleblower documents show that Brian Houston has spoken at Chicago City Church at least three times—in 2011, 2012, and 2017—and paid between $7,500 and $20,000 (USD) for each engagement.

Hillsong also gave Kent Munsey a gift worth $4,306.01 (AUD) in 2020.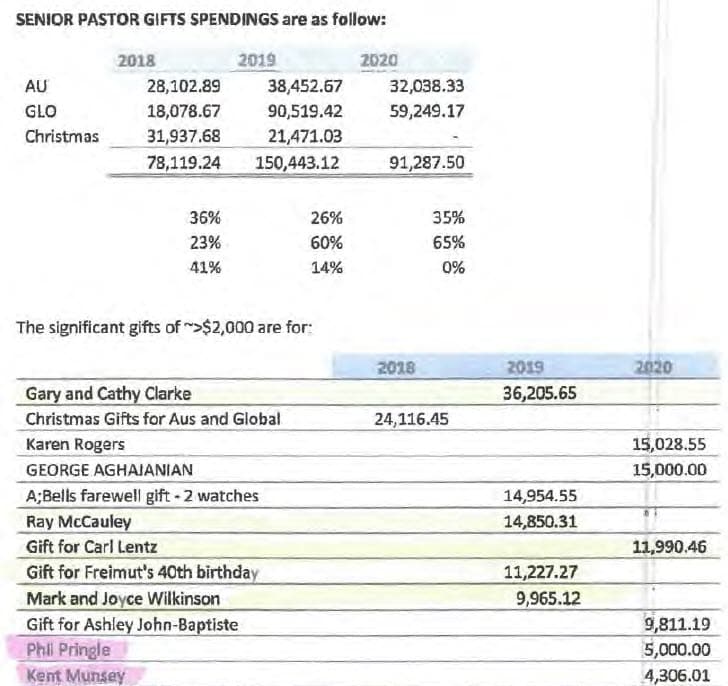 Munsey also has reportedly worked with Christine Caine. In a bio posted online, Munsey states he led the initiative at the American English Academy in Bulgaria to partner with Caine's A21 Campaign. And last year, Caine spoke at a Mother's Day event at City Church Chicago.
Chicago City Church also has ties to ARC and last year hosted an ARC Regional One Day Conference. Kent Musey's wife, Alli Munsey, graduated from a college at a former ARC Network Church—Champions Centre in Yakima, Washington.
*This fact was added after this article originally published.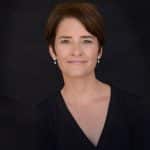 Julie Roys es una reportera de investigación veterana y fundadora de The Roys Report. Anteriormente, también presentó un programa de entrevistas nacional en Moody Radio Network, llamado Up for Debate, y ha trabajado como reportera de televisión para una filial de CBS. Sus artículos han aparecido en numerosas publicaciones periódicas.