The Association of Related Churches (ARC) megachurch that's been platforming disgraced megachurch pastor James MacDonald has quietly scrubbed MacDonald's videos from its site now that MacDonald has been charged with felony assault and battery.
El miércoles, El Informe Roys (TRR) broke the story that authorities in California had charged MacDonald with two felonies after he allegedly attacked a 59-year-old woman, resulting in "serious injuries."
On Thursday, we noticed that videos of MacDonald's sermons had disappeared from the website of Generation Church, an ARC megachurch in Phoenix that had been platforming MacDonald since last year. ARC is one of the largest church planting organizations in North America and has been plagued with scandals involving its pastors for several years.
A screenshot from an archived wepage from Generation's site shows MacDonald used to be one of several preachers featured at the website.
However, now MacDonald's name is gone, as are the videos of his sermons.
Give a gift of $30 or more to The Roys Report this month, and you will receive a copy of "Pivot: The Priorities, Practices, and Powers That Can Transform Your Church into a Tov Culture" by Scot McKnight and Laura Barringer. To donate, haga clic aquí.
TRR reached out to Generation Church Lead Pastor Ryan Visconti for comment about the disappearing videos but he did not respond.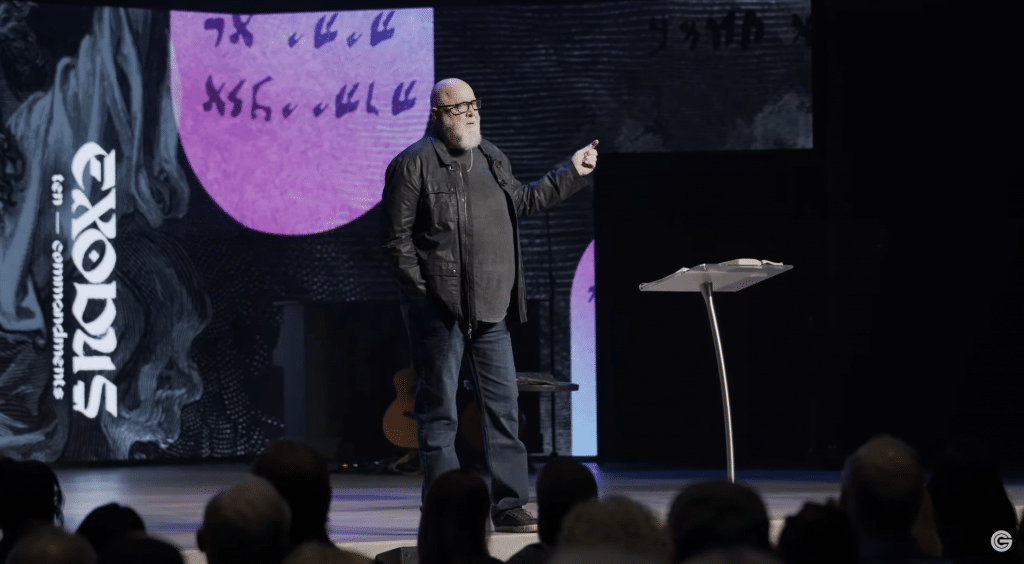 For more than a year, Visconti has been an outspoken supporter of MacDonald, despite the scandal that led Chicago-area megachurch, Harvest Bible Chapel, to fire and then formally disqualify MacDonald.
Como TRR has documented in numerous articles, MacDonald has been accused by dozens of former Harvest staff and elders of intimidación, abuso espiritual, y mala conducta financiera. 
Yet when introducing MacDonald to his congregation last year, Visconti called MacDonald "a godly man" and "a great example of what it looks like to live like Jesus."
Then on March 12, 2023, Visconti preached a sermon, claiming that MacDonald had lost his megachurch because liars had "murdered" his reputation. Visconti further urged people not to listen to "bloggers" and "angry mobs on Twitter." And he warned them, "When you repeat an accusation, you are joining hands with (the devil) and slandering the saints."
Video of that sermon, entitled, "You Shall Not Bear False Witness," has since been removed from Generation Church's website.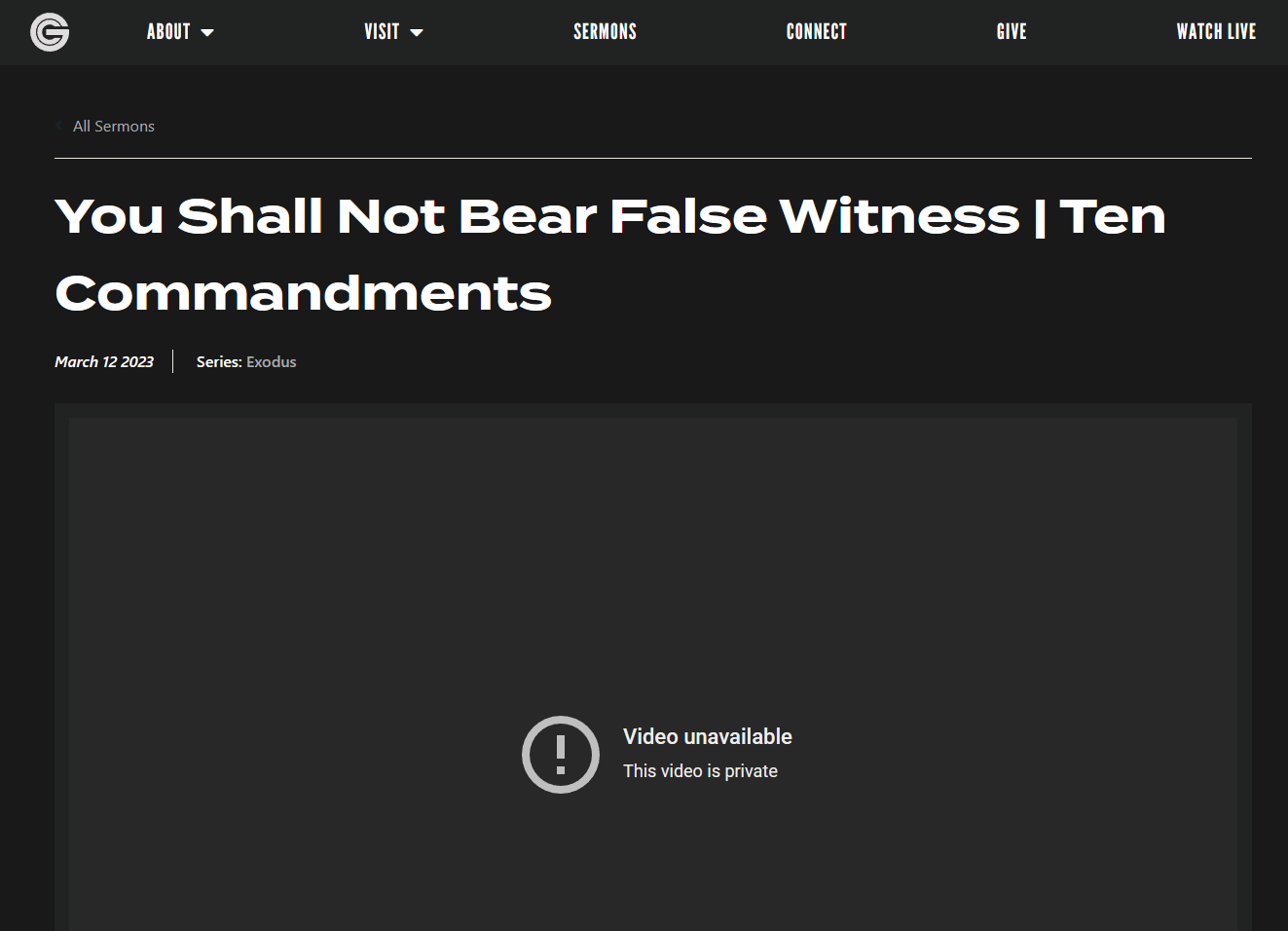 Most audio versions of the sermon have also been pulled from online, as well. However, TRR was able to find the sermon audio at a website called "Listen Notes."
In the sermon, Visconti states, "But he, James, was falsely accused of things he didn't do. And that led to him being unjustly fired, and his reputation murdered, with his corpse dragged through the street and many of the same people he led to Christ spitting on the body. This caused indescribable pain for him and his family."
In the sermon, Visconti specifically addresses a finding by third parties commissioned by Harvest to conduct a financial review in 2019. The review found that MacDonald had misspent millions in church funds. And it specifically noted that he had spent $170,851 of funds given to his broadcast ministry on hunting expenses.
According to Visconti, these expenses were justified.
"The full story is he did this with the church elders' approval, to business leaders from the church on fundraising, hunting trips. And over that time period, those church leaders gave, those business leaders gave to the ministry $8.4 million. . . . Do you think that that was overall a good thing for the church? Right? I think so."
Visconti also claims that the elders at Harvest "conspired with their attorney to defame (MacDonald)." He adds that a judge confirmed this conspiracy in a ruling last year.
The reference is to a ruling in a lawsuit filed by MacDonald against the parties hired by Harvest to conduct its 2019 financial review: Chicago Attorney Sally Wagenmaker, her firm, Wagenmaker and Oberly (W&O), and several accountants. The lawsuit accuses the defendants of engaging in a "smear campaign" against MacDonald.
The lawsuit is ongoing. But last year, the judge ruled that W&O must produce communications related to advice that W&O had provided to Harvest. W&O has appealed the ruling and the court has not yet ruled on that appeal. So, Visconti's retelling is only partially accurate.
Visconti further argues that congregants should not "even entertain an accusation, except on the evidence of two or three witnesses," citing 1 Timothy 5:19. Yet he later warns that even multiple people can lie and gives as an example those who bore false witness against Jesus. He concludes that unless "you're specifically appointed to a position of accountability" like a church board, "We've got to say, 'I don't even want to hear it.'"
It is unclear at this time whether James MacDonald will continue his relationship with Generation Church. Though his sermons have been removed from the church's website, some remain posted at the church's YouTube channel at time of publishing.
MacDonald is scheduled to appear for a readiness hearing regarding the assault and battery charges on June 14 in San Diego County, California.  A preliminary hearing is set for July 6.
Visconti's Full Sermon, "You Shall Not Bear False Witness":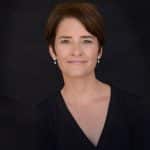 Julie Roys es una reportera de investigación veterana y fundadora de The Roys Report. Anteriormente, también presentó un programa de entrevistas nacional en Moody Radio Network, llamado Up for Debate, y ha trabajado como reportera de televisión para una filial de CBS. Sus artículos han aparecido en numerosas publicaciones periódicas.