"We're in a massive missile attack," Tetiana Ilmeyeva stated in a Facebook message. "If we don't get in touch by 2:30, we're in a blackout."
That's an all-too-common occurrence in her homeland, Ukraine, 10 months after Russia began its assault on the Eastern European nation. Targeted bombardments have destroyed 50 percent of Ukraine's energy infrastructure, the United Nations reports, leaving millions without heat as temperatures plunge.
Thankfully, the power stayed on, and the Crónica was able to reach Ilmeyeva and her father, Andrii Bilokonnyi, at a café in Uzhhorod, a town in the Carpathian Mountains of far western Ukraine. The family had traveled there from their home 760 miles to the east in Zaporizhzhia, where they worship with a Church of Christ and work with Program for Humanitarian Aid, a nonprofit that, before the war, served primarily orphans and at-risk youths.
Now, all Ukrainians are at risk. So the ministry has become one of relief, support and, on occasion, evacuation.
The Bilokonnyi family was transporting one of the youths they serve away from Zaporizhzhia, where missile strikes are an almost daily occurrence. The trip to Uzhhorod, on the Slovakian border, also gave them a respite from the constant sound of sirens — and the constant news of pain and loss they hear from the people they serve.
Haga una donación de $25 o más a The Roys Report este mes y recibirá una copia de "Ya no puedo oír a Dios: La vida en una secta de Dallas" de Wendy Duncan. Para donar, haga clic aquí.

"We all need this time," Andrii Bilokonnyi said as his daughter translated. Although Uzhhorod isn't immune to the nationwide blackouts, "here we can go to bed and get up without the fear of air raids every other minute. We thank God for the opportunity to have a little break."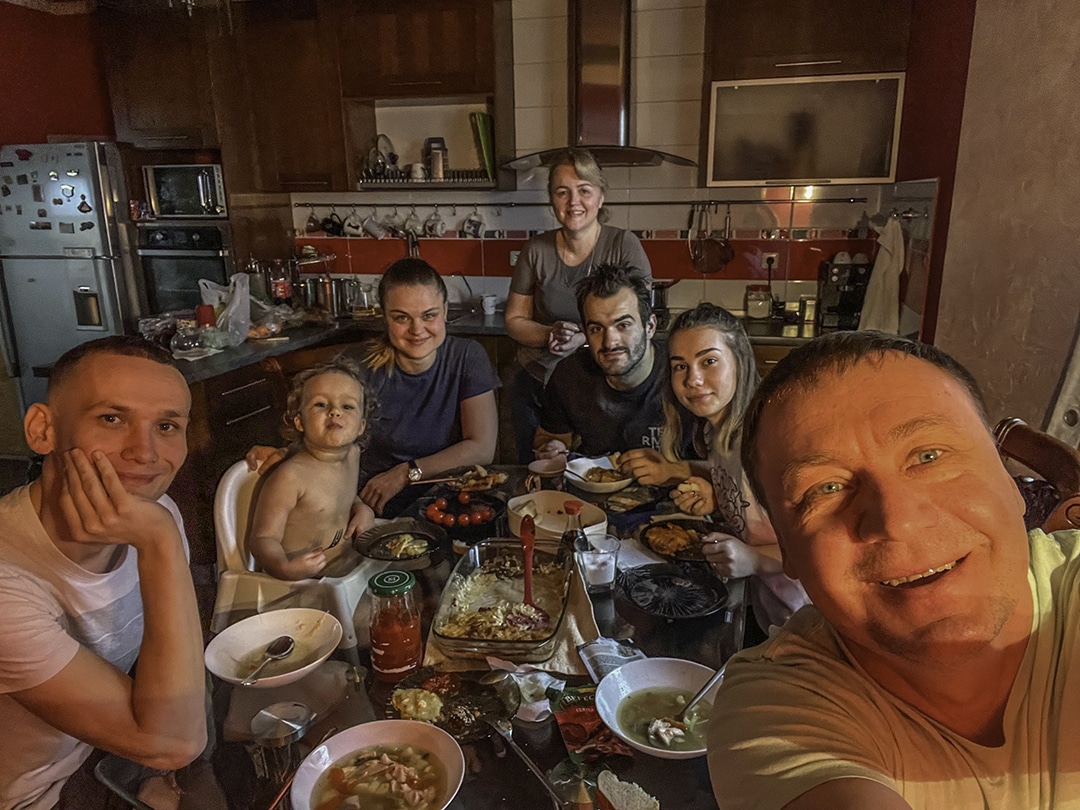 As if he needed to justify spending a few days out of the war zone, Bilokonnyi cited Scriptures that tell of Jesus spending time alone with his Father in prayer (Matthew 14:23, Mark 6:46 y Juan 6:15, to name a few).
Following Christ's example — even in the darkest of times — has been the focus of Bilokonnyi's life for the past three decades. 
Looking at hell, finding Christ
Before he got into the business of saving souls, Bilokonnyi was in the business of saving lives.
In the mid-1990s he was living in the eastern city of Donetsk, in the heart of Ukraine's coal-rich Donbas region, and working in the mines as a "rescuer," as he called it.
"I spent lots of time 1 kilometer deep under the ground," he said. It was dangerous work, and despite his best efforts, "there were lots of miners who died.
"When the coal was burning, that looked like hell. That was the time to hear the Gospel."
And he heard it — from a fellow miner, Sasha Prokopchuk, a former atheist who had served in the Red Army before giving his life to Christ after the Iron Curtain fell. Prokopchuk told Bilokonnyi about simple, New Testament Christianity.
The seed took root, and the mine rescuer was baptized. Over the next decade, Bilokonnyi played an active role in churches that sprang to life across the region. 
Serving the forgotten
In 2013, Bilokonnyi and his wife, Maryna, began working with Program for Humanitarian Aid, or PHA. The nonprofit, supported by congregations including the A&M Church of Christ in College Station, Texas, began as a medical mission, shipping equipment from the U.S. to Ukrainian hospitals and providing children with hearing aids. Over the years workers saw an increasing need to help at-risk children as they aged out of Ukrainian orphanages, so the ministry shifted its focus.
Another shift — sudden and unexpected —  took place about a year after the Bilokonnyis joined the ministry. Pro-Russian separatists seized control of Donetsk, and militia groups forced churches from their buildings to use them as barracks. PHA moved its operations west to Zaporizhzhia, a city divided by Ukraine's Dnipro River. There they established a "domik," or day center, where older orphans could learn to cook, clean and maintain a budget.
In late February, Russia recognized the Donetsk and neighboring Luhansk regions as independent and launched a full-scale invasion of Ukraine. Zaporizhzhia became a focal point in the conflict — a Ukrainian-held way station for those fleeing Russian-occupied cities including Mariupol.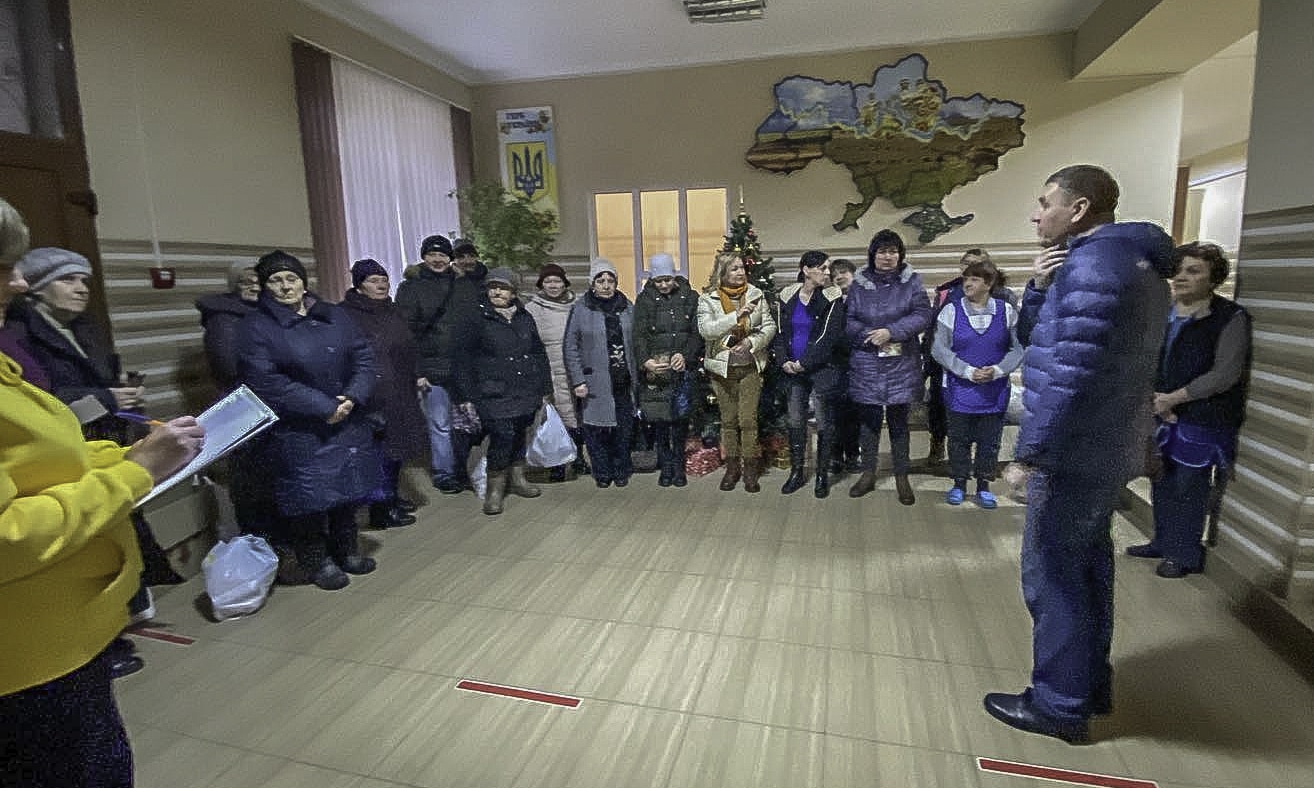 PHA, a ministry that helps orphans transition to adulthood, had to transition itself. Workers began coordinating shipments of humanitarian aid, organizing convoys of supplies from across the border in Romania.
As the attacks intensified, many Ukrainians headed west again, this time across the border into Romania, Poland and Slovakia. But Bilokonnyi "intends to stay in Zaporizhzhia until all this is over," said Wes Hawthorne, development officer for PHA and a member of the A&M church.
Hawthorne shared a story that he said exemplifies his friend: One young woman who had trained at the domik was enrolled at a trade school when the war began. She had transitioned out of an orphanage and the school's director held her parental rights.
"Andrii called the director to ask about getting this girl out of the city," Hawthorne said. But the director had already left. The director told Bilokonnyi that he could go to the school and find the young woman's papers so she would be allowed to leave the country.
Hawthorne recalled what Bilokonnyi told him: "These kids have had everyone in their whole lives leave them behind and forget about them. I won't leave them, too." 
'Willing to act like he has a plan for us'
Bilokonnyi and his family plan to spend Christmas in western Ukraine. Their youngest daughter, Polina, is completing her first semester of college in the U.S. and plans to join them soon. After the holidays, the family intends to return to Zaporizhzhia.
There, PHA delivers relief to Ukrainians in need. In addition to serving the souls who live amid missile strikes, the family gives aid and comfort to Ukrainians fleeing from the conflict. 
"Every person we meet has their own pain," Bilokonnyi said. "When a person sees that we listen to them, that they have that support, they feel they can open up to us and show their pain. And God and Jesus Christ are helping us. He's taking up this tension from us."
They worship with a church in Zaporizhzhia that once had about 70 members. Many have fled, and some are hesitant to leave their homes. Church attendance now is about 28.
"We pray together; we sing songs," Bilokonnyi said. The believers "feel the atmosphere of family." Church gatherings replace the physical and spiritual tension they feel with "spiritual happiness" and "give them more understanding of who God is. He can calm people."
Bilokonnyi doesn't know how or when the war will end. But until it does, "me and my wife, we tell God every day that we are willing to act like he has a plan for us. We say, 'God, we want to be a tool in your hand.'"
This article was originally published in La crónica cristiana.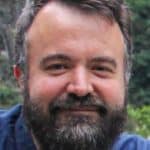 Erik Tryggestad es presidente y director ejecutivo de La crónica cristiana. Ha archivado historias para el Crónica de más de 65 naciones.