A tractor-trailer rig full of groceries and emergency supplies was more than the 40-member Lothair Church of Christ in Hazard, Kentucky, could fit in its building.
So church members — eager to help struggling neighbors in flood-stricken Appalachia — unloaded the truck Saturday morning at nearby East Perry Elementary School.
By midafternoon, the congregation had given away most of the roughly 300 food boxes provided by Churches of Christ Disaster Relief Effort Inc. in Nashville, Tenn., minister Larry Hendrix said. 
"They brought wheelbarrows, shovels, rakes, clothes for men and women, personal hygiene stuff," said Hendrix, the Lothair church's preacher since 2002.
"Everybody was so appreciative and happy," the minister said of those helped. "It's a sad situation."
Give a gift of $30 or more to The Roys Report this month, and you will receive a copy of "Wounded Faith," edited by Rev. Dr. Neil Damgaard. To donate, haga clic aquí.
The rapid distribution illustrates the extreme need after torrential rains that led to flash flooding claimed at least 26 lives in eastern Kentucky.
"That number will continue to grow and to be refined," Gov. Andy Beshear said Saturday. "Remember, we don't have cell service in some areas, so please be patient as we get new information or as it changes. We continue to pray for the families that have suffered an unfathomable loss."
First responders using boats and helicopters have rescued more than 1,400 Kentucky residents, the governor's office said. 
Extensive flooding also hit parts of western Virginia and southern West Virginia.
"We've never witnessed anything this bad," Hendrix said. "Actually, there's some of the hollows where people live — there may be 10 or 15 houses — and they're gone," he added. "The flood just swept them all away."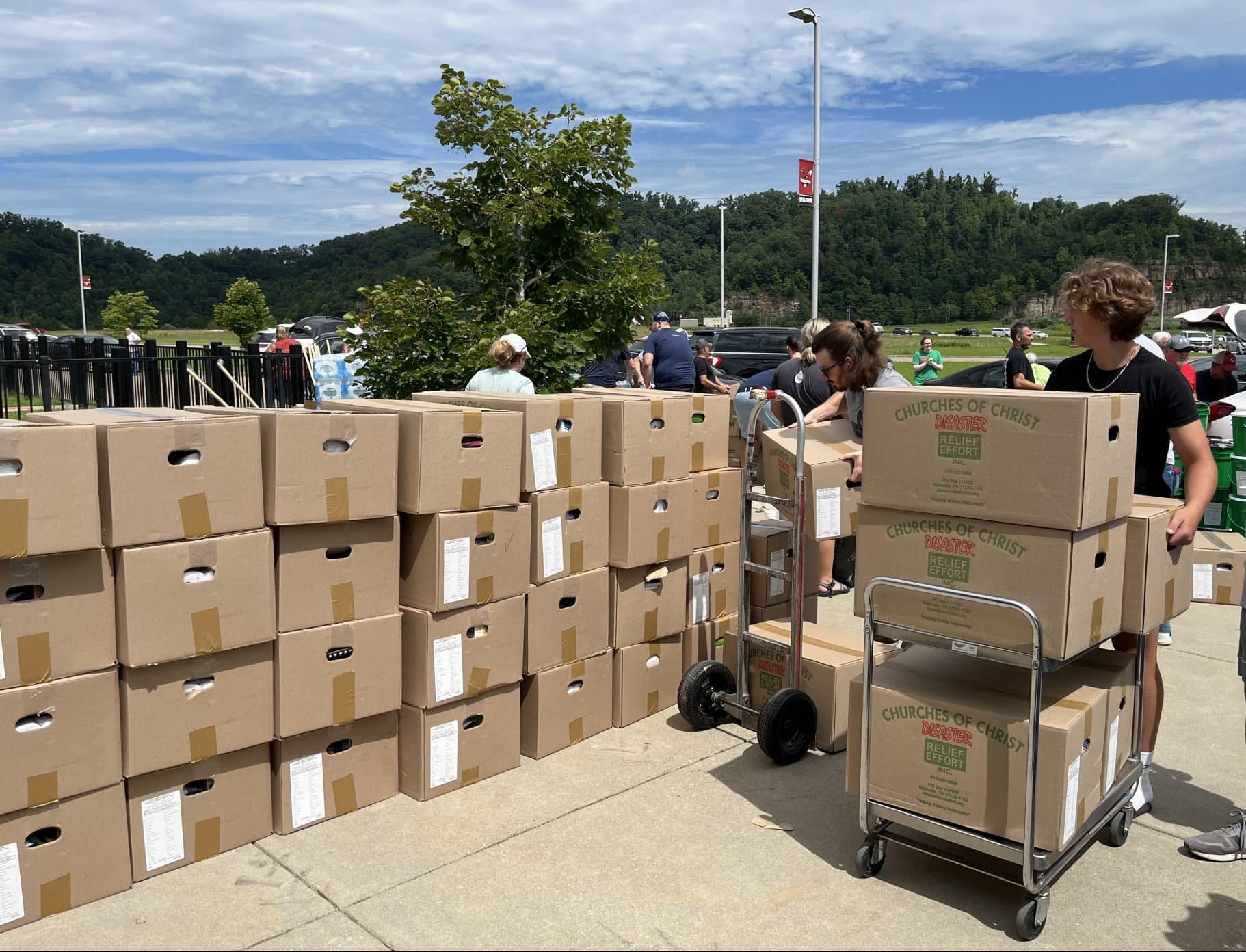 Churches of Christ Disaster Relief Effort is dispatching additional tractor-trailer rigs to the Shelby Valley Church of Christ in Pikeville, Ky.: the Wise County Church of Christ in Wise, Va.; and the Prestonsburg Church of Christ in Kentucky, according to the ministry's Facebook page.
"We're hanging in there," said Shawn Douglas Slone, a minister and elder of the Prestonsburg church, which is accepting donations for flood recovery. "We are fortunate that there has been no loss of life in our county. 
"We're used to flash flooding in this part of the country, but what happened Wednesday night into Thursday — it was just widespread," Slone added. "Some places are devastated. It's just catastrophic damage."
Also gearing up to help are at least two other national ministries: the Equipo de Respuesta a Desastres de las Iglesias de Cristo y Disaster Assistance CoC.
Hendrix's daughter, Natasha Roberts, a Lothair church member, owns a beauty stop and a store beside it in a neighboring community.
Roberts is turning the store into a temporary shelter for a family — a father, a mother and three children — who lost their home.
"We're going to move them into there this weekend," Hendrix said. "They don't have anything. They have nowhere to go, so we're going to bring them into the store, and we're going to help feed them and take care of them."
Across the state line in Virginia, Matthew Hill, a Wise County church member leading that congregation's disaster relief effort, said Sunday: "I don't know the definition of catastrophic right off the top of my head, but we've had a lot of people come through today who lost everything except the clothes they had on their back. … They've shown us pictures of mud ankle deep in their homes." 
Back in Hazard, Hendrix said the extent of the devastation can't be overstated.
"What needs to be emphasized is that this is not just flooding where the water gets up into the house and the floors," he said. "These homes are completely gone and nowhere to be seen.
"It's not just flooding. The families are swept away. … They're finding people that drown inside the houses, which is a really bad situation."
Esta historia fue publicada originalmente por La crónica cristiana.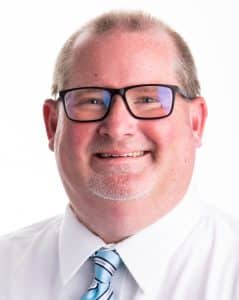 Bobby Ross Jr. es columnista de Religion Unplugged y editor en jefe de The Christian Chronicle. Ross, ex escritor de religión para The Associated Press y The Oklahoman, ha informado desde los 50 estados y 15 naciones. Ha cubierto religión desde 1999.