En todo el país, las congregaciones religiosas han reabierto, o han reabierto con algunas restricciones de salud aún vigentes, después de dos largos años de pandemia, según un nuevo estudio de Pew Research. encuesta. Pero ha habido poco o ningún aumento en la cantidad de personas que asisten a los servicios religiosos en persona durante los últimos seis meses, mientras que la cantidad de personas que miran los servicios en línea también se ha mantenido estable.
La encuesta de 10,441 adultos estadounidenses realizada del 7 al 13 de marzo mostró que solo 27% de los encuestados dijeron que asistieron a los servicios en persona este mes (en comparación con 67% que normalmente lo hacen). En septiembre, cuando el coronavirus todavía estaba aumentando y los hospitales estaban alcanzando su capacidad máxima, el porcentaje de personas que asistían a servicios religiosos en persona era 26%.
Asimismo, esos servicios de transmisión en línea se mantuvieron estables: 28% en septiembre de 2021 y 30% hoy.
Los investigadores de Pew sugirieron que la meseta en la asistencia al servicio religioso en persona podría aumentar si la pandemia continúa retrocediendo, o disminuir si surge una nueva variante de coronavirus.
Es probable que los servicios de visualización en línea continúen siendo más altos, dijeron, que antes de que comenzara el brote de coronavirus a principios de 2020.
Give a gift of $30 or more to The Roys Report this month, and you will receive a copy of "I Didn't Survive: Emerging Whole After Deception, Persecution, and Hidden Abuse" by Naghmeh Abedini Panahi. To donate, haga clic aquí.
Los académicos religiosos ahora están comenzando a realizar estudios de campo para determinar los impactos a largo plazo del coronavirus en la asistencia al servicio religioso.
Scott Thumma, un sociólogo que recientemente comenzó un estudio de cinco años estudio de cómo les ha ido a las congregaciones durante la pandemia, dijo que sus hallazgos iniciales muestran un aumento modesto en la asistencia en persona desde el verano pasado hasta noviembre. (El proyecto se basa en datos de congregaciones religiosas en lugar de asistentes individuales).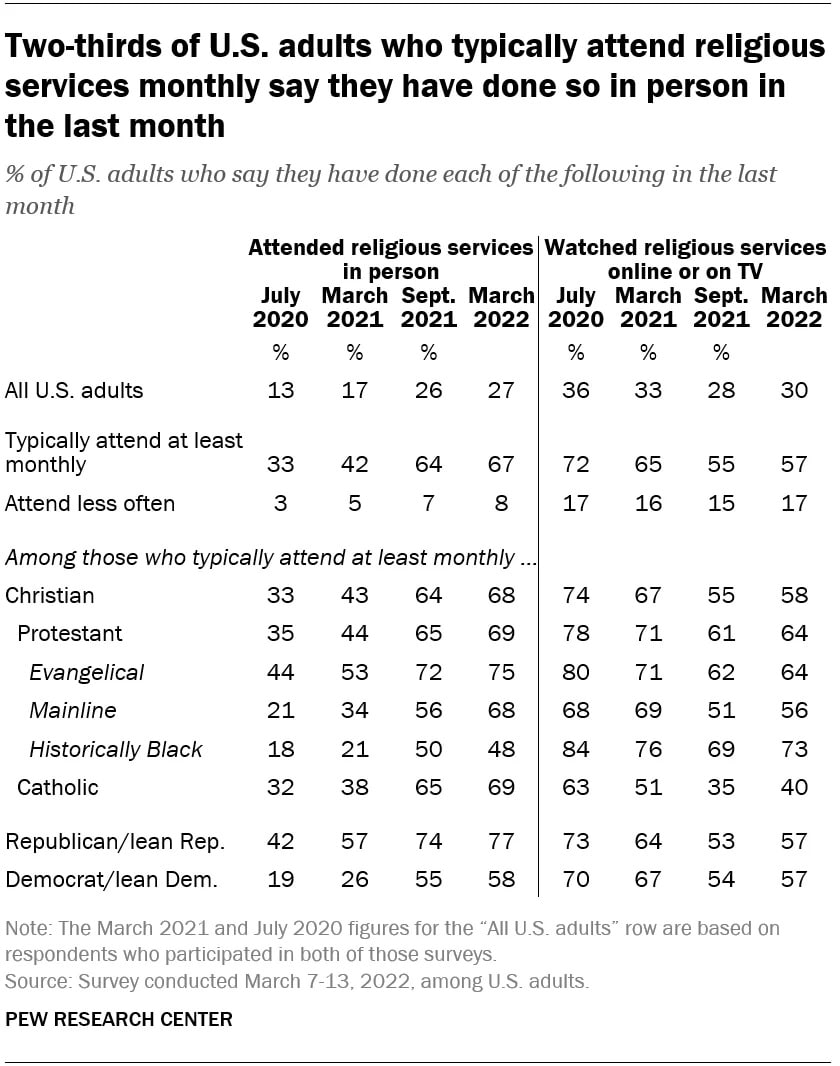 "No vamos a saber el impacto total hasta dentro de algunos años", dijo Thumma, quien dirige el Instituto Hartford para la Investigación de la Religión. "La gente todavía duda en volver. El clero todavía está luchando para convencer a la gente de que regrese. Mucha gente se contenta con no ir o depende de los servicios en línea".
En la encuesta de Pew, 21% de los adultos que dijeron que asistían a servicios religiosos mensualmente dijeron que no habían vuelto a los servicios en persona y que solo asistían en línea.
Solo 5% de los encuestados dijeron que sus lugares de culto aún estaban cerrados. Los encuestados de todas las categorías informaron un aumento en la cantidad de congregaciones que realizan servicios como lo hacían antes de la pandemia.
Los feligreses protestantes negros se destacaron como el grupo cristiano con más probabilidades de haber visto servicios religiosos en línea o por televisión en el último mes. Este grupo con profundos compromisos religiosos era más probable que los evangélicos y los protestantes principales dijeran que vieron los servicios en línea en el último mes, de acuerdo con otros estudios que sugieren que los feligreses negros son mucho más cautelosos para protegerse del virus.
La encuesta no contenía suficientes encuestados de religiones no cristianas para informar sus hábitos de adoración por separado.
La encuesta también mostró que la proporción de republicanos e independientes de tendencia republicana que dijeron que sus iglesias estaban abiertas como antes de la pandemia fue aproximadamente el doble de la proporción de feligreses demócratas que dijeron lo mismo (58% frente a 27%).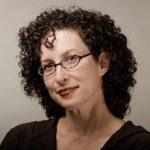 Yonat Shimron es reportero nacional y editor senior de Religion News Service.