Grammy and Dove Award-winning gospel singer Dante Bowe is set to return to the stage this month. Maverick City Music, with which Bowe was previously affiliated, Anunciado last fall that they were "pausing" their relationship with the singer "due to behavior that is inconsistent with [the music collective's] core values and beliefs."
Without giving specific details regarding Bowe's behavior, Maverick City Music stated, "We have decided to put a pause on our professional relationship with Dante Bowe. Decisions like these are not easy because of the level of nuance, both professionally and personally, but we felt it necessary to address."
Two days later, Bowe apologized for his behavior in an Instagram post. A short time later, he deleted the post.
"This platform of success I enjoy is a blessing that is both gifted to me and shared with YOU, my faith community, family, friends, supporters and fellow artists," Bowe wrote in that post. "I sincerely apologize for the impact of my behavior and that it has offended many people on the platform we share together. This experience has been a very real reminder of the importance of being incredibly intentional with how I utilize and engage with the tools social platforms provide."
Bowe subsequently took a brief hiatus from social media. The 29-year-old singer said that he would use the time to "refocus" and reflect on his actions, so that he could "recommit to living in the purpose God has" for his life.
Haga una donación de $25 o más a The Roys Report este mes y recibirá una copia de "Ya no puedo oír a Dios: La vida en una secta de Dallas" de Wendy Duncan. Para donar, haga clic aquí.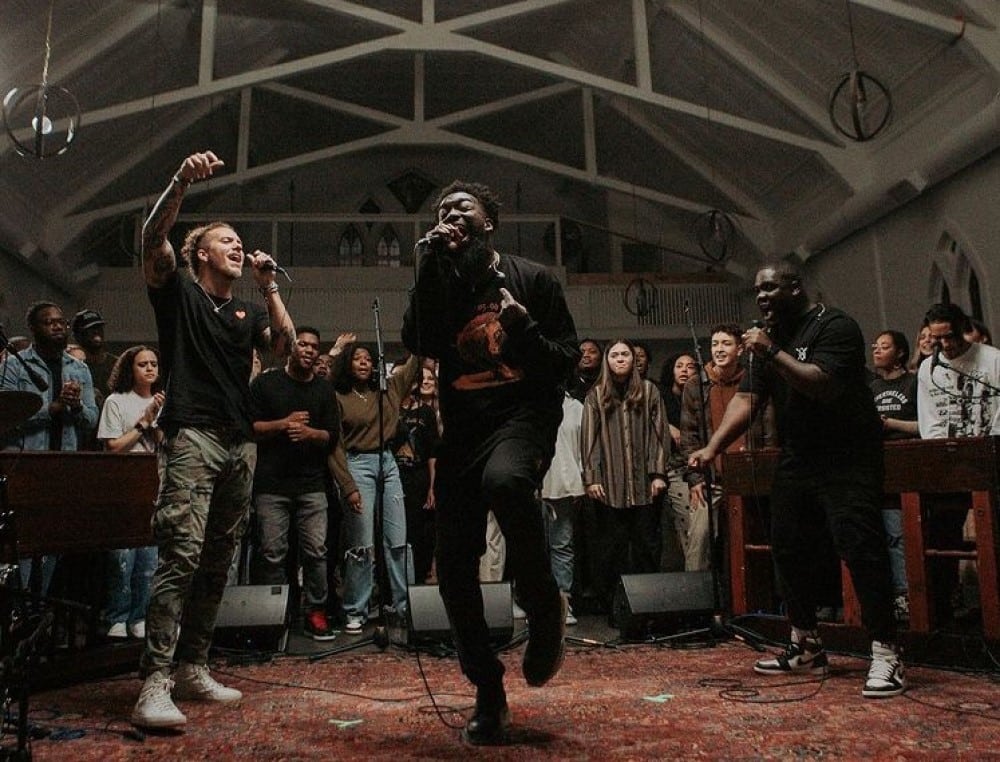 Bowe also quietly cancelled a 14-city headlining tour, titled "Joyful The Tour," which was scheduled to take place throughout October and November 2022.
On November 7, 2022, Bowe publicado a new song that he said was written "for anyone who's had [a] hard couple of months. Hold on."
Bowe released his first official song since his Maverick City Music "behavior issues," titled "Hide Me," on January 13. The song is the first single on his upcoming album "Press Play."
During a entrevista reciente with CBN's Efrem Graham, Bowe shared that he feels healthier, better, and brighter—"[I] feel closer to God."
"You know, God's going to use people and things to catapult you into your next step," he told Graham. "So, I don't think it was like something that shouldn't have happened. I think it should have happened because now I have this incredible team. I've rebuilt my infrastructure with the most incredible people and most incredible producer, John John, who's helped me release 'Hide Me,' and this entire album 'Press Play.'"
Bowe added, "The trials are not in vain. Nothing is wasted. Nothing's in vain."
"God oftentimes prepares us for the journey," Bowe said. "I feel like everything I've gone through and everything I'm going through—it's important. It's very, very relevant to my destiny and my future and my purpose. In those dark seasons, [that's] when you really see the light and when you really get revelation and new vision and new strategy and new approaches to life."
Bowe shared how he grew closer to God over the last few months following the announcement.
"I just feel like I never shut the door on God. I kept the door wide open, because I need him more in those seasons than ever I needed him," Bowe said. "You know, when I'm just on the mountaintop—you know what I mean? I always need him, but I just think I ran to him, you know, faster."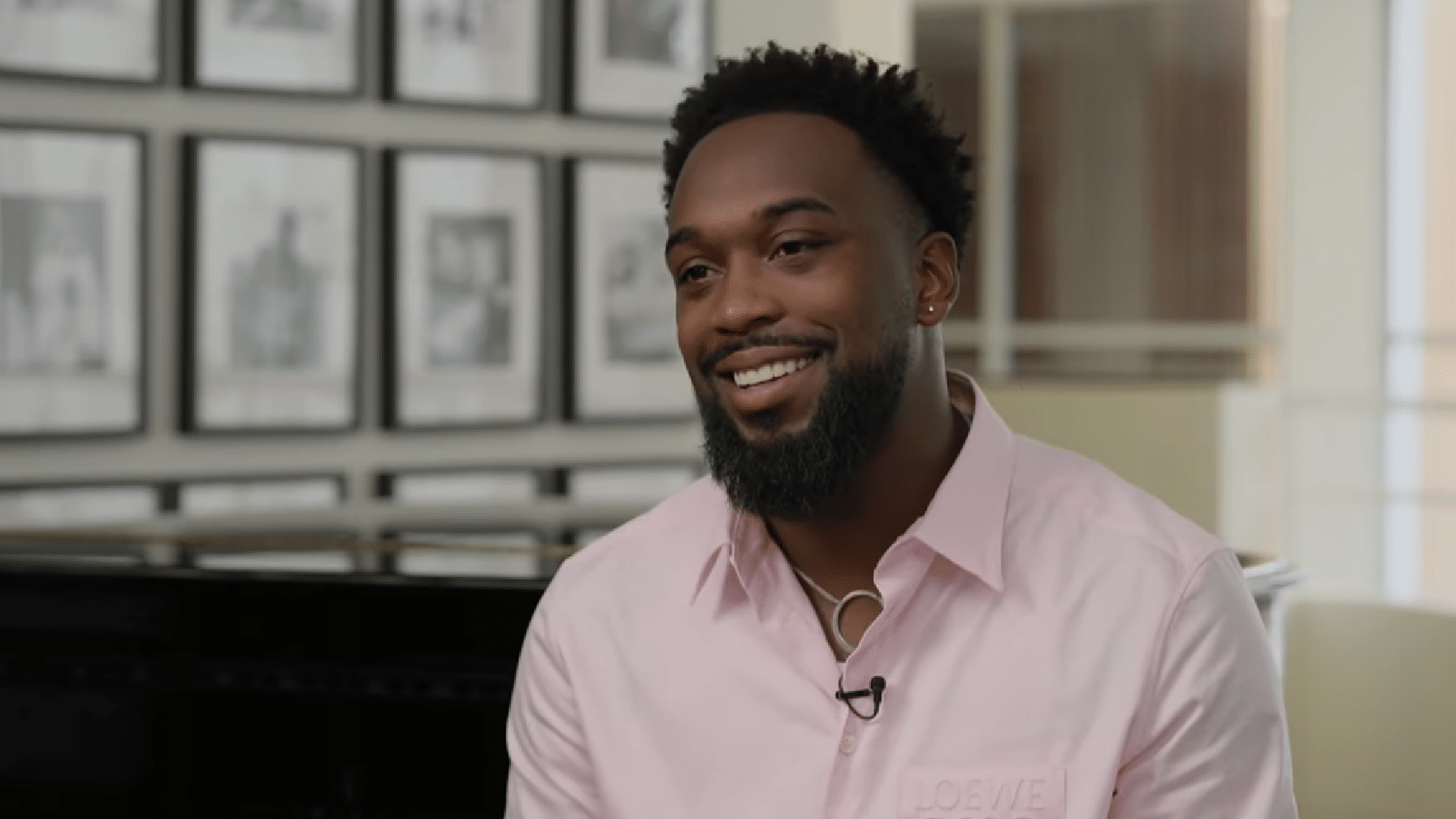 'Good Morning America' Debuts Bowe's New Single
Bowe debuted his new single "Hide Me" during an appearance on ABC's "Buenos dias America" earlier this month.
Reflecting on the lyrics of the song, Bowe shared that his new single was "created in the middle of a storm, and God just revealed to me that he is in control of the storm, and I found a deeper Dante. I mean, I found a stronger Dante. God showed me that while I'm weak, he'll be the strong one. He'll be my strength in the middle of weakness."
Bowe's new single, which was then played in the middle of New York City's Time Square, says, "Can't take my future, or my family. Sin's a robber who wants everything. Looking on the brighter side, I can't believe you're still alive. You hide me; I think it's gonna be alright; my enemies won't survive. Under Your shadow. Hide me, hide me. I'm under your wing. Hide me, hide me."
Nude Instagram Video Surfaces Following Maverick City Music's Split With Bowe
The same month Maverick City Music announced they were "pausing" their relationship with Bowe, the singer posted a video of himself and some friends singing along to Bad Bunny's "Después de la Playa" on a party bus—a song talking about getting a girl "wet" in his bed.
Although Maverick City Music hasn't released any details as to the specific behavior that caused them to part ways with Bowe, some fans have speculated that the Bad Bunny incident could be the cause.
Another possibility is a series of Instagram videos that were captured, saved, and sent to polemical news site Protestia shortly after Maverick City Music made their announcement regarding Bowe. According to Protestia, the video shows Bowe taking a selfie in front of a bathroom mirror wearing nothing but a white tank top, which he had rolled up over his chest.
Protestia published cropped images of Bowe's video. We reached out to Protestia to confirm that the video was real and was shown a slightly less cropped image, which erased any speculation as to whether Bowe wore any clothing below his waistline.
Bowe Returns to Stage
Bowe's sitio web says he is scheduled to perform at Rock the Universe, a 2-day Christian music festival at Universal Studios Florida in Orlando. Bowe will be performing the same day as Zach Williams, Matthew West, Anne Wilson, We Are Messengers, and Cain.
In addition to Rock the Universe, Bowe has the Grammy Awards, Soulfest, and Livin' Out Loud as future scheduled shows.
Bowe recently performed at AMEN nights, an event put on by Amen Church located in Dallas, Texas. The church was launched by Mint Dentistry owner Dr. Field Harrison and his wife Sabrina. Last year, ChurchLeaders reported that Amen Church doesn't pay their pastors or staff and gives all donations back to the community.
We reached out to Jeff Roberts Agency, who listed Bowe as one of their artists, but was told that they no longer represent Bowe. They informed ChurchLeaders that Amen Church was handling Bowe's management now, but a request for comment regarding Bowe's Instagram video has not yet been answered.
Jeff Roberts Agency later removed Bowe's name from their website and did not share why they no longer represent the Grammy Award winning singer.
Este artículo apareció originalmente en IglesiaLíderes.

Jesse T. Jackson es el editor de contenido de ChurchLeaders. Al criar a cuatro hijos con su esposa, Jackson también se desempeña como diácono, líder de un grupo de crecimiento y es miembro de la Iglesia Bautista Universitaria en Beavercreek, Ohio.