Disgraced megachurch pastor Jeremy Foster this weekend posted a video on Instagram apologizing for the adulterous affair that led to his resignation el año pasado de Hope City, a multisite megachurch based in Houston. The apology comes a week after Foster was spotted at a conference hosted by Christian leadership guru John Maxwell, and two days after El Informe Roys (TRR) contacted Maxwell Leadership asking whether Foster was on staff.
Maxwell Leadership has not responded to any of our inquiries with an official statement.
However, a receptionist at Maxwell Leadership today told TRR that Foster was hired as a marketing manager, though she wasn't sure of his official title. We also spoke with someone who met Foster at the recent conference. She said Foster introduced himself as either COO or CMO of Maxwell Leadership.
The nine-minute video Foster posted on Sunday breaks the former pastor's more than yearlong silence about his affair, and subsequent divorce last September and remarriage in November .
"If you don't know, you know, I had a moral failure. I had an affair," Foster says in the video. "And I devastated my family. I hurt the church that I was leaving, and hurt and confused a lot of staff and volunteers and people that follow me and listen to me and love me. . . . I never would have thought that I would have done this. And I'm deeply sorry."
Give a gift of $30 or more to The Roys Report this month, and you will receive a copy of "Pivot: The Priorities, Practices, and Powers That Can Transform Your Church into a Tov Culture" by Scot McKnight and Laura Barringer. To donate, haga clic aquí.
Foster said his marriage "had been challenging" and that he was "overwhelmed" because his "church grew so fast." But he added "that gave me no right to do what I did. You know, it was on me."
Foster said he's apologized to his kids and his ex-wife and that the two have an "amicable" relationship, which enables them to "work together really well with the younger kids."
However, one of Foster's older children, Jayden Foster, said much of what her father is saying is "bs."
In response to her father's Instagram video, she posted: "Remember that there are multiple parts to this story. And a lot of what you've heard from him is bs. Also, Stop messaging me and telling me to forgive and 'move on' from something you know nothing about. I talk to God. He and I are walking through this together . . ."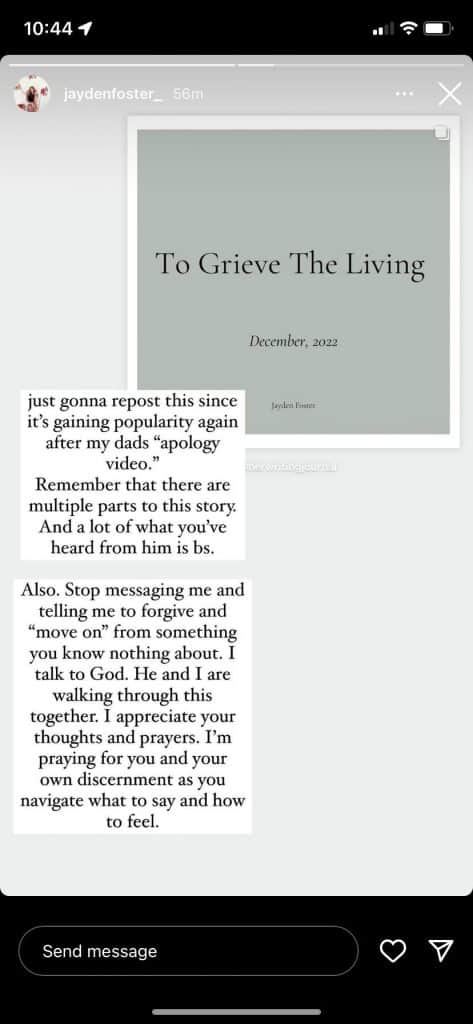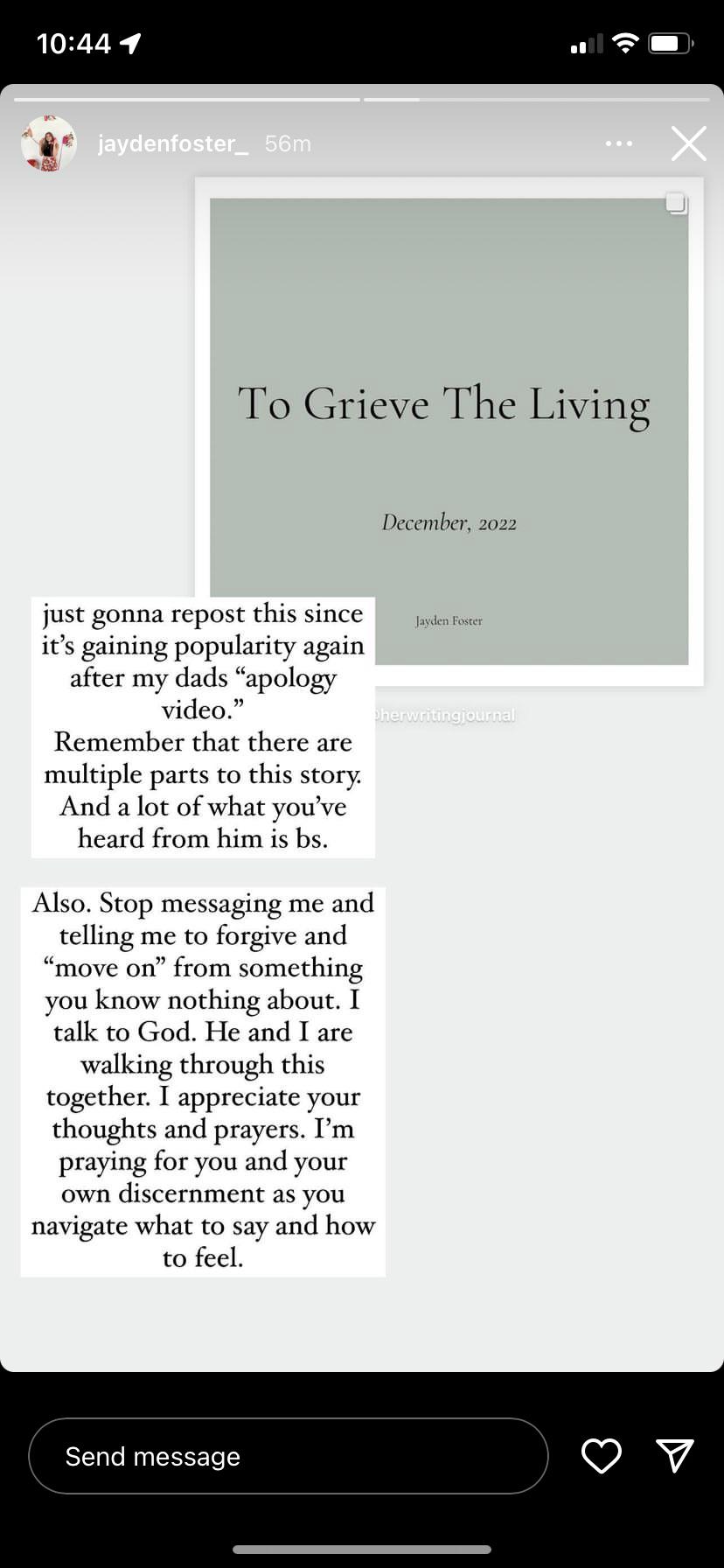 Foster also reposted a poem she'd written in December about the trauma she's experienced because of her father's behavior. It reads in part:
. . . I've never felt pain

Like I did when your closet became a tomb.

I've never ran

Like I did the night mom came home alone.

I've never threatened God,

Never cursed my Creator,

Like I did when you left

You should know,

I have never held hate inside these bones,

but it has crawled into my skeleton

And made a home out of your memory.
Return to Ministry?
In his video, Foster states that he has a new career in "the private sector," but hints he may return to public ministry.
"I don't know if I'll do anything publicly," Foster states. "Maybe at some point. I do know that God has given me gifts to help people, and that's really what I want to do is just help people."
Maxwell Leadership is a private, for-profit company. And though the company doesn't bill itself as Christian, it names as one of its distinctives its philosophy based on "values-based leadership principles."
The company also appears to have ties to leaders within the Asociación de Iglesias Relacionadas (ARC), the scandal-ridden church planting network to which Foster's former church was connected.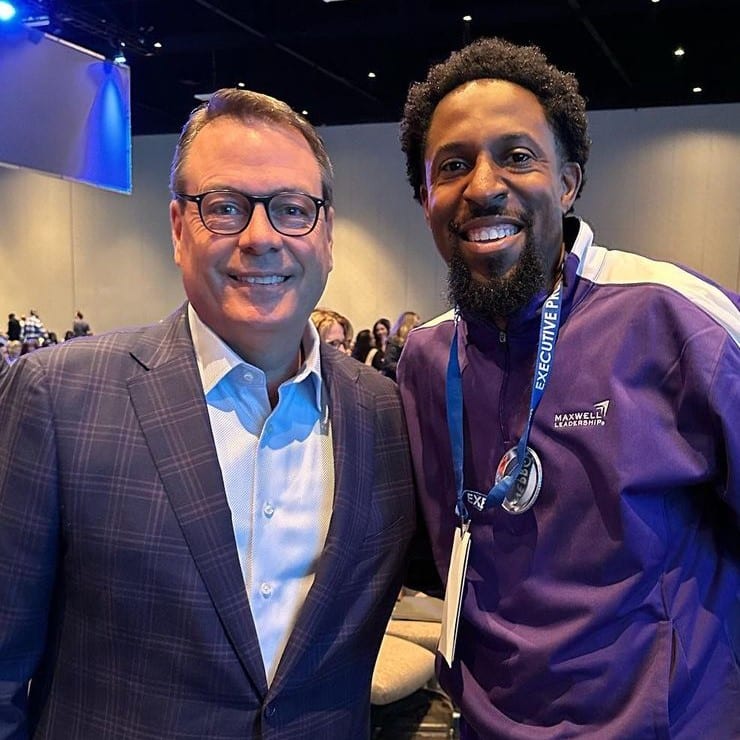 Chris Hodges, pastor of Church of the Highlands and a founder of ARC, spoke at the recent International Maxwell Conference (IMC) in Orlando, Florida. Hodges and another ARC founder, Greg Surratt, also sit on the board of Equip Leadership—one of Maxwell's nonprofits, which sponsors Christian leadership conferences in locations from North America to North Africa.
Also, the pastor who posted a picture of himself with Foster at the conference, which alerted TRR that Foster may be on Maxwell's staff, was another ARC pastor, Jimn Kyles. Kyles is pastor of Anchor Bend Church, an ARC church in Richmond, Texas.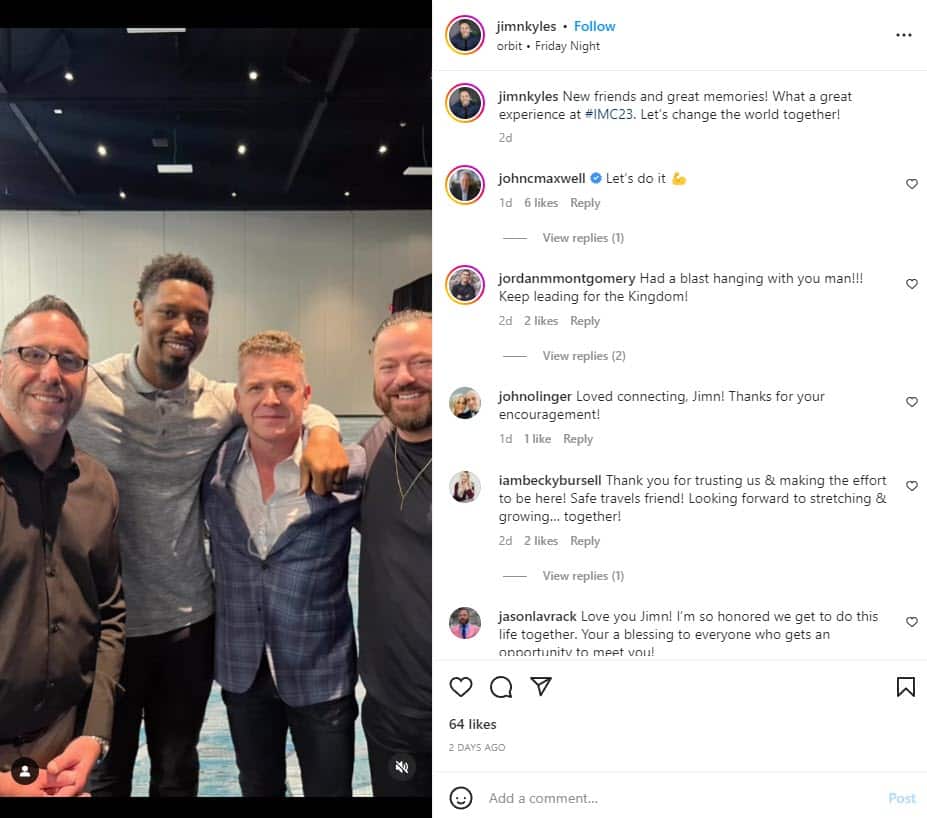 In addition, one of the people who attended the recent Maxwell Conference and posted about it is Corey Williams. Williams is an ARC pastor, as well as a speaker, coach, and trainer with the certified Maxwell Team.
Another conference attender, Dr. Jenna Cuccionilli, told TRR that she met Jeremy Foster and his wife at the recent conference but had no idea who he was. When TRR told her about Foster's past, she responded, "I don't know anything. All I know is he was a very sweet man. . . . And the same man who died for me died for him."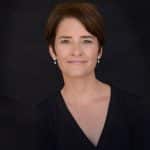 Julie Roys es una reportera de investigación veterana y fundadora de The Roys Report. Anteriormente, también presentó un programa de entrevistas nacional en Moody Radio Network, llamado Up for Debate, y ha trabajado como reportera de televisión para una filial de CBS. Sus artículos han aparecido en numerosas publicaciones periódicas.