Last May, shock waves rippled through Christian Fellowship Center, a nondenominational church in New York's North Country, when Sean Ferguson, who'd attended the church for decades, was charged with first-degree sexual abuse of a child. Then came the accusations that church leaders had been aware of the abuse five years ago — and failed to report it.
As church leaders defended their decision, a group of ex-CFC members formed the anti-abuse advocacy group CFCtoo. The group uncovered a growing number of allegations — its site has 14 stories related to abuse in the community — and began to advocate for the Child Abuse Reporting Expansion Act, a bill making its way through the New York state Legislature that, if passed, would make clergy mandated reporters.
Last week, a plea deal was finalized for Ferguson, who admitted in 2022 to sexually abusing two young family members, then ages 2 and 4, in 2015. Ferguson, 43, will be required to register as a Level 1 sex offender — a designation that is not included in the online sex offender registry — and to serve six years of probation. He will not be imprisoned, though the charges brought against him carried a prison sentence of up to seven years.
The decision has further galvanized CFCtoo, which hopes to urge lawmakers to pass the CARE Act before the session ends next month.
"I was outraged," Bonnie Ogilvie, Ferguson's mother, said in a recent call from her home in Florida. "It's a slap on the wrist. … I think he should have gone to jail, or whatever institution would have been removing him from the family and getting rehabilitation, whatever that looks like. He should not be living with his family." Ferguson did not return requests for comment.
Give a gift of $30 or more to The Roys Report this month, and you will receive a copy of "I Didn't Survive: Emerging Whole After Deception, Persecution, and Hidden Abuse" by Naghmeh Abedini Panahi. To donate, haga clic aquí.
Rick Sinclair, CFC's senior pastor, stated via email that he trusts the wisdom of the state and commends the courts and local law enforcement for their work.
"The Ferguson family is moving forward, and I continue to pray for and support them. I believe and have seen that Jesus is able to heal and restore both abused and abuser. The Gospel message is Good News — Christ alone is our very real hope!!" Sinclair wrote.
But Ogilvie, who attended CFC from 2000 until roughly 2002, agrees with the anti-abuse advocates at CFCtoo, who say the actions of Sinclair and other church leaders allowed Ferguson to evade accountability.
Days after Ferguson was charged in 2022, his sister tuiteó that CFC leaders had known about his abuse since 2017. At a congregational meeting in May 2022, Sinclair defended his decision not to report Ferguson's abuse to police, child protective services or to the broader CFC community. 
Ogilvie believes CFC leaders have normalized abuse by treating it as a spiritual sin that can be healed within church walls. In the early 2000s, Ogilvie attended CFC, a charismatic church some former members have described as promoting a "Quiverfull" ideology, which typically rejects family planning and often promotes large families, home-schooling, purity culture and female submission. While there, she said, she turned to Sinclair for help with her then-husband, who was physically abusive.
"After a few counseling sessions with him — this was the last counseling session I had with him, and is why I left — he denies this now, but he looked at me, and he said, 'Even an abusive husband is better than no father or no husband in the household at all.' He said those words directly to me. And I got up and walked out of his office. That is the last time I spoke to him."
In an email to media, Sinclair called Ogilvie's allegations "baseless."
"No pastor at Christian Fellowship Center, including myself, would endorse or offer such misguided counsel," he wrote. 
Others have also alleged Sinclair downplayed their husband's abuse, including Priscilla Purcell-Helton, who wrote in a recent CFCtoo post that Sinclair prioritized her family's unity over their safety, and Michelle Wilbur, who said last August that Sinclair pressured her to forgive and not divorce her husband.
In comments after the plea deal decision, St. Lawrence County District Attorney Gary Pasqua suggested the time lapse between Ferguson's crime and when it was reported seven years later was one of the reasons Ferguson was never barred from being near his victims, de acuerdo a local news outlet North Country Now.
Ogilvie and Wilbur, who is also a spokesperson for CFCtoo, say church leaders should have reported Ferguson's abuse as soon as they learned of it.
"I can't imagine any part of life, where if you knew that a father did this to his children, you wouldn't report that to law enforcement, to CPS. I can't imagine any sector of life where that isn't something you would do automatically," said Ogilvie.
But though New York state currently requires doctors, dentists, teachers, police officers and several other professionals to report if they suspect a child is abused, clergy haven't made the list. Ogilvie and Wilbur hope that is about to change.
For months, CFCtoo has been advocating for the Child Abuse Reporting Expansion Act. The bill includes an exception to reporting requirements for any "confession or confidence" made to clergy in their "professional character as spiritual advisor" but clarifies that clergy who learn about potential abuse in any other context would be subject to the mandatory reporting requirements, even if they also learned about the abuse in a confessional setting.
"Every single day that goes by, there's another faith leader that is hearing these issues and it's not being reported. That's another child's life that is being destroyed," Wilbur said. "I was molested as a child by a neighbor. My daughters have been molested. Your life becomes something almost unmanageable when you do not get justice, and when the people who are supposed to protect you do not."
Wilbur spoke at a news conference inside the New York state Capitol in Albany on Tuesday afternoon (May 16) alongside Sen. Brad Hoylman-Sigal, a sponsor of the bill. Hoylman-Sigal framed the CARE Act as complementary to the 2019 Child Victims Act, which carved out a limited-time window that has allowed survivors of child abuse to bring almost 11,000 civil lawsuits against their abusers.
"It was the Child Victims Act that brought to light hundreds of sexual abuse claims under the Roman Catholic Diocese in Albany and other churches, yeshivas and youth organizations across the state of New York," said Hoylman-Sigal. "Members of the clergy knew and unfortunately and shamefully covered it up for years. Members should have been obligated to report that abuse."
Wilbur also met with New York Gov. Kathy Hochul's office Tuesday afternoon, asking for her support for the bill.
In a phone call before the meeting, Avi Small, first deputy press secretary for the governor, pointed RNS to Hochul's track record of supporting abuse survivors but didn't speak on her views of the CARE Act. "The governor will review the legislation if it passes both houses of the Legislature, and generally past that we don't weigh in one way or another," Small said. 
The CARE Act's supporters hope the bill passes in the House and Senate before the session ends in June.
Until then, New York faith leaders will be trusted to report abuse at their own discretion.
According to CFCtoo, Ferguson still regularly attends services at CFC. Though Sinclair did not provide responses to questions related to the church's current child abuse prevention policies, he did condemn abuse as a "heinous sin" and called child sexual abuse a "perversion of God's design for sexuality" that "is destructive to individuals, families, and our society." He added that the "vilest of sinners can be made clean and the victims of the vilest of sin can be made whole through the redemptive work of Christ."
For Ogilvie, Sinclair's message rings hollow.
"I am a Christian, and I absolutely, one thousand percent, believe we serve a God of grace and goodness and forgiveness," she said. "But I also believe, when we are repentant and we have endangered another person, we need to turn away from that … and if there is something that goes dreadfully wrong, like in the case of Sean, there are biblical consequences. And there are legal consequences."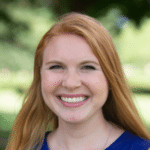 Kathryn Post is a reporter for Religion News Service based in Pittsburgh, Pennsylvania.