Una pequeña universidad cristiana conservadora en Pensilvania se ha convertido en el último campo de batalla en la "guerra del despertar" evangélica.
Desde 2020, las preocupaciones sobre el "despertar", un término utilizado para aquellos que son conscientes del racismo sistémico y, recientemente, a menudo relacionado con la teoría crítica de la raza, han enfrentado a los cristianos entre sí en las bancas y en el aula. Grove City College, ubicado en el tranquilo distrito de Grove City, a una hora al norte de Pittsburgh, Pensilvania, ha sido un excelente ejemplo.
El 16 de febrero, el consejo de administración de la universidad declaró que "rechaza categóricamente la Teoría Crítica de la Raza y escuelas de pensamiento 'críticas' similares como antítesis de la misión y los valores de GCC". Esta semana, en respuesta, una petición de ex alumnos, padres y estudiantes de Grove City le pidió a la escuela que no inhibiera las discusiones sobre raza y racismo en el campus.
La decisión de la junta y la petición disidente siguen meses de debate sobre si Grove City College ha sucumbido a la "misión de desviación" de sus valores tradicionales.
La controversia comenzó el otoño pasado, cuando un grupo de padres y ex alumnos escribieron una petición en la que expresaban su preocupación de que la teoría crítica de la raza, un marco académico que considera que el racismo está incrustado en instituciones y políticas, estaba "amenazando los fundamentos académicos y espirituales que hacen que la escuela sea claramente cristiana". ."
Give a gift of $30 or more to The Roys Report this month, and you will receive a copy of "Jesus v. Evangelicals: A Biblical Critique of a Wayward Movement" by Constantine Campbell. To donate, haga clic aquí.

Los autores del 10 de noviembre petición, titulado "Salvar a GCC de CRT", llamó a la teoría una "visión del mundo destructiva y profundamente antibíblica" que ve a los blancos como "intrínsecamente racistas" en una sociedad que "favorece a los blancos y oprime a los negros y otras minorías". Esto, dijeron, socava la comprensión cristiana de que los humanos "comparten por igual la imagen de Dios". 
"Lo que está pasando en Grove City es lo que está pasando dentro del movimiento conservador en Estados Unidos", dijo John Fea, profesor de historia estadounidense en Messiah College en Mechanicsburg, Pensilvania. Fea dijo en una entrevista que los debates sobre despertar y CRT están dividiendo a los evangélicos teológicamente ortodoxos en dos campos: un ala "Trumpiana" que ve a CRT como la antítesis del evangelio, y un ala de "investigación libre" que cree que CRT se puede utilizar como una herramienta. para entender la justicia racial.  
En Grove City College, donde solo 6% de estudiantes universitarios son "multiétnicos", según el sitio web, la junta reafirmó su compromiso con la "sociedad libre, los valores tradicionales y el bien común" en su rechazo del 16 de febrero a la teoría crítica de la raza. La declaración también presentó un nuevo comité que investigará las denuncias de desviación de la misión e identificará las acciones correctivas que ya se han llevado a cabo o que deberían implementarse. Sin embargo, algunas de las partes interesadas de la escuela temen que la declaración de la junta pueda frenar la libertad de pensamiento en el campus, como lo dejaron claro en una nueva petición publicada el martes por la noche.
"En conversaciones con los profesores, nos hemos dado cuenta de que algunos profesores pueden estar limitando el contenido de sus cursos para evitar acusaciones de enseñar CRT", dijo el petición dice. "Pedimos que la junta se comprometa firmemente con la libertad académica y no prohíba teorías o perspectivas completas". Hasta el viernes por la mañana, la petición tenía 134 firmas. 
Natalie Kahler, exalumna de Grove City ('94) autora de la petición del 8 de marzo, se identifica como una republicana "muy conservadora" que quiere que la escuela conserve su fuerte compromiso con la libertad académica. "Para mí, el objetivo principal de una educación académica a nivel universitario es enseñar a los niños cómo pensar, cómo procesar información y cómo escuchar debates y descubrir dónde aterrizar en ellos", dijo.  
La petición anterior de noviembre contra CRT recibió 478 firmas de estudiantes, padres y ex alumnos. La petición citó como evidencia de que CRT "se afirma en GCC" una presentación en la capilla de otoño de 2020 de Jemar Tisby, un historiador y autor que escribe sobre raza y religión; una capilla que incluyó una charla TED pregrabada de Bryan Stevenson, fundador de Equal Justice Initiative y defensor de la reforma de la justicia penal; una capacitación de asistente residente que incluyó los conceptos de privilegio blanco y culpa blanca; y varios libros utilizados en una clase de estudios de educación y en grupos focales, incluidos "How to be an Antiracist" de Ibram X. Kendi y "Reading While Black" del profesor de Wheaton Esau McCaulley.
"Como cristianos basados en la Biblia, no estamos a la defensiva sobre el racismo", decía la petición de noviembre. "Donde exista, debemos arrepentirnos de ello. Sin embargo, nos preocupa que nuestros estudiantes sean condenados falsamente y acusados de manera no bíblica simplemente por el color de su piel". Los autores de la petición no respondieron a tiempo para ser incluidos en esta historia.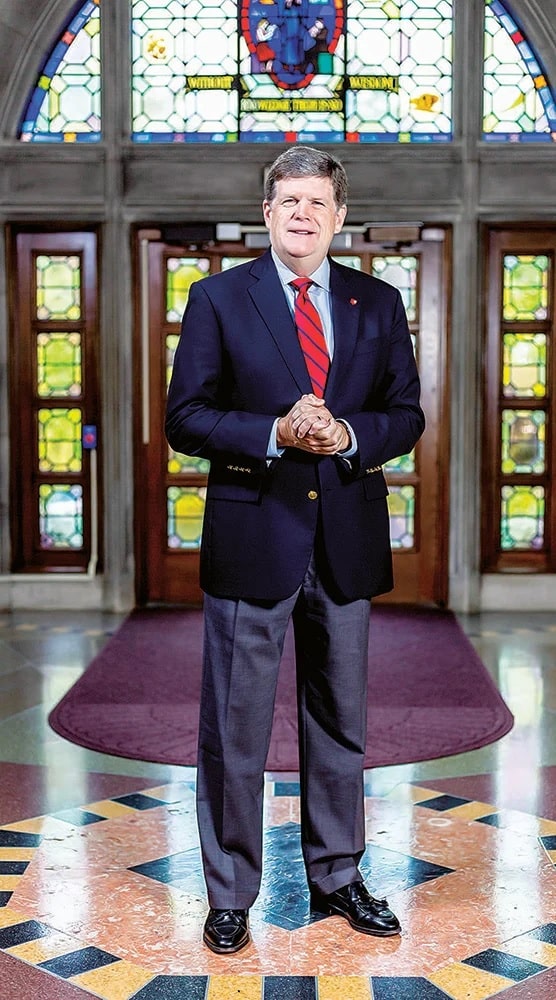 El presidente Paul McNulty se dirigió a la petición inicial en un 18 de noviembre letra. En él, también escribió que Grove City no acepta la "teoría crítica" como un "marco adecuado para examinar y comprender los desafíos reales que enfrenta nuestro mundo caído hoy".
Desde entonces, el debate sobre la CRT no ha hecho más que ganar terreno. Los autores de la petición de noviembre respondió que no estaban satisfechos con la carta del presidente, y en los meses siguientes, Grove City facultad y administradores defendió públicamente a la institución.
En febrero, un número desconocido de profesores publicó un anónimo letra También expresó su preocupación de que algunos casos de cómo se enseñaba CRT en la escuela ilustraban "la desalineación entre su enfoque y la misión e identidad históricas del Colegio".
La carta, que pedía una investigación de las inquietudes planteadas en la petición de noviembre y del manejo de la petición por parte de Grove City, decía que McNulty y su equipo de liderazgo habían "empañado el estatus de la universidad como una alternativa conservadora confiable" y "erosionado el compromiso y la buena voluntad entre el electorado central del Colegio". 
El 16 de febrero, la junta emitió su rechazo a la teoría crítica de la raza. Dos días después, 50 profesores firmaron un letra, publicado en el periódico estudiantil de Grove City, denunciando la carta anónima anterior, diciendo que "no habla en nombre de la facultad en general" y que estaba "llena de malentendidos, medias verdades y declaraciones hechas sin evidencia".
Warren Throckmorton, un profesor de psicología que firmó la segunda carta de la facultad, dijo que algunos profesores no están seguros de cómo responder al rechazo de la junta a la teoría crítica de la raza, ya que no ofrece una definición de CRT. "¿Estamos hablando del CRT que se usa mal en las redes sociales, donde se refiere a cualquier cosa de la que alguien hable relacionado con la raza? ¿O es la teoría real de las ciencias sociales, o la teoría legal real de la CRT?" preguntó.
Cuando se le preguntó si la declaración de la junta era efectivamente una prohibición de la teoría crítica de la raza, McNulty le dijo a Religion News Service que la declaración era una extensión de la misión, visión y valores de la escuela y que el nuevo comité, la mayoría de los cuales son miembros actuales de la junta, proporcionar orientación para los próximos pasos.
"Creo que la junta tiene la oportunidad en este esfuerzo de tratar de proporcionar más definición para la universidad sobre cómo queremos manifestar esta libertad académica alineada con la misión en el futuro", dijo. El presidente agregó que la revisión también ayudaría a determinar cómo Grove City navegará las conversaciones sobre raza y racismo en el futuro. 
Grove City no es la única universidad cristiana que queda atrapada en el fuego cruzado. Concordia University Wisconsin, una escuela luterana y miembro del Consejo de Colegios y Universidades Cristianas, suspendió a un profesor en febrero después de que acusado la escuela de estar "bajo la influencia del Woke-ismo" por buscar un nuevo presidente comprometido con la diversidad, la equidad y la inclusión. En octubre, profesores de la Universidad Cornerstone, una escuela CCCU en Grand Rapids, Michigan, votado ninguna confianza en el presidente entrante de su escuela, en parte por su supuesta oposición a los esfuerzos de diversidad, equidad e inclusión.
Según Fea, las universidades cristianas de artes liberales en los EE. UU. se encuentran en un momento de prueba. 
"Hay una cierta valentía que debe tener una verdadera universidad cristiana de artes liberales, para no tener miedo de las ideas, o de lo que la prensa o los expertos políticos tratan de definir como hombres del saco, o de pensar críticamente sobre esas cosas", dijo Fea. "Creo que Grove City es un campo de pruebas para esto. Y por lo que he visto y oído sobre el terreno, a pesar de las críticas, están haciendo un trabajo decente al abordar los ataques de la derecha".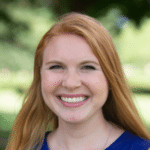 Kathryn Post es una escritora que vive en Washington DC. Se graduó de Calvin College y es asistente editorial de la revista Sojourners.