Nearly three dozen historic Black religious sites will receive a $4 million infusion of funding to help them with renovations and preservation of their buildings across the country.
The National Trust for Historic Preservation's African American Cultural Heritage Action Fund Anunciado Monday that 35 churches are the recipients of the first round of its Preserving Black Churches grants. The Lilly Endowment is funding the $20 million initiative.
"We focus not only on the preservation of the physical buildings, but also on the profound stories embodied in their walls, landscapes, cemeteries, and beyond," Brent Leggs, executive director of the fund and senior vice president of the trust, stated via email.
"Their role as centers of Black religion, culture, and service is fundamental to understanding the lived experience of Black Americans."
The fund, which describes itself as the largest dedicated to preserving African American historic locations, has raised more than $80 million since its launch in 2017.
Haga una donación de $25 o más a The Roys Report este mes y recibirá una copia de "Ya no puedo oír a Dios: La vida en una secta de Dallas" de Wendy Duncan. Para donar, haga clic aquí.

The grant announcement was timed to the holiday honoring the Rev. Martin Luther King Jr. Leggs said future grants are also expected to be announced around the time of the holiday.
The grants, from $50,000 to $200,000, based on the scope and scale of the projects, will aid churches from Alaska to Alabama that are often some of the oldest buildings in their communities and could benefit from money to help with long-term maintenance, immediate repairs or future public presentations.
Some congregations, such as two African Methodist Episcopal Zion churches in Brooklyn, New York, and Potomac, Maryland, are currently unable to worship in their historic locations.
"Our grants will help advance efforts to improve physical conditions so that these churches can open their doors and continue to fulfill their religious missions and community programs," said Leggs.
The majority of recipients will receive capital project grants to help them deal with social conditions, such as gentrification and other neighborhood changes, as well as deteriorating structures, from stained-glass windows to steeples in need of restoration. Some of the churches have connections to national history related to emancipation, medical rights and musical achievement.
Reedy Chapel African Methodist Episcopal Church in Galveston, Texas, was one of the first locations where the order was read in 1865 that declared the freedom of enslaved people in that state — an occasion now marked by the national observance of Juneteenth. It will receive a grant to aid its climate resilience and restore its stained-glass windows and masonry.
Members of Shiloh Missionary Baptist Church, in Notasulga, Alabama, were recruited to take part in the infamous Tuskegee Syphilis Study, in which Black men were left untreated for decades so the federal government could study the effects of the disease. It will receive a grant to assess the building and repair it in ways that protect worshippers' safety.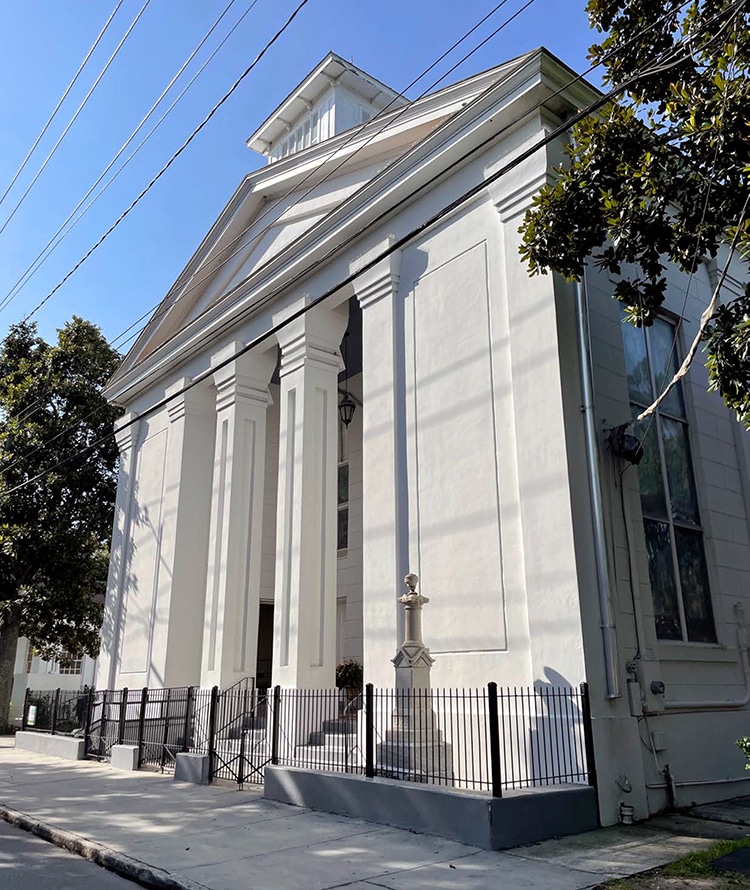 Ebenezer Missionary Baptist Church in Chicago is recognized for spearheading the careers of well-known singers, including Mahalia Jackson. It will receive a grant to advance roof repairs and façade renovations.
Beyond capacity project grants, three recipients, including the 16th Street Baptist Church in Birmingham, Alabama — site of a 1963 bombing that killed four girls — will receive endowment and financial sustainability grants.
One of three recipients of project-planning grants, The Lighthouse at Lane College in Jackson, Tennessee, will develop a plan for the historically Black school to reopen as a performing arts center.
The Basilica of St. Mary of the Immaculate Conception in Norfolk, Virginia, one of two recipients of organizational capacity building grants, plans to hire senior preservation staff to aid in the upkeep of one of the only basilicas in the country with a predominantly Black congregation.
Roberts Chapel Church & Burial Association in Noblesville, Indiana, is the sole recipient of a programming and interpretation grant, which will be used to create an outdoor exhibit emphasizing the diverse history of the Midwest.
The other recipients of different categories of grants are as follows:
Receiving endowment and church financial sustainability grants:
First Immanuel Lutheran Church Chicago, Chicago, Illinois
Mother African Methodist Episcopal Zion Church, New York, New York
Receiving organizational capacity building grant:
Cory United Methodist Church, Cleveland, Ohio
Receiving church capital project grants:
Leake Temple African Methodist Episcopal Zion Church, Anchorage, Alaska
Old Ship African Methodist Episcopal Zion Church, Montgomery, Alabama
Congregational Church of Christian Fellowship, Los Angeles, California
Old Mount Carmel Baptist Church (Pleasant Street Civil Rights and Cultural Arts Center), Ocala, Florida
First Bryan Baptist Church, Savannah, Georgia
Centerville Second Baptist Church (Historic Preservation Corporation), Centerville, Iowa
Burks Chapel African Methodist Episcopal Church, Paducah, Kentucky
Holy Aid and Comfort Spiritual Church, New Orleans, Louisiana
Macedonia Missionary Baptist Church (Foundation for Appalachian Ohio), Nelsonville, Ohio
First African Baptist Church, Beaufort, South Carolina
Ebenezer African Methodist Episcopal Zion, Seattle, Washington
First Missionary Baptist Church, Hayneville, Alabama
Manzanola United Methodist Church, Manzanola, Colorado
St. Rita Catholic Church, Indianapolis, Indiana
Scotland African Methodist Episcopal Zion Church, Potomac, Maryland
Wesley Temple African Methodist Episcopal Zion Church, Akron, Ohio
Halltown Memorial Chapel (Halltown Memorial Chapel Association), Halltown, West Virginia
St. Stephen African Methodist Episcopal Church, Wilmington, North Carolina
Ebenezer Methodist Church (Lee Haven United Methodist Church), Townsend, Delaware
Brown Chapel African Methodist Episcopal Church, Pittsburgh, Pennsylvania
Chubb Chapel United Methodist Church, Cave Spring, Georgia
Mount Zion United Methodist Church, (City of Belton), Belton, Texas
Varick Memorial African Methodist Episcopal Zion Church, Brooklyn, New York
Receiving project-planning grants
Old Sardis Baptist Church (Old Sardis Revitalization Community Development Corporation), Birmingham, Alabama
Euclid Avenue Christian Church (East Mount Zion Baptist Church), Cleveland, Ohio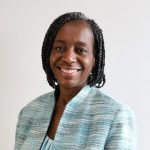 Adelle Banks es editora de producción y corresponsal nacional de Religion News Service.