Well-known Southern Baptist Convention (SBC) leader and pastor Johnny Hunt has occupied positions within the denomination that provided access for his and his family's network of nonprofit and for-profit businesses, according to reporting by Baptist News Global.
Hunt was disgraced last year when the SBC Executive Committee released its report that included a credible accusation he had sexually assaulted a married woman. Hunt maintains that the "encounter," though inappropriate, was consensual.
Arising from a childhood of poverty and a dysfunctional family to a position of leadership and respect in the country's largest Protestant denomination, Hunt became pastor of First Baptist Church in Woodstock, Georgia, in 1986. As the Atlanta metro region grew, so did the church and Hunt's influence.
Hunt was an early pioneer in the media distribution of sermons through cassette recordings. His ministry grew to include authoring books and speaking at conferences.
Seemingly innocuous at the time, an early contemporary Christian music (CCM) group, NewSong, attended First Baptist Woodstock when Hunt was pastor. The lead singer's son, John Carswell, married Hunt's daughter, Deanna. This connection would prove important in upcoming years as Hunt's business interests grew.
Give a gift of $30 or more to The Roys Report this month, and you will receive a copy of "The Ballot and the Bible" by Kaitlyn Schiess. To donate, haga clic aquí.
In 1996, Hunt was elected president of the SBC Pastor's Conference. In 1997, Southeastern Seminary—his alma mater—established the Johnny Hunt Chair of Biblical Preaching. A decade later, in 2008, he was elected SBC president.
In 2018, Hunt left his position as lead pastor of First Baptist Woodstock and became senior vice president of Evangelism and Leadership at the SBC North American Mission Board (NAMB), a position that seemed to provide opportunity for increased entanglement between Hunt's businesses and the SBC.
Business Entanglements
NAMB has been a client of Johnny Hunt Ministries, a nonprofit that handles Hunt's conferences and speaking engagements. Hunt is CEO, and his wife and two sons-in-law are listed as officers.
Hunt was the past CEO and a frequent speaker for New Song Ministries Inc., which manages the Xtreme Conferences for students and the WinterJam Tour concerts—events promoted within the SBC. New Song Ministries is now led by Eddie Carswell, John Carswell's father and the former lead singer of NewSong. It has conducted business with the NAMB and is intertwined with other Hunt-related businesses. In 2020, New Song reported revenue of $12.9 million.
About 1994, Hunt started and served as chair of the Timothy Barnabas retreats to help prevent burnout of pastors and their families. In 2012, he began partnering with the NAMB to present the retreats and offer scholarships to pastors who otherwise could not afford to attend. In 2018, the same year he joined NAMB as senior vice-president, Hunt gave the ministry to the NAMB with plans that it continue for years to come. The retreat ministry is now called Refresh by NAMB. Its revenue in 2018 was almost $900,000.
Hunt has created a new retreat for ministers through Johnny Hunt Ministries, called Advanced. The next retreat is slated for October at The Westin Grand Cayman Seven Mile Beach Resort & Spa.
Travel for Timothy Barnabas and Advanced retreats has been organized by 3H Travel, a travel agency operated by Hunt's daughter, Holly Hixson.
Any group that utilizes Hunt's books or materials, including NAMB, New Song Ministries, Timothy Barnabas, and Johnny Hunt Ministries, will interact with 3H Publishers. Hunt's wife Janet is the chief financial officer and secretary for the company.
Tour buses for conferences and concerts are provided by Carswell Motorsports—owned by Hunt's son-in-law John and employing some of Hunt's grandchildren.
Several of the Hunt-related businesses are located at 309 Bell Park, which is also a limited liability company to which they pay rent. Hunt's son-in-law John owns this business also.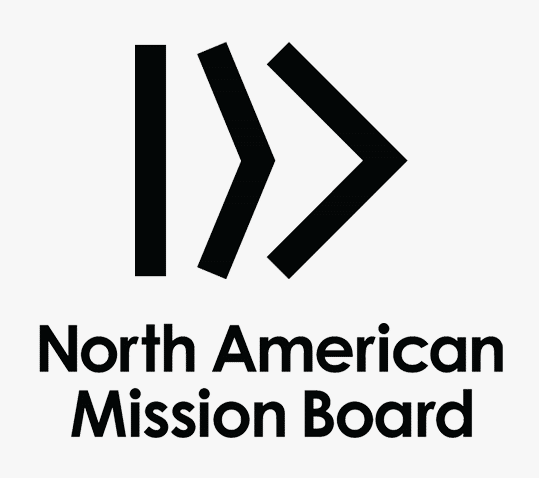 Although the NAMB has a conflict of interest policy that discourages "business transactions with a trustee or employee, or a business enterprise in which a trustee or employee has an interest," it has frequently been a client of Hunt's and his family's businesses.
Hunt and the NAMB did not respond to questions by Baptist News Global about the network of businesses and the potential conflicts of interest raised by their interactions with the denomination.
In March, Hunt filed suit in federal court against the SBC, SBC Executive Committee, and Guidepost Solutions for defamation in reporting what he calls a "brief, inappropriate, extramarital encounter with a married woman."
He resigned his position as senior vice president of NAMB in 2022 after the report was released.
In November 2022, four pastors "restaurado" Hunt to ministry after an "intentional and an intense season of transparency, reflection and restoration." The SBC Credentials Committee is now considering if two churches whose pastors are platforming Hunt should be removed from friendly cooperation with the Southern Baptist Convention.
Este artículo apareció originalmente en MinisterioReloj.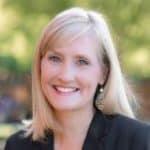 Kim Roberts es una escritora independiente que tiene un Doctorado en Jurisprudencia de la Universidad de Baylor. Ha educado en casa a sus tres hijos y está felizmente casada con su esposo desde hace 25 años.