Ben Courson, pastor de una megaiglesia de Oregón, renunció recientemente en medio de acusaciones de abuso sexual y mala conducta. Ahora, los testigos se han presentado con acusaciones de que el padre de Ben, Jon Courson, fundador de Fraternidad cristiana de Applegate cerca de Medford, Oregón— tuvo una relación inapropiada con una mujer en la década de 1980.
Además, como Applegate supuestamente manejó las acusaciones recientes contra Ben Courson, los testigos dicen que los líderes de la iglesia en la década de 1980 también encubrieron la mala conducta de Jon Courson.
Además, varios exmiembros de la iglesia, incluido un exanciano y un expastor, acusan a Applegate de un patrón de intimidación y falta de transparencia. Dicen que la iglesia regularmente hacía lo que Jon Courson quería, incluso si eso significaba violar la ley o sobrecargar al personal hasta el punto de enfermarse.
Courson, quien fue asesorado por el fundador de Calvary Chapel, Chuck Smith, fundó Applegate Christian Fellowship a fines de la década de 1970. La iglesia creció hasta incluir tantos como 7,000 miembros, pero debido al COVID y al reciente escándalo, actualmente tiene una asistencia de unos pocos cientos, dijo el ex élder Paul Sandu.
Courson se retiró en 2020, pero aún mantiene un ministerio de radio llamado Reflector. El hijo de Jon, Ben Courson, fue designado para reemplazar a su padre en Applegate. Pero en agosto, Ben renunció después de que se hicieran públicas las denuncias de conducta sexual inapropiada por parte de numerosas mujeres.
Give a gift of $30 or more to The Roys Report this month, and you will receive a copy of "Wounded Faith," edited by Rev. Dr. Neil Damgaard. To donate, haga clic aquí.
El Informe Roys Se acercó a Jon Courson, Ben Courson y Applegate para hacer comentarios, pero nadie respondió.
Una relación romántica inapropiada.
Según el profesor adjunto del seminario occidental Guy Gray, los líderes de Applegate sabían de "una relación romántica inapropiada" entre Jon Courson y una miembro del personal femenino en la década de 1980. Sin embargo, Gray dijo El Informe Roys que Applegate se negó a disciplinar a Courson y, en cambio, mantuvo su pecado en privado.
Gray se involucró en el tema en los años 80 porque la mujer dejó Applegate y comenzó a asistir a Medford Christian Fellowship, donde Grey pastoreaba en ese momento. Gray dijo que la mujer le contó sobre una relación de meses con Courson, que involucró besos en la oficina de la iglesia y al menos un encuentro en una habitación de hotel.
Gray dijo que la mujer no quería que otros resultaran "heridos". Entonces, organizó una reunión entre la mujer, él mismo, otro pastor del área y un anciano de Applegate en la que la mujer compartió su historia. Gray dijo que el anciano de Applegate le dijo a la mujer en la reunión que creía en su historia, que involucraba "muchas reuniones privadas" con Courson.
Gray y el anciano luego se reunieron por separado con el resto de los líderes de Applegate y les contaron la historia de la mujer, dijo Gray.
Cuando se enfrentó, Courson admitió haber tenido una "aventura emocional", pero nada más, dijo Gray. Applegate no promulgó ninguna medida disciplinaria contra Courson, según Gray. Courson simplemente se ausentó por un tiempo y luego regresó al púlpito sin ninguna restauración o protección oficial.
Gray dijo que instó a los líderes de Applegate a seguir I Timoteo 5: 19-20, que instruye a los líderes de la iglesia a exponer a los ancianos pecadores. Pero en cambio, los líderes de la iglesia supuestamente citaron Génesis 9 como su guía, señalando que los hijos de Noé cubrieron la desnudez de Noé.
Los líderes también dijeron que habían "orado contra" el "espíritu de sensualidad" que había descendido sobre la iglesia, dijo Gray, y creían que esto resolvería el problema.
"La respuesta fue esencialmente ignorar todo y seguir adelante", dijo Gray.
La iglesia de Gray, que en ese momento tenía conexiones ministeriales con Applegate, se "desvinculó" de Applegate debido a la respuesta de Applegate. Gray dijo que se presenta ahora porque está preocupado por un patrón de abuso espiritual y abuso de poder que ve en la iglesia evangélica en Estados Unidos.
"La gente se está lastimando en el proceso y la iglesia merece algo mejor", dijo.
La ex miembro de Applegate, Charleen Trimmer, confirmó la historia de Gray sobre Courson.
Ella dijo que en la década de 1980, Courson admitió en una reunión de estudio bíblico una "indiscreción" con un miembro del personal femenino, pero dijo que el miembro del personal "entendió mal" la relación.
Sin embargo, Trimmer dijo que había "encontrado" a Courson "besando y abrazando" a la mujer en la oficina de la iglesia. Trimmer dijo que también escuchó a Courson preparándose para un retiro bíblico en Hawái que coincidió con las vacaciones de la empleada allí. 
En ese momento, Courson estaba casado con su primera esposa, quien luego murió en un accidente automovilístico.
"(Jon Courson) encubrió el nivel de participación e insinuó que solo fue una leve indiscreción, pero yo sabía que no era cierto", dijo Trimmer.
Agregó que en ese momento, Courson dijo que se iría a Calvary Chapel Costa Mesa por unas semanas para "su tiempo de arrepentimiento". Regresó al ministerio pastoral en Applegate después de eso, dijo Trimmer.
"Mi corazón es ver un verdadero arrepentimiento donde ha habido una larga historia de negación, encubrimiento y destrucción de la vida de las mujeres para traer restauración, sanación y verdadera responsabilidad a todos los involucrados", dijo Trimmer. "Muchas mujeres han resultado perjudicadas por las indiscreciones de los Courson a lo largo de los años y las familias han sido destruidas".
El Informe Roys se comunicó con la mujer que supuestamente tuvo una relación inapropiada con Courson a través de su hija, pero la mujer rechazó nuestra solicitud de entrevista.
'Es lo que dice Jon'
Varios ex miembros de Applegate también han presentado preocupaciones que abarcan décadas y que se centraron en el control del personal, los miembros de la iglesia y las finanzas de la iglesia por parte de Jon Courson.
"No hizo ninguna diferencia si está bien o mal, es lo que dice Jon", dijo Ken Skeen, ex diácono y anciano, que estuvo en Applegate de 1989 a 1999.
Skeen dijo que expresó su preocupación a fines de la década de 1990 sobre los proyectos de construcción de Applegate, como Bus Barn, una propiedad de la iglesia que se usaba para albergar a personas para capacitación ministerial. Sin embargo, a pesar de señalar ilegalidades en los planos de construcción, Skeen dijo que fue rechazado.
"No hay sellos, no hay salida de incendios. No hay forma de poner a 24 personas aquí", dijo Skeen a los líderes de Applegate. "Sería altamente ilegal".
Sin embargo, Skeen dijo que los líderes respondieron que no había ninguna diferencia porque "eso es lo que (Jon) quería". Como resultado, Skeen renunció a su participación en la iglesia.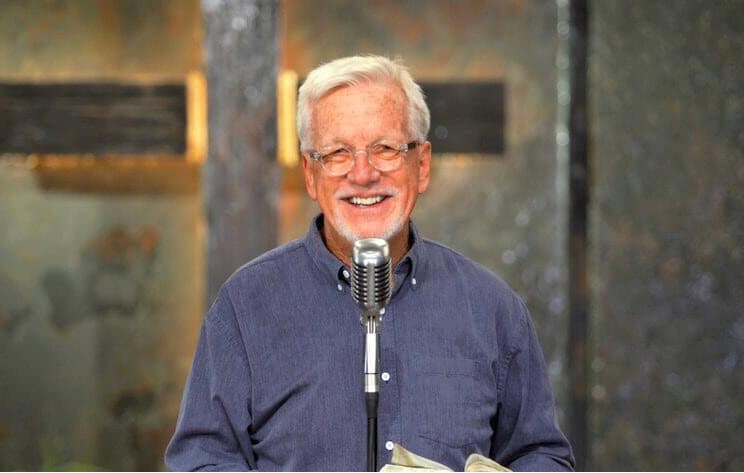 Las noticias del día ha informado problemas similares con los edificios de Applegate, incluida la construcción sin permisos, la construcción en la propiedad de un vecino y la alteración de una llanura aluvial.
Joshua Jordan, miembro de Applegate desde hace mucho tiempo y pastor durante cinco años, dijo que al personal de la iglesia a menudo no se le decía cómo iban los ministerios, a dónde iban las finanzas o incluso quiénes eran los ancianos.
Una vez, en 2005, le pidieron a su familia que se mudara a México para ayudar con un ministerio de la iglesia. Pero después de que vendieron la mayoría de sus pertenencias, se les dijo a los Jordan que, después de todo, no irían; Jon Courson iba en su lugar.
En ese momento, Jordan dijo que él y su esposa, Teresa, "aceptaron" y siguieron trabajando para la iglesia en otras capacidades. Pero el año pasado, los Jordan comenzaron a plantear inquietudes cuando Jon Courson ascendió a Ben a pastor principal.
Ahora Jordan mira hacia atrás con escepticismo sobre cómo los pastores manejaron las críticas del pasado.
"Siempre escuchamos las líneas que básicamente inferían que 'esto es solo un ataque de carácter a nuestra familia, a los Courson, así que debemos estar haciendo algo bien'", dijo Jordan.
Recogiendo a los heridos
Otra miembro dedicada de Applegate e hija de un pastor, Heidi Smith, dijo que trabajaba para campamentos de iglesias durante muchas horas y con poca paga, lo cual era típico del personal del campamento de Applegate. Pero el trabajo tuvo un costo: un ataque de herpes zóster a los 19 años.
"Lo estábamos haciendo por Jesús", dijo. "Cualquier tipo de sufrimiento, cualquier tipo de conflicto personal, esa es la alfombra debajo de la cual lo deslizamos, porque haríamos cualquier cosa por la expansión del Evangelio".
La cultura y los sermones de Applegate tendían a basarse en obras mezcladas con muchas profecías del tiempo del fin, dijo.
Cuando Smith descubrió un evangelio basado en la gracia, se emocionó y comenzó a hablar de él en la iglesia. Pero, según los informes, esa conversación no fue bienvenida. Smith se alejó de Applegate en 2010.
"Sentí que era una hija de la iglesia", dijo. "¿No debería alguien de la iglesia a la que le había dado mi vida entera, no debería haber venido detrás de mí para ayudarme? Pero nunca lo hicieron".
De manera similar, otro ex miembro, Paul Coughlin, dijo que Jon Courson haría profecías y predicciones, a menudo en la víspera de Año Nuevo. Aunque esto no funcionó, Coughlin dijo que Courson no se disculparía.
 "Así es como operan estos muchachos", dijo Coughilin. "No tienen que dar una explicación. Nadie los hace realmente responsables de las cosas realmente malas que dicen".
El año pasado, en torno al lanzamiento del último libro de Ben Courson, Coqueteando con la oscuridad: construyendo esperanza frente a la depresión, Smith comenzó a ponerse en contacto con otras personas que la iglesia había herido. Ahora, 53 personas se han unido a un grupo de Facebook que comenzó Smith, llamado Sobrevivientes cristianos de Applegate.
La respuesta de Applegate
A pesar de las acusaciones contra Jon y Ben Courson, los pastores de la iglesia no han respondido a El Informe Roys Múltiples solicitudes de comentarios. Sin embargo, la iglesia eliminó recientemente al pastor administrativo de Applegate, Joe Stroble, de su sitio web.
Como informado anteriormente en El Informe Roys, dos ex ancianos de Applegate dicen que a principios de este verano, Stroble encubrió múltiples acusaciones de conducta sexual inapropiada por parte de Ben Courson.
Cuando se le pidió un comentario, Stroble dijo El Informe Roys para "ahorrar el centavo y no volver a llamarme".
Tanto el sermón del miércoles pasado en Applegate como el sermón de este domingo publicado en línea no hacen referencia a Stroble ni a ninguna acusación contra Ben Courson. El 25 de agosto Servicio de miércoles por la noche, el pastor Alex Heater predicó sobre I Corintios 3, instando a la congregación a no juzgar a los demás.
"El Señor dice que cuando vienen a la iglesia, es un lugar para estar abiertos, para ser reales, para no juzgarse unos a otros, para no menospreciarse unos a otros, para no decir: 'No puedo creer lo que hizo esta persona. '", predicó Heater.
Heater también advirtió a su congregación contra la división y advirtió que Dios vendría contra cualquiera que venga "contra Su iglesia".
El Informe Roys Se acercó a Heater para obtener más comentarios, pero no respondió.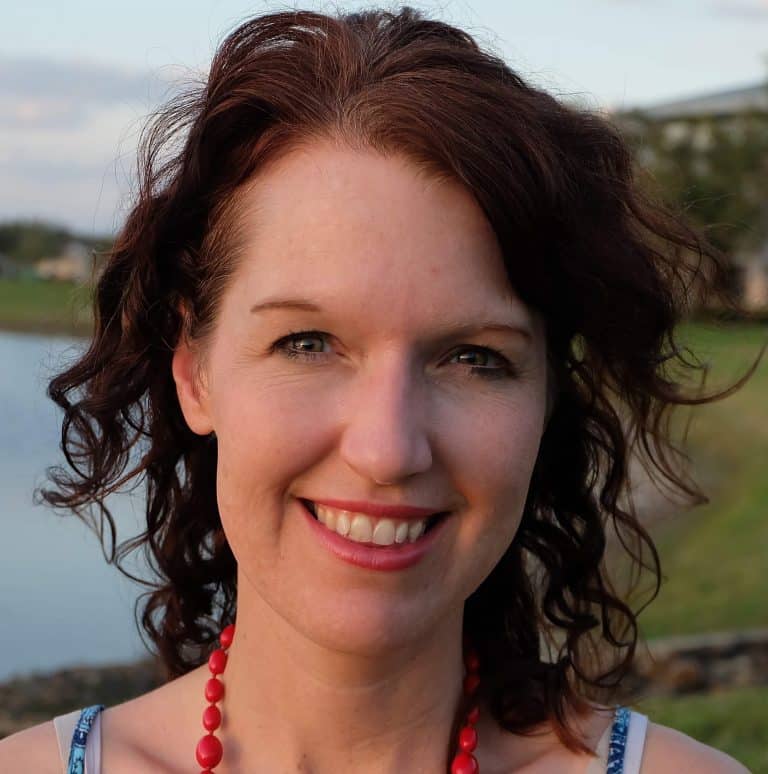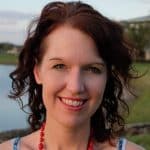 Rebecca Hopkins es una periodista radicada en Colorado.