A Florida judge has dismissed a defamation suit that Pastor Stovall Weems and his wife, Kerri, had filed against the megachurch they founded. It's the latest salvo in the Weemses' ongoing legal battle with Celebration Church based in Jacksonville, which has alleged that the couple defrauded the church of millions.
Last week, Florida Circuit Judge Marianne Lloyd Aho despedido the lawsuit that the Weemses had filed, on the grounds that it would "require this court's involvement in ecclesiastical (and) doctrinal matters." It was dismissed "without prejudice," meaning the claims could be brought up again.
In a statement provided to El Informe Roys from their attorney, Celebration Church leaders said they are "very pleased" with the court's order.
"(The judge) ruled in favor of the church and dismissed all of the Weemses' claims," church leaders said. "We remain focused on ministering to people in our city and around the world."
The dismissed defamation suit, one of four legal cases involving the Weemses, stems from an investigación independiente of the couple's "potentially improper financial practices" launched in January by Celebration Church.
Give a gift of $30 or more to The Roys Report this month, and you will receive a copy of "Jesus v. Evangelicals: A Biblical Critique of a Wayward Movement" by Constantine Campbell. To donate, haga clic aquí.

Months later, the church published the results of the investigation online, which included claims that Stovall Weems committed fraud and "unjustly" enriched himself.
According to the report, the Weemses are responsible for nearly $3.4 million missing from church accounts, plus some $430,000 in "embezzled profit" from the unauthorized purchase of a church parsonage.
In addition to details of financial mismanagement, the report alleged the Weemses engaged in years-long patterns of toxic leadership and "rampant spiritual and emotional abuse."
The Weemses, who had resigned from their "founding pastor" roles prior to the report's release, then sued the church, claiming defamation, invasion of privacy, and related claims. In dismissing these claims, Judge Aho cited the church autonomy doctrine, a legal principle which protects the right of religious institutions to govern themselves.
"The consideration of these issues would require: this Court to impermissibly entangle itself within matters of church governance and pastor qualifications," Aho wrote.
In a statement via email, Stovall Weems told TRR that the judge "did NOT rule on the merits of ANY claim." Weems added: "The 2nd amended complaint was dismissed as religious business . . . The case is just now beginning, not ending."
Founded in 1998 by the Weemses, Celebration Church, which reportedly has over 12,000 members, is a member of the Association of Related Churches (ARC) network. ARC has been linked to other escándalos relacionados con el dinero o el sexo, and the Weemses used to be ARC Lead Team members.
Ongoing legal battles of church founders
While this defamation case has been dismissed, the Weemses are involved in three ongoing lawsuits linked to their previous leadership roles with Celebration Church.
The first, filed in February, is a suit that the Weemses filed against the church, claiming the church board of trustees illegally ousted Stovall Weems from his role as senior pastor last year.
In another lawsuit, a bank claims the Weemses incumplió en más de $700,000 in debt owed by those church-related businesses they ran.
And in yet another suit, Celebration Church is buscando desalojar a los Weemses from the church parsonage, which the church report alleges was purchased for over $1.2 million without the approval of Celebration's board of trustees.
Court filings show the Weemses continue to reside in the parsonage as their place of residence and have refused to sit for depositions or produce evidence for their claims to the property.
Weemses launch church plant
In August, Stovall and Kerri Weems Anunciado they are launching a new church, Awakening Ecclesia.
During a sermon video posted August 7 titled "¿Estás listo para un regreso?", Stovall Weems said, "We're calling for 300 people, 300 people to join up as soon as possible and be part of this foundational launch team . . ."
el sitio web para Ministerios Stovall Weems states that the Weemses' church plant held its first mid-week gathering on August 25 in a rented strip-mall space. The couple's schedule of events notes the Weemses host three online prayer meetings and an in-person worship gathering every week.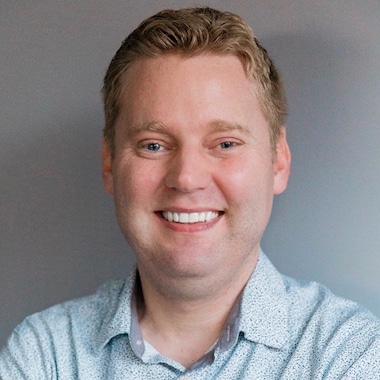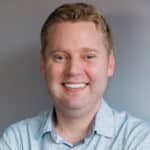 Periodista independiente Josh Shepherd escribe sobre fe, cultura y políticas públicas para varios medios puntos de venta Él y su esposa viven en el área de Washington, DC con sus dos hijos.