Christian actor Kirk Cameron on Monday featured disgraced pastor James MacDonald as a guest on Cameron's TBN Takeaways program on "biblical illiteracy."
MacDonald era fired from Harvest Bible Chapel in February 2019, following numerous reports of intimidación, engaño, y mala conducta financiera. The church later formalmente descalificado MacDonald from public ministry, and a financial review showed MacDonald had millones mal utilizados en los fondos de la iglesia.
Yet Cameron didn't mention any of this when he introduced MacDonald at the beginning of his show.
"For 30 years, Dr. James McDonald served as founding and senior pastor of Harvest Bible Chapel in Rolling Meadows, Illinois," Cameron said. "And for more than 20 years, he was the Bible teacher of the broadcast ministry Walk in the Word. He's a prolific author of more than 15 books. And he joins us today to talk about the crisis of biblical illiteracy."
Cameron then highlighted his longtime friendship with MacDonald. "You and I have been friends for 100 years now," he joked. "How long has it been?"
Give a gift of $50 or more to The Roys Report this month, and you will receive our 2-Book Bundle of "Celebrities for Jesus" and "Redeeming Power." To donate, haga clic aquí.
"The older we get, it seems to like double every five years," MacDonald responded. "But we'll just say it's a long time."
Also featured on the Takeaways episode was Dan Kimball, an author and pastor of Vintage Faith Church in Santa Cruz, California.
El Informe Roys (TRR) reached out to Kimball for comment about appearing on the show with MacDonald. Kimball responded that he recorded his portion of the episode in February and didn't know what other guests would appear on the show.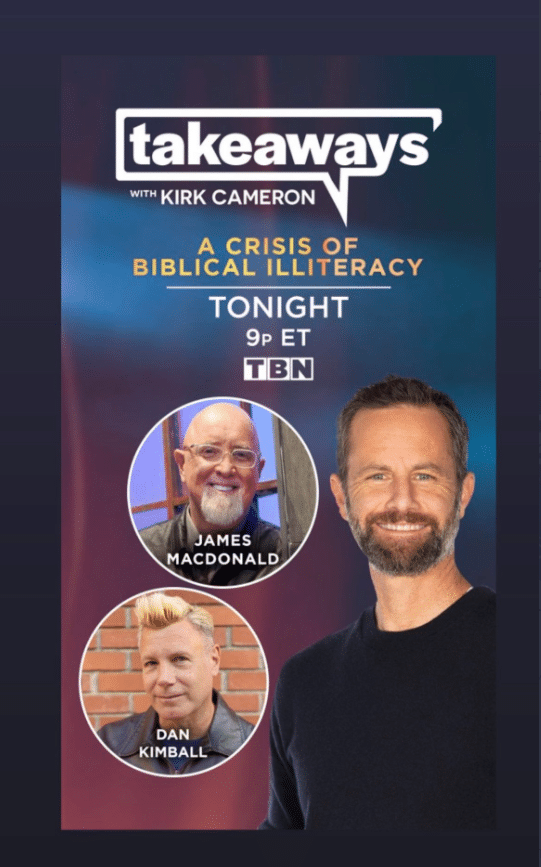 Kimball added that he emailed Takeaways, after others inquired about MacDonald's involvement. Kimball said that in the email, he included links to articles on MacDonald from TRR y ChurchLeaders.com.
"I heard of the basics about what happened with James, but didn't follow it a lot as his world of church and approaches to ministry were never in my circles of interest or relationships," Kimball wrote in an email to TRR. "So, I didn't know the extent of it all until the articles I read today."
TRR reached out to Cameron on Monday for comment about platforming MacDonald but did not hear back.
We also contacted TBN. Laura Massey, TBN Network Coordinator, responded via email. "I have forwarded to our Producer for you as I did with Dan's email yesterday."
Despite everything that's been reported about MacDonald, Cameron has continued to associate with him.
In August 2019, just months after MacDonald was fired and new reports of his gastar lujosamente surfaced, Kathy MacDonald, James MacDonald's wife, posted a picture to Instagram from a day spent with Cameron's family.
In November 2019, Cameron featured Landon MacDonald, one of James MacDonald's sons and a former Harvest executive pastor, in a TBN special. Cameron also interviewed Landon for a 2021 One on One program on TBN concerning, "What will bring glory to God?"
Landon and his brother, Luke MacDonald, who also served as an executive pastor at Harvest, resigned in the wake of their father's termination. Both Landon and Luke have been accused of participating in the same kind of bullying as their father.
Landon MacDonald is the executive pastor of youth ministries at Iglesia de la piedra angular en arizona
Luke MacDonald is pastoring a church in the Chicago area, which he launched with the help of the Asociación de Iglesias Relacionadas (ARC).
En el Takeaways episode, Cameron referred to both Luke and Landon as "phenomenal" Bible teachers.
MacDonald Training Pastors & Launching "Sobriety House"
Sobre el Takeways episode, MacDonald also discussed his new ministry, training pastors in "better biblical preaching." According to James MacDonald Ministries' website, MacDonald's first "Better Biblical Preaching (BBP) 101" took place at MacDonald's home in Elgin, Illinois, on March 30.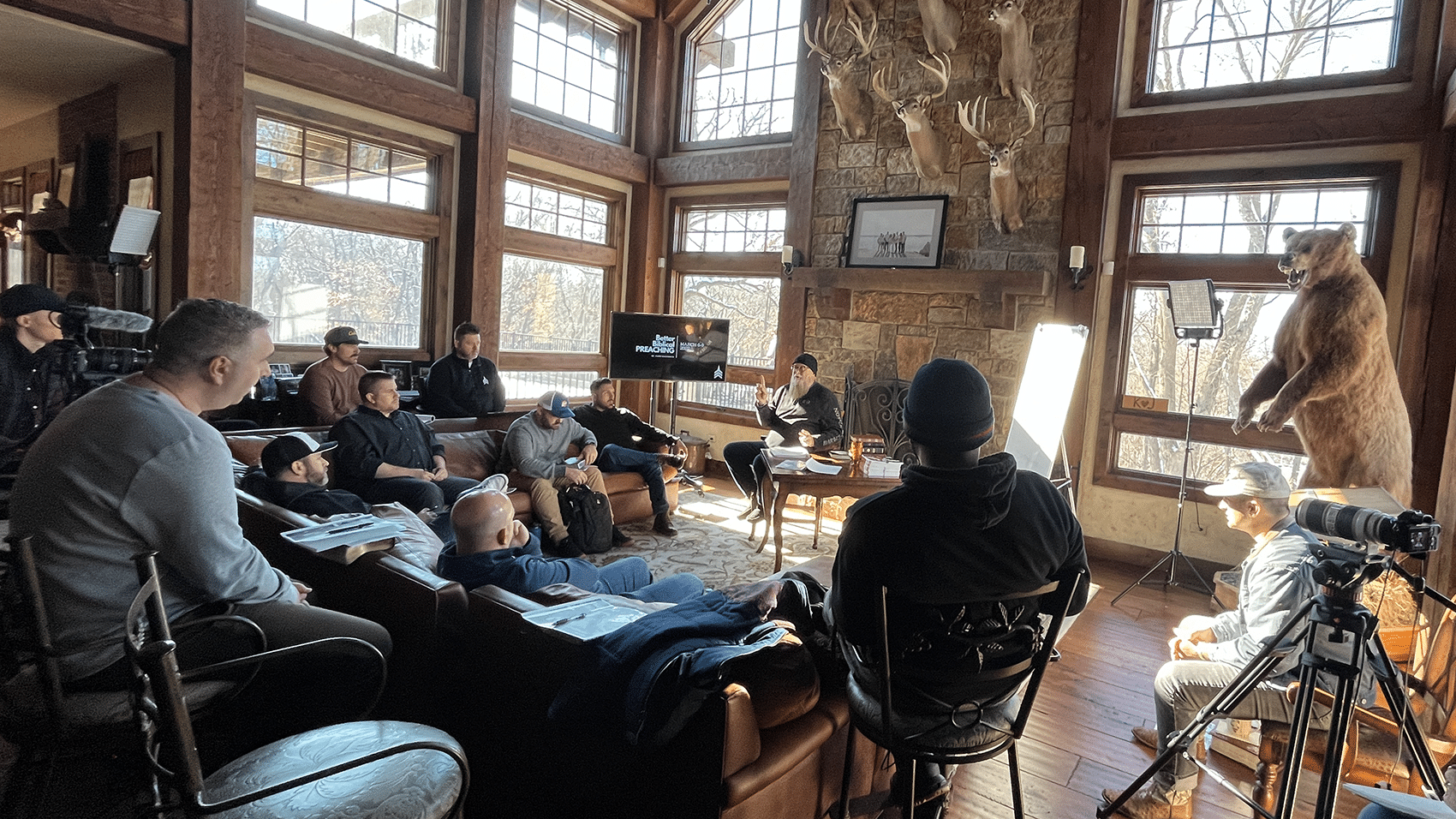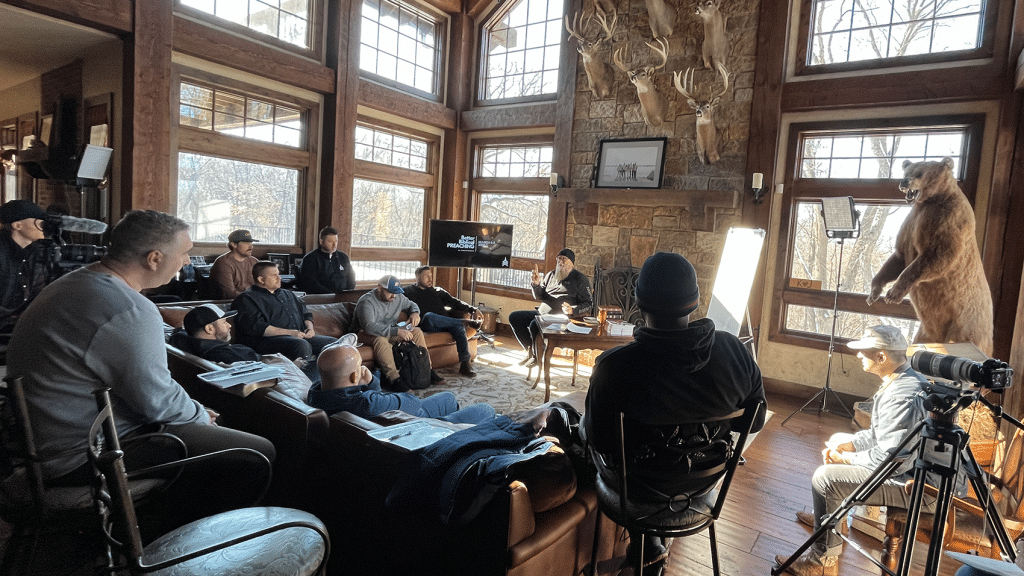 Last Saturday, MacDonald also dedicated a new "sobriety house" for MacDonald's new "Rock Bottom" ministry for men struggling with addictions.
The house, located at 620 Big Timber Road in Elgin, IL, is one of three buildings at the new James MacDonald Ministries headquarters. As MacDonald explains in a video, there's also a barn on the property and a garage that will become the home for a motorcycle club, which will serve as an outreach.
Though MacDonald has posted a vague "repentance" for "careless and hurtful words" he said on a hot mic recording that precipitated his 2019 firing, he has not reconciled with Harvest. He has instead accused Harvest of running a smear campaign against him and is suing whistleblower Mancow Muller and the lawyer who conducted Harvest's financial review.