The lack of drinkable water or even water pressure in Jackson, Mississippi, has led Mississippi Governor Tate Reeves to declare a State of Emergency, activating the Mississippi National Guard in response to the water crisis. And in the midst of this ongoing crisis, Convoy of Hope is on the scene.
According to Ethan Forhetz, national spokesperson for Convoy of Hope, the organization has already sent truckloads of bottled water to be distributed to the 150,000 residents of Jackson.
"It remains to be seen how long this crisis will play out, but Convoy is in touch with churches in the area to facilitate bottled water distributions," Forhetz states. "Some think this could turn into the 'next Flint' water crisis. During the Flint water crisis, Convoy of Hope facilitated more than 400 truck loads of water that were distributed to residents."
Wayne Hall, lead pastor of Jackson First Assembly of God, located in the southwest portion of the city, says the church has become a distribution point for water to residents.
"Convoy had a truck at the district office yesterday and we offloaded 10 pallets and brought them to the church," Hall says. "Then last night, instead of a church service, our people showed up to serve hot dogs and distribute cases of water."
Give a gift of $30 or more to The Roys Report this month, and you will receive a copy of "Wounded Faith," edited by Rev. Dr. Neil Damgaard. To donate, haga clic aquí.
Hall says hundreds from the community came to get water, but some had to be turned away because they ran out — within an hour.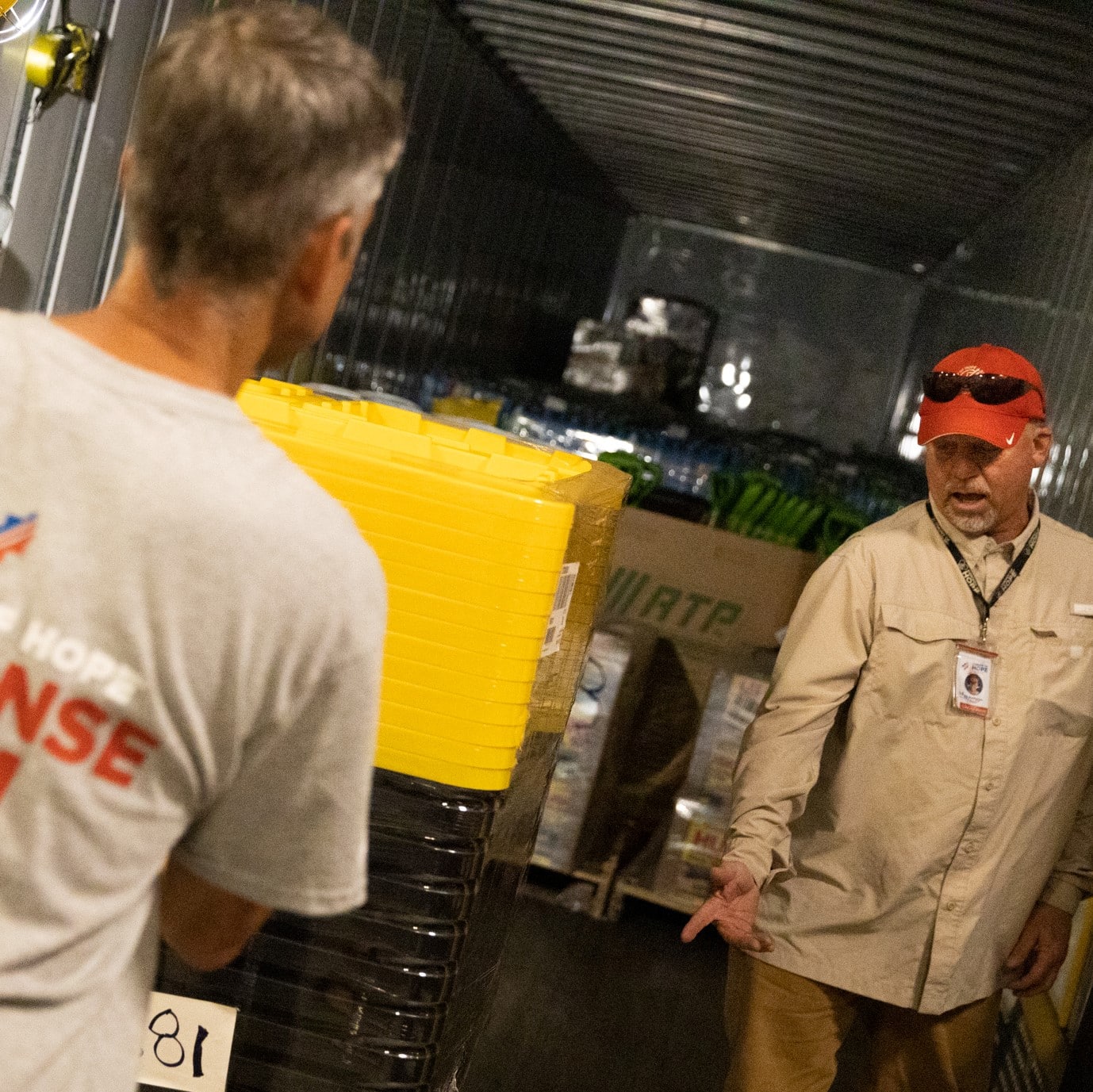 "Today we have 11 more pallets to distribute and tomorrow a Convoy of Hope truck will be here with 21 more pallets of water," Hall says.
While talking with the Convoy of Hope truck driver, Hall says it really hit home why missions is vital.
"Until you have that truck sitting in your yard . . . ," Hall says, his voice trailing away. "This is why missions is so important — when you have to call on them, they come running. I told my congregation this is why we give to missionaries, Speed the Light, Convoy of Hope, MAPS, and all the things . . . they're never a day late, always right on time. Seeing that Convoy of Hope truck is just so encouraging to everyone. This is the Church in real time — Jesus with skin on."
This article was originally published at Noticias AG y ha sido reimpreso con permiso.
Dan Van Veen based in Springfield, Missouri, is news editor of AG News.