Un nuevo estudio de Lifeway Research sugiere que más iglesias protestantes cerraron en 2019 que las que abrieron, lo que continúa con una caída congregacional de décadas que solo se espera que se acelere.
los estudio, que analizó datos de iglesias de 34 denominaciones y grupos protestantes, encontró que 4500 iglesias cerraron en 2019, mientras que se iniciaron alrededor de 3000 nuevas congregaciones. Las 34 denominaciones protestantes representan alrededor del 60% de las denominaciones protestantes con sede en los EE. UU.
"Incluso antes de la pandemia, el ritmo de apertura de nuevas congregaciones ni siquiera proporcionaba suficientes reemplazos para aquellas que cerraron sus puertas", dijo Scott McConnell, director ejecutivo de Lifeway Research.
El estudio también señaló la aceleración de los cierres de iglesias. En 2014, descubrió que hubo 3700 cierres de iglesias, en comparación con 4500 en 2019.
Los académicos advirtieron que es muy difícil obtener información precisa sobre el cierre de iglesias y también que el número de cierres aún es relativamente pequeño.
Give a gift of $30 or more to The Roys Report this month, and you will receive a copy of "Wounded Faith," edited by Rev. Dr. Neil Damgaard. To donate, haga clic aquí.
Hay entre 320.000 y 350.000 iglesias protestantes en EE. UU., por lo que el cierre de 4.500 iglesias representa una pérdida de 1,4%, dijo Scott Thumma, profesor de sociología y director del Instituto de Investigación Religiosa de Hartford.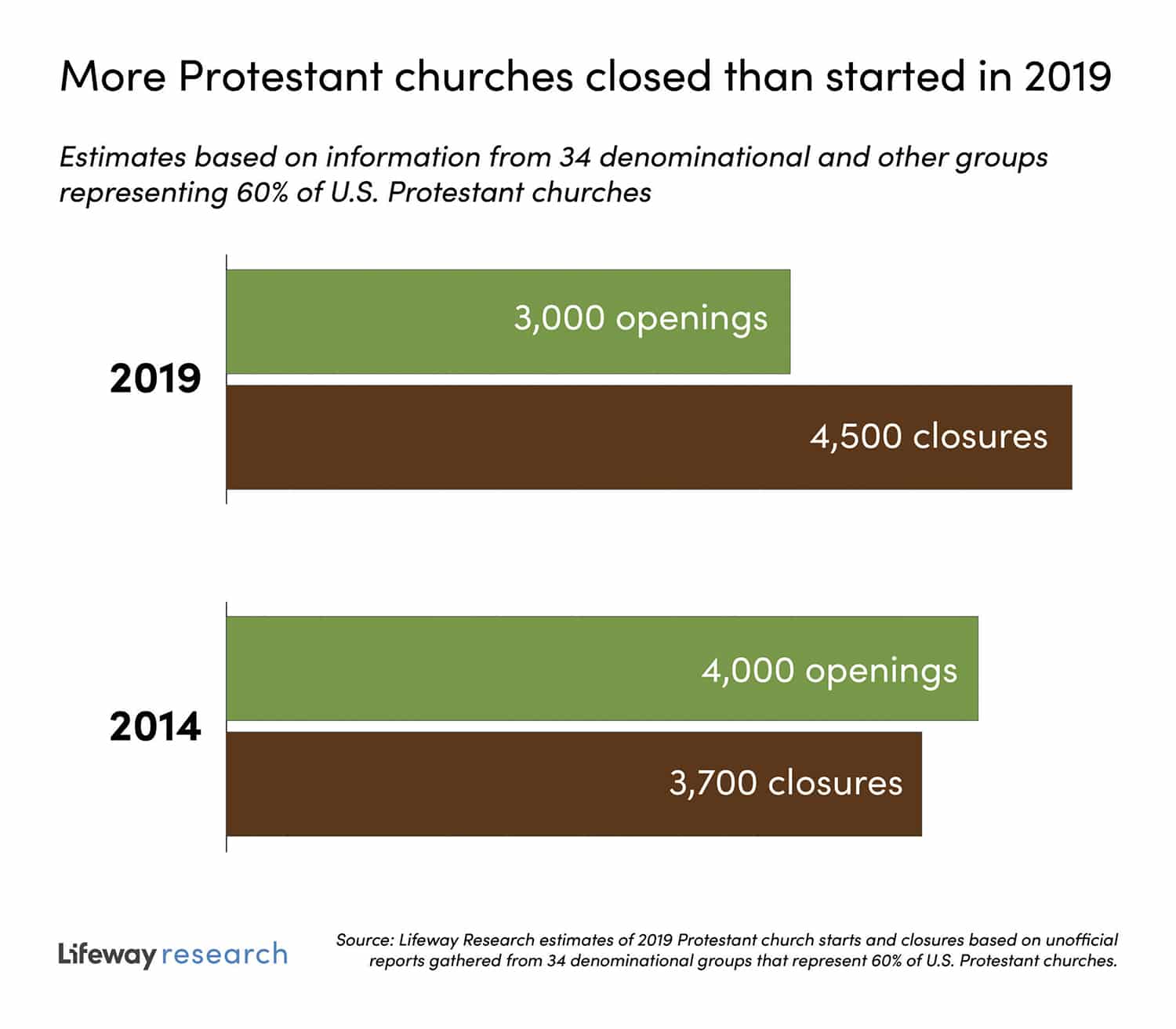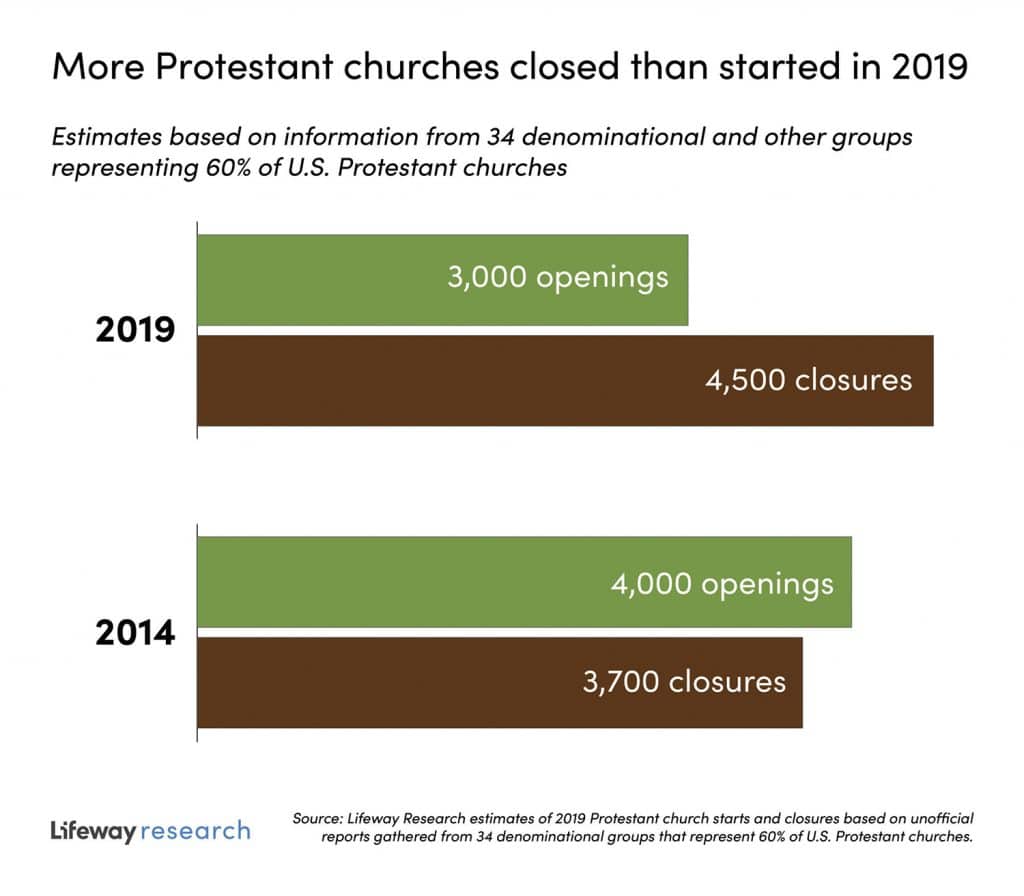 Pero otro estudio, del Centro de Análisis, Investigación y Datos, afiliado a la Iglesia Unida de Cristo, pintó una imagen aún más cruda.
Ese estudio, publicado en abril, estimó que en la década que terminó en 2020, de 3850 a 7700 lugares de culto cerraron por año en los Estados Unidos, o de 75 a 150 congregaciones por semana. También proyectó que esos números se duplicarán o triplicarán a raíz de la pandemia.
La principal razón para el cierre de iglesias es la disminución de la membresía de la iglesia. Una marcha encuesta de Gallup descubrió que menos de la mitad (47%) de los estadounidenses dicen pertenecer a una iglesia, sinagoga o mezquita, frente a más de 70% en 2000.
Agregue a eso el costo creciente de mantener edificios antiguos y pagar mejoras de capital y una reticencia posterior a la pandemia para volver a los servicios en persona. Algunas congregaciones seguirán prosperando, especialmente aquellas que conviertan su espacio sagrado para uso mixto o vendan parte de su terreno para vivienda.
"La plantación de iglesias se está desacelerando y el número de cierres está creciendo", dijo Ed Stetzer, director ejecutivo del Wheaton College Billy Graham Center. "Sin embargo, la oportunidad aún está ante nosotros".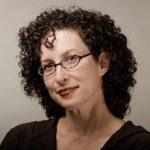 Yonat Shimron es reportero nacional y editor senior de Religion News Service.