Estimado John MacArthur,
Hace poco leí tu carta abierta al gobernador de California, Gavin Newsom, criticándolo por su moralidad al revés y por no proteger a los vulnerables.
Resueno con mucho de lo que escribiste. Como bien dices, las Escrituras enseñan que el "principal deber" de los líderes cívicos es "recompensar a los que hacen el bien y castigar a los malhechores". Y estoy de acuerdo en que el gobernador Newsom no solo ha fallado en este sentido, sino que rutinariamente ha invertido este deber "al revés, recompensando a los malhechores y castigando a los justos".
También comparto su indignación porque Newsom tergiversó las palabras de Jesús de Marcos 12:31 en una campaña para apoyar el aborto. Los líderes cívicos deberían proteger a los no nacidos, pero Newsom ha promovido su matanza y blasfemado contra Dios en el proceso.
Sin embargo, me sorprende leer estas palabras de usted, alguien que tampoco ha logrado proteger a los más vulnerables y, en cambio, ha protegido a quienes los han dañado. Y usted no es un líder cívico; usted es un pastor, y bíblicamente mantenido a un nivel más alto.
Haga una donación de $25 o más a The Roys Report este mes y recibirá una copia de "Ya no puedo oír a Dios: La vida en una secta de Dallas" de Wendy Duncan. Para donar, haga clic aquí.

Te pusiste del lado del abusador de niños David Gray cuando su esposa lo acusó. E incluso después de que Gray fuera condenado por abusar sexualmente de sus hijos, su iglesia apoyó su "ministerio" en prisión. En el boletín de Gray en 2012 apareció un respaldo, supuestamente suyo, que nunca ha refutado.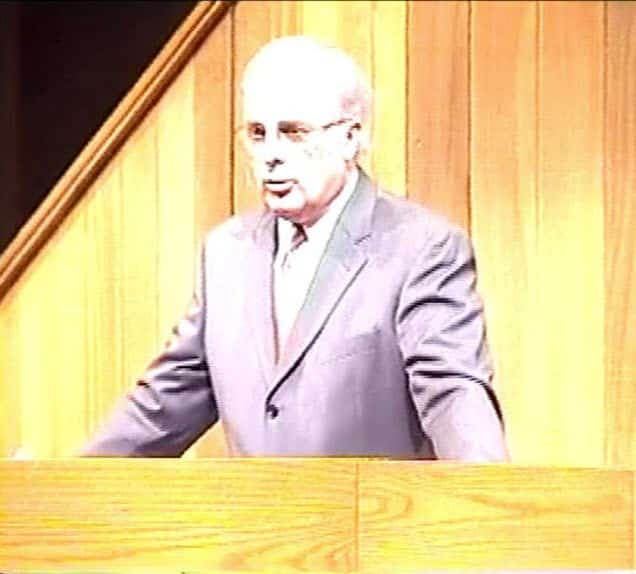 Mientras tanto, castigaste a la esposa de Gray, Eileen, excomulgar y avergonzar públicamente ella por rechazar su impía presión para permitir que David regrese a la casa de la familia.
Muchos han tratado de defenderte, diciendo que ignorabas los abusos de David Gray, pero eso parece imposible.
David Gray confesó que abusó de sus hijos en el asesoramiento con Carey Hardy, un anciano de Grace Community Church (GCC), previo a la excomunión de Eileen en 2002. Gray incluso le entregó a Hardy un escrito a mano "lista de pecados" durante el asesoramiento y admitió que usó un "cinturón y una vara con demasiada dureza, brutalmente" en un niño; "ató" y "encerraron" al niño; y no siempre estaba "adecuadamente vestido" en presencia del niño.
Además, Hardy confirma en un declaración dada a un tribunal de Los Ángeles que la iglesia sabía sobre las denuncias de abuso de Eileen y la orden de restricción que había obtenido para su protección y la de sus hijos.
Sin embargo, usted y los otros ancianos de GCC instaron a Eileen en varias cartas a eliminar la orden de restricción. Y Hardy le dijo a Eileen en el asesoramiento que "se sometiera a (David Gray), incluso a pesar de que admitió haber abusado de ella y sus hijos", según un informe. declaración judicial suministrado por un pastor externo.
Lo que le hiciste a Eileen Gray y sus hijos fue despreciable.
Y, sin embargo, no te has arrepentido de nada de eso, ni te has disculpado con Eileen por el daño irreparable que le causaste a ella y a su familia.
¿Cómo puedes juzgar a Gavin Newsom o a cualquier otra persona por un "guerra contra los niños" cuando castigaste a una madre por negarse a permitir que un abusador regresara a su casa?
Puede haber una guerra contra los niños perpetrada por personas ajenas a la iglesia. Pero también hay una guerra perpetrada por aquellos dentro de la iglesia. Y lamentablemente, lo has habilitado.
Antes de señalar con el dedo a los demás, harías bien en examinarte a ti mismo. Como dice Romanos 2: "No tienes excusa, tú que juzgas a otro, porque en cualquier punto que juzgas a otro, te condenas a ti mismo, porque tú que juzgas haces las mismas cosas".
Pero hay más que la debacle de David Gray.
Según un testigo presencial, Guay le confesó que había abusado sexualmente de su propia hija, Wendy Guay.
He publicado documentos que respaldan esta acusación, incluida una carta escrita a mano por usted a Wendy en la que afirma que usted y Paul Guay "hablaron extensamente sobre la situación"; insta a Wendy a que perdone a su padre; y confirma que Paul Guay seguirá siendo "una parte fiel de nuestro personal".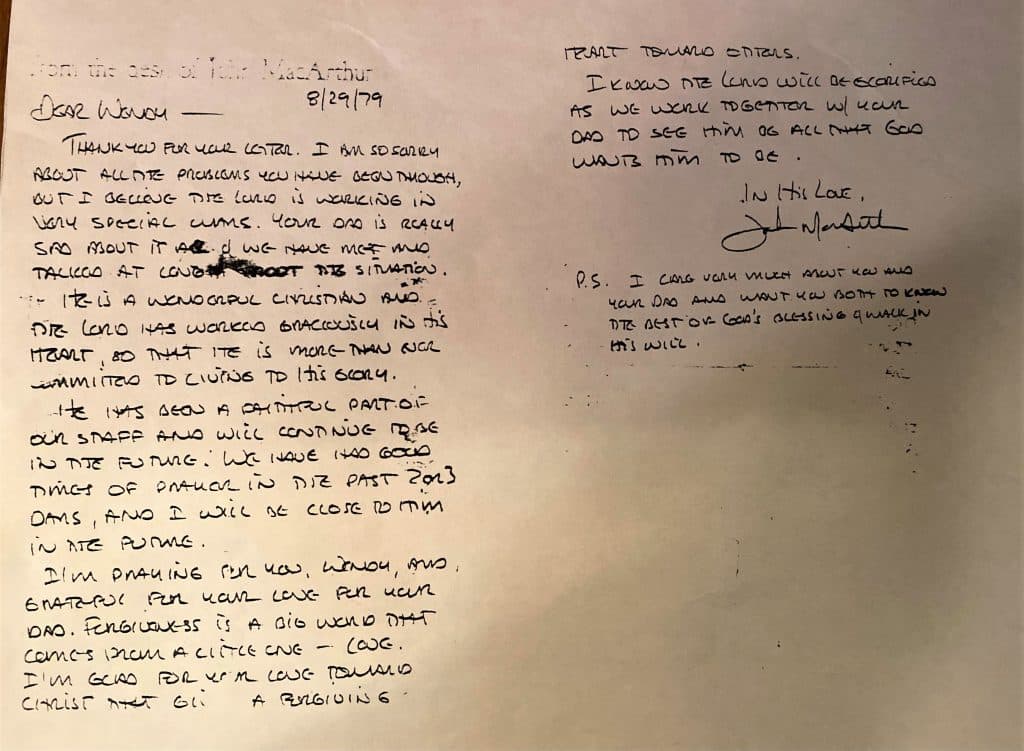 Durante tres años después de su confesión informada, Paul Guay siguió siendo pastor en GCC.
Y décadas más tarde, cuando Wendy te pidió ayuda para exponer a su padre a la iglesia que él pastoreaba, tú respondió en un correo electrónico:: "No estoy seguro de por qué todo esto se ha convertido en una obsesión para ti después de tantos años, pero ni yo ni nadie en Grace podemos hacer nada más que alentarte a que nos comportamos con integridad bíblica".
Como pastor, tu trabajo era proteger a las ovejas. Pero permitiste que un lobo entrara en el redil e ignoraste los balidos de los más vulnerables. Su respuesta cruel y desdeñosa devastó a Wendy Guay y permitió que su padre pedófilo siguiera pastoreando durante otros nueve años.
La iglesia de Paul Guay, que no pudo expulsar a Guay después de que Wendy y otras víctimas denunciaron su abuso, desde entonces ha se arrepintieron de su pésima respuesta. Pero ni siquiera has reconocido el papel que jugaste, y mucho menos te has arrepentido.
Lo que es peor, reclamaste usted estaban siendo perseguidos, y tuvieron el descaro de sugerir que Dios juzgaría a sus acusadores.
"Nunca te vengues, amada", afirmaste desde tu púlpito de matones poco después de que publiqué la historia de Wendy. "(P) pero dejad lugar a la ira de Dios, porque escrito está: 'Mía es la venganza. yo pagaré, dice el Señor'". 
John MacArthur, ha llamado públicamente al gobernador Newsom al arrepentimiento. Pero aparentemente has ignorado una larga lista de tus propias transgresiones.
Además de cómo trataste a Eileen Gray y Wendy Guay, tienes:
Defendió la esclavitud, afirmando que "es un poco extraño que tengamos tanta aversión a la esclavitud" y agregó que "trabajar para un amo amable, cariñoso y amoroso era el mejor de los mundos posibles. Si tenías el maestro adecuado, todo estaba arreglado".
Le dijo a Beth Moore que "Vete a casa." Tal comportamiento condescendiente hacia otra persona nunca se justifica, independientemente de las diferencias teológicas.
Inflado sus credenciales. No tiene un doctorado ganado, por lo que usar el título en un ministerio sitio web es engañoso
Embelleció una historia sobre su participación con los líderes negros cuando Martin Luther King, Jr., fue asesinado. Existen diferencias clave entre la historia que ha contado repetidamente y la historia contada por testigos presenciales. Esto no es "recordar mal"; es tergiversar.
enriquecido con dólares del ministerio. Recibió al menos tres salarios ministeriales de 2005 a 2015. No sé cuánto ganó por pastorear GCC durante ese tiempo. Pero sé que además al salario de tu iglesia, ganaste $3.2 millones durante esos años. Ahora, sus ministerios mantienen en secreto todos sus salarios. Si sus salarios están justificados, ¿por qué no divulgarlos completamente?
me acusó de publicando "falsedades" sobre el brote de COVID de diciembre de 2020 en GCC cuando usted fue quien no reveló la verdad ni advirtió a su congregación. Mi informe fue preciso. Los feligreses murieron. Y estuviste ausente de tu púlpito durante ese tiempo porque tenía covid, no simplemente porque necesitabas "descansar".
Además de estas transgresiones propias, ha pasado por alto y ha apoyado tácitamente el comportamiento de intimidación del anciano de GCC y director ejecutivo de Grace to You, Phil Johnson.
Su cuenta de twitter es un flujo constante de insultos y condescendencias que de ninguna manera refleja el fruto del Espíritu. Pero su decisión del año pasado de dox mí y luego defender su comportamiento verdaderamente cruzó una línea. Sin embargo, no dijiste nada.
También está apoyando a John Street, jefe del programa de consejería para graduados en The Master's University, quien instruye a las esposas cristianas a soportar el abuso de sus maridos como misionero soporta la persecución.
Debido a esta enseñanza, innumerables mujeres y niños han sido puestos en peligro. Sin embargo, el la enseñanza permanece en línea—incluso después de que yo y otros lo denunciamos.
Usted le escribió al gobernador Newsom que su alma "está en grave peligro eterno". Pero, ¿has considerado el peligro al que te enfrentas? Tú también has permitido que las personas confiadas a tu cuidado sufran daño. Y tú también darás cuenta a Dios.
John MacArthur, usted ha predicado la Palabra de Dios, y por eso, debe ser elogiado. Sin embargo, las Escrituras dicen que incluso si hablamos "lenguas humanas y angélicas, pero no tenemos amor, somos como metal que retiñe o címbalo que retiñe". (1 Corintios 13:1)
De manera similar, Jesús advirtió que en el cielo, "muchos me dirán: 'Señor, Señor, ¿no profetizamos en tu nombre, y en tu nombre echamos fuera demonios, y en tu nombre hicimos muchos milagros?' Y les declararé: 'Nunca los conocí; apartaos de mí, malhechores.'" (Mat. 7:21-23)
No pretendo conocer la condición de tu alma. Pero sí sé que has agraviado gravemente a las personas por las que he llegado a preocuparme profundamente. Y rezo, por su bien y por el bien de las muchas almas heridas que he entrevistado, para que cambie de rumbo y haga las cosas bien.
Que Dios tenga misericordia de todos nosotros.
para su gloria,
julie reyes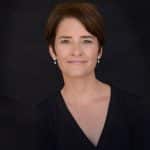 Julie Roys es una reportera de investigación veterana y fundadora de The Roys Report. Antes de eso, presentó un programa nacional de entrevistas en Moody Radio Network, llamado Up for Debate. También ha trabajado como reportera de televisión para una filial de CBS, redactora de noticias para WGN-TV y Fox News Chicago, y ha publicado artículos en numerosas publicaciones periódicas.