In an extensive national survey, most U.S. evangelicals state that worshiping alone or with one's family is a "valid replacement" for regular church attendance. Reflecting an increase of 15 points from a similar 2020 survey, it's the first time a majority of evangelical believers affirm this view. 
That's according to the "State of American Theology" estudio, a biennial survey of a nationally representative sample, which was published Monday. It was conducted by Lifeway Research, a Nashville-based research firm affiliated with the Southern Baptist Convention, and sponsored by Ligonier Ministries, a teaching ministry grounded in Reformed theology. 
The survey reports that two-thirds of all Americans (66%) believe worshiping apart from a local congregation is as "valid" as worshiping with one. When controlling for respondents with "evangelical beliefs," most evangelicals (54%) affirm the statement.
"Religious identity, beliefs and behavior are interrelated," said Scott McConnell, executive director of Lifeway Research. "When in-person church attendance behaviors were interrupted and habits were broken, it affected some Americans' beliefs about the need to gather with other believers to worship."
Last fall, Pew Research reportado that the vast majority of houses of worship had reopened to the public without restrictions. Evangelicals were notably the segment with worship services that were fully open, and most opposed to COVID-related restrictions continuing to be imposed. 
Give a gift of $25 or more to The Roys Report this month, and you will receive a copy of "Untwisting Scriptures: Wolves, Hypocrisy, Sin Leveling and Righteousness" by Rebecca Davis.  to donate, haga clic aquí.
For this recent study, Lifeway Research surveyed a statistically significant group of 3,011 Americans. The research firm's senior writer Aaron Earls told El Informe Roys that 711 of those respondents met the qualifications as holding evangelical beliefs. 
To be classified as evangelicals, respondents had to affirm the "Bebbington quadrilateral," a set of four beliefs definido by theologian David Bebbington. Specifically, they had to "strongly agree" that: 
The Bible is the highest authority for what I believe. 
It is very important for me personally to encourage non-Christians to trust Jesus Christ as their Savior. 
Jesus Christ's death on the cross is the only sacrifice that could remove the penalty of my sin. 
Only those who trust in Jesus Christ alone as their Savior receive God's free gift of eternal salvation.
Confusion about God, including among evangelicals
The survey also found that most Americans are far removed in understanding the nature of God as stated in historic Christian doctrines.
Specifically, 60% of U.S. adults state that religious belief is a matter of personal opinion, rather than objective truth. In addition, 67% of Americans say God accepts the worship of all religions, including Christianity, Judaism, and Islam. And 53% of Americans say Jesus was a great teacher but not God. 
"Many Americans think about God as if He had only revealed himself in a vague, nondescript way," said McConnell. "They seem to fill in the gaps with whatever they want to believe. This creates sharp contrasts between what Americans believe about God and how He revealed himself in great detail in the Bible."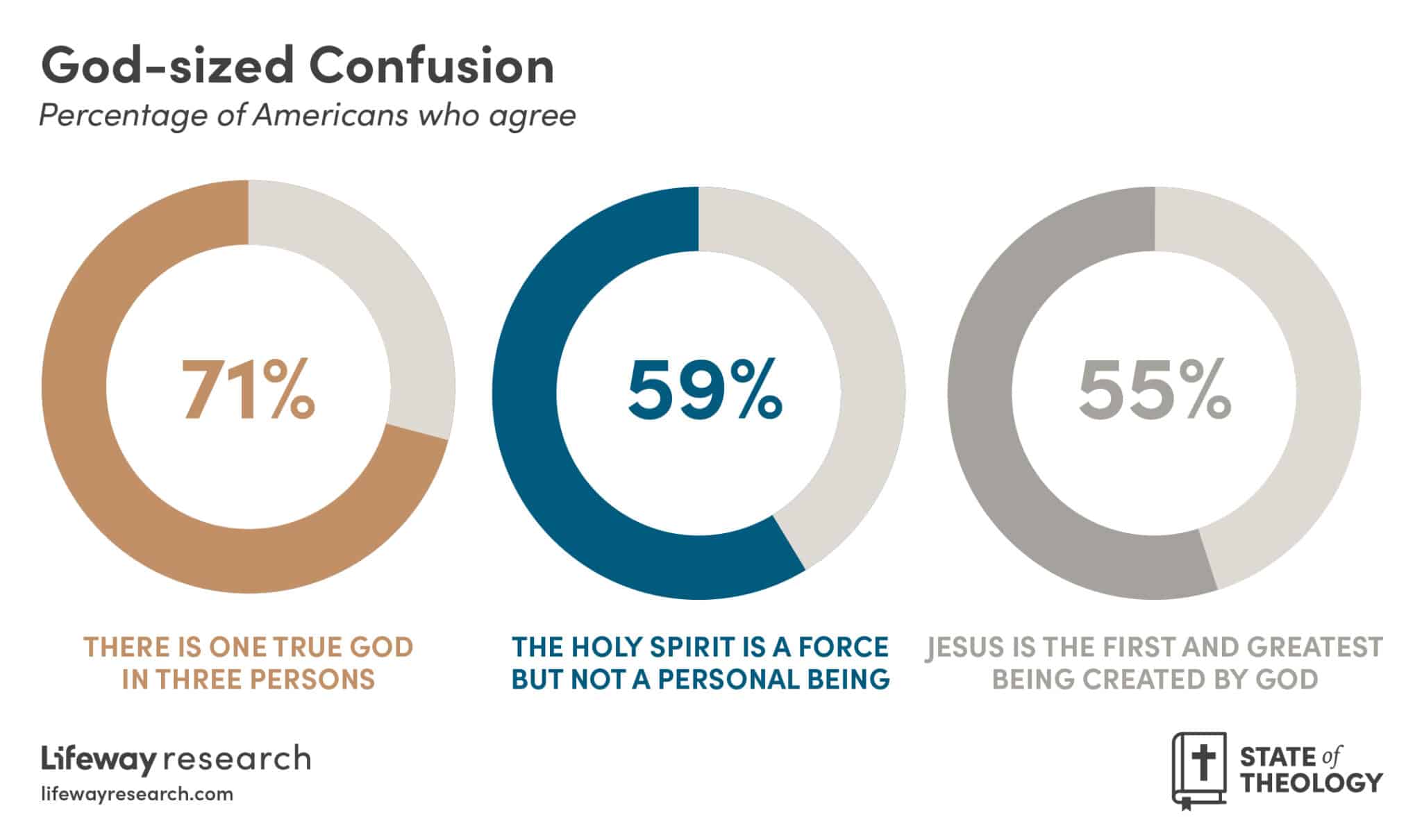 However, the confusion about doctrine seemed to be mirrored, or even exacerbated, among U.S. evangelicals. 
In the most prominent example: 55% of Americans and 73% of evangelicals believe Jesus is the first and greatest created being. (This belief runs counter to historic Christian doctrine.) 
The survey also found 59% of Americans overall say the Holy Spirit is a force, not a personal being—a percentage that is mirrored among evangelical respondents. (Historic Christian doctrine además refutes this belief.) 
Daniel Darling, director of The Land Center for Cultural Engagement at Southwestern Baptist Theological Seminary in Ft. Worth, Texas, viewed these latter survey findings as a call-to-action for evangelical ministers. 
He tweeted: "Hot take: pastors and church leaders assume a theological literacy that may not be there. So this is why regular teaching of core doctrines matters." 
Hot take: pastors and church leaders assume a theological literacy that may not be there. So this is why regular teaching of core doctrines matters. https://t.co/yrcqSwbSWX

— Daniel Darling (@dandarling) September 19, 2022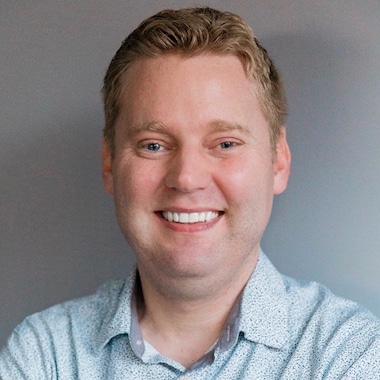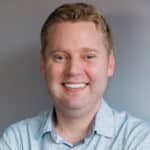 Periodista independiente Josh Shepherd escribe sobre fe, cultura y políticas públicas para varios medios puntos de venta Él y su esposa viven en el área de Washington, DC con sus dos hijos.