Two teary-eyed pleas for forgiveness and one woman ready to give it.
So began the Saturday afternoon session with Lori Anne Thompson, a once-maligned victim of Ravi Zacharias, as the second day of Restore 2022 focused on healing for survivors—and grace for those deceived by powerful predators.
Thompson shared the stage with author and academic Karen Swallow Prior, who interviewed Thompson about church responses to abuse at the conference aiming to restore "faith in God and the church."
Ruth Malhotra, former public relations manager for Ravi Zacharias International Ministries (RZIM), introduced the session by describing how she had come to know Thompson as a friend. And Malhotra publicly apologized for her complicity in RZIM's campaign to discredit Thompson in what was initially termed a "sexting scandal" but was later revealed to be clergy sexual abuse.
Malhotra recounted the emotional moment she asked Thompson on a phone call to forgive her. Malhotra said she was "sobbing uncontrollably" and couldn't get any words out. She said Thompson responded with grace and forgiveness.
Give a gift of any amount to The Roys Report this month, and you will receive "In the House of Friends: Understanding and Healing from Spiritual Abuse in Christian Churches" by Kenneth Garrett. To donate, haga clic aquí.

"Have you ever found yourself in a situation where you felt at once radically undeserving and at the same time deeply understood—like you didn't even deserve a hearing, but you're fully accepted and embraced without even having to explain yourself?" Malhotra said. "That's what Lori Anne Thompson did for me that day and it's been one of the greatest earthly gifts that I've received."
Similarly, Prior recounted how she had first learned of the scandal involving Thompson and Zacharias in 2018, when Prior was in a hospital recuperating from being hit by a bus. Prior said she didn't initially believe Thompson. Now, Prior said, she knows better.
"I've said this to Lori, but I want to say it before all of you," Prior said, her voice breaking. "Lori, I'm sorry I didn't believe you. I wanted to confess that and I wanted to apologize. . . ."
Thompson answered promptly: "You're really easy to forgive."
Their question-and-answer session was one of five focused on healing for people wounded in Christian environments. Attendees posting on social media felt moved by Thompson's story and how it intersected with Malhotra's and Prior's.
"I've never seen the gospel more clearly displayed than it was today" among the three women, one attendee wrote.
I've never seen the gospel more clearly displayed than it was today in the interactions between @RuthMalhotra, @LoriAnneThomps2, y @KSPrior. Such beauty growing from the wreckage of adult clergy sexual abuse. Evil was trampled today as Aslan roared! #Restore2022

— Katie Roberts (@katieinthelight) May 21, 2022
Others shared how Restore 2022 had helped them rebuild their connection to the church.
"I just spent the last two full days inside a church singing, talking, smiling, even laughing," wrote Chellee Taylor. "A year ago, just approaching a church caused me to cry. God is certainly Restoring what the enemy meant for evil. He's not done."
I just spent the last two full days inside a church singing, talking, smiling, even laughing.
A year ago, just approaching a church made caused me to cry.
God is certainly Restoring what the enemy meant for evil. He's not done. #Restore2022

— Chellee Taylor (@InHisgrip) May 21, 2022
One man, Peter Taylor, wrote that worshiping in a room with "broken people seeking Jesus & healing . . . this is real church."
Standing in worship in a room truly filled w/ broken people seeking Jesus & healing I was struck w/ the reality that this is real church. #restore2022

— Peter Taylor (@Thankful4Her) May 21, 2022
The event at Judson University in Elgin, Illinois, gathered about 275 people. It was sponsored by Judson, GRACIA, y El Informe Roys, though conference founder Julie Roys Bajó from leading the event due to controversy over a story in her 2017 book, Redimiendo el alma femenina.
Finding her voice
Thompson holds a master's degree in child advocacy and policy. She answered several questions Prior posed about clergy malfeasance and how Christians can respond. She also answered a question many abuse victims in the church face: "What do you do when people lie about you?"
"I want you to consider looking at  . . . how did Christ answer his accusers?" Thompson said. ". . . If Christ be our model, if he be our king, if he be even a moral teacher that we think is worthy of following, then his example has to mean something. It is absolutely pointless in the face of a tsunami of falsehood to do anything but just quietly speak the truth. There is something . . . to bearing the cross and scorning its shame that's stabilizing, believe it or not."
But Thompson didn't mince words when addressing perpetrators in the church. Like all forms of abuse, clergy abuse obliterates a victim's agency and breaches their trust, Thompson said. But clergy abuse—whether it be financial, sexual, or spiritual—is especially devastating because it also "conflates abuse with Christ or abuse with God."
"When you're harmed in the name of hope, then there's no hope indeed," Thompson lamented.
Thompson also described how survivors perceive various avenues to justice as hopeless. Church boards may dismiss allegations, she noted. Sometimes criminal charges aren't possible. Legal filings are expensive, and going to news media can make a victim feel exposed.
Divine justice, she said, is still an option. But it may not look like what one expects.
"If you're not going to get justice" in other ways, said Thompson, "you better become it. That alone is a just outcome."
Thompson also said mercy plays a part in addressing abuse. But "it looks nothing like welcoming an offender back into the fold so he can destroy more sheep."
She added that mercy requires refusing the "tactics of oppression," like dehumanizing an enemy. She also urged advocates to let survivors develop agency as they pursue healing and justice.
"Advocacy means helping somebody else to find their voice, not speaking for them," Thompson said. "So, there are some advocates—self proclaimed, untrained—that need to drink a cup of 'Shut the (pause) up,' because it's not theirs to say, okay?
"When you advocate, you lend your power to somebody else. You don't stand in power in front of them . . . To do other than that is to make them less human and an object of your action—and to make them a non-dialogical, inactive passive individual. And guess what also does that? Abuse."
'He was brushed aside'
Psychologist and trauma expert Diane Langberg, widely considered the matriarch of the survivor community, addressed the extremely difficult question: Where is God when there's abuse?
"I can't answer the questions that you have," Langberg acknowledged. "I don't know the answers. I don't know why God allows abuse. He hasn't told me. Believe me, I've asked him."
But in the half-century she's been working with trauma victims, she said she has seen God's character and His identification with victims.
"Whatever you've had done to you, however you've been treated or trashed, He goes before he has gone before," she said. ". . . I have over 50 years seen His work, not mine—His. And I have learned something of his character. None of us has gone somewhere where he has not already been. . . . None of us can find darkness. Where he has not visited. There is no darkness that does not also hold the treasure of him. He is the treasure in the darkness."
Langberg added that on the cross, Jesus received no answer when he felt forsaken and cried out to the Father.
"Jesus has borne the full weight of the great silence of God," Langberg said.
She also reminded those in the room that they were loved and treasured by God. "No abuse can make that untrue," she said.
"Every person listening to me is an object of his loving but relentless pursuit. You, each of you without exception, are of great value."
Rebuilding a shattered faith
Dr. Lina Abujamra, a pediatric emergency physician and founder of Living with Power Ministries, spoke about recovering from spiritual abuse.
"I'm not sure that recovery is the right word," she said. "Perhaps transformation is more like it. Today I am not the same person I used to be."
She described that recovery—or transformation—as a process of rebuilding one's faith. She said it takes courage, and those who are hurting sometimes decide it's easier to be ambivalent about faith after trauma.
"It's easier to move away," Abujamra said. "I can understand why deconstruction has become the language of the wounded. Sometimes it hurts too much to try to heal."
But, she added, "it takes a Savior to rebuild one's soul from the ground up."
Abujamra described the American church as "broken."
"But it's only when the American church becomes broken enough and desperate enough for healing that it'll finally be ready for reconstruction," she added.
The importance of institutional acknowledgement
Researcher and advocate wade mullen encouraged trauma survivors and church leaders to discover the healing power of truth.
"The experience of being listened to can be a powerful agent of healing," he said. It represents validation, he explained, and that's basically what church trauma survivors are asking for.
But because validation matters so much, its opposite—betrayal by an institution sheltering an abuser—is "as harmful, if not more harmful," than the individual's abuse itself.
Mullen's doctoral dissertation focused on how evangelical institutions manage their image in crisis. In his book "Something's Not Right" and in his presentation Saturday, he used the acronym DARVO (Deny, Attack, Reverse Victim and Offender) to explain how organizations manipulate people's impressions to avoid accountability.
In contrast, he said, a church should acknowledge harm. Churchgoers who see a church apologize can use a "SCORE" card to assess whether the apology is healing.
SCORE, he said, stands for surrendering to the need for apology; confessing the wrong; owning the institutional role in the wrong or in failing to prevent it; recognizing the harm that came out of that wrong; and showing empathy toward victims.
Bringing 'tov' to church
Before presenting his talk on creating "tov" (the Hebrew word for "good") cultures, New Testament scholar Scot McKnight asked the audience to applaud for "the courageous women and men who have told churches the truth."
He then followed with words of affirmation that were tweeted by several attendees: "We believe you. We believed you and we still believe you. You have told the truth at great risk to yourself . . ."
McKnight then talked about the need for "tov" pastors and church members  in our churches because those who are good can discern problems.
"When something's not right, they recognize it." McKnight said. "Those are the people that need to be on your elder board and deacons boards at churches."
He said "tov" cultures "tell the truth. They're not brutal but they're unafraid of telling the truth."
Modern church, though, is "inebriated with celebrities," he said. He called that "intoxication" toxic.
"The church has one celebrity. His name is Jesus," he said, drawing applause. "Everybody else is called a servant."
McKnight described three ways someone in a church can bring about goodness. The first was to transform a church culture, but he said very few are in a position to do that. Otherwise, people can create "pockets of tov" within a church despite unsupportive leadership. Or they can choose to leave a toxic church behind.
He also listed seven practices that can transform a church. Sharing power with others—or even surrendering it entirely—was the first practice.
"Giving it away to empower other people is the ultimate form of Christian use of power," McKnight said.
The other practices were emphasizing character; being honest; building a coalition of others pursuing goodness; being an example of it; trusting God to stir up others to pursue goodness; and taking one step at a time, or finding a weakness and working on that.
Worship leader Josh Caterer returned at the end of the conference to lead attendees in singing "It Is Well," their voices swelling as they sang the final echoes. Then communion was served.
And that was the moment one weary and wounded Christian felt the whispers of the Word made flesh.
"I've had a lot of emotion this weekend at #Restore2022," Jason Kanz wrote, "but it was communion that brought tears."
I've had a lot of emotion this weekend at #Restore2022, but it was communion that brought tears.

— Jason Kanz🐝📚🧠 (@dockanz) May 21, 2022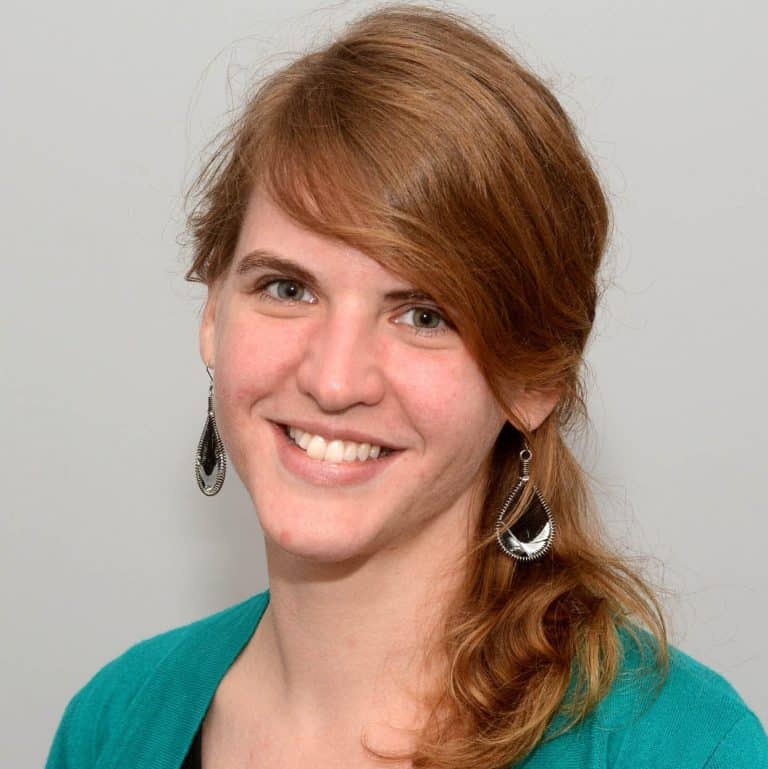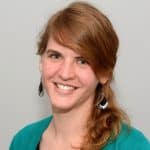 Sarah Einselen es una escritora y editora premiada que vive en Texas, EEUU.