A new Christmas special of "The Chosen" will hit theaters on Dec. 1, delighting millions of fans eagerly awaiting the show's third season.
The special will tell the story of Jesus' birth through the eyes of Mary and Joseph and will also feature performances by Christian artists Phil Wickham, Maverick City Music, For King & Country, and others.
"The Chosen" is a television series about the life of Jesus and his disciples, which has become a global phenomenon. Since its release in 2019, the series has garnered more than 300 million views in over 190 countries.
Though "The Chosen" is available free through The Chosen app, "Christmas With the Chosen: The Messengers" is a direct-to-theaters episode that will have a 10-day run. After that, the special will be available to stream on The Chosen app. 
The Christmas special was shot entirely in secret and marks the first time the crowdfunded show will be seen in cinemas.
Give a gift of any amount to The Roys Report this month, and you will receive "In the House of Friends: Understanding and Healing from Spiritual Abuse in Christian Churches" by Kenneth Garrett. To donate, haga clic aquí.

The special had $1.5 million in sales in the first 12 hours, shattering Fathom Events presale records and prompting the distributor to add more than 450 additional viewing locations to help meet demand.
Interestingly, the wildly popular series got its start at Christmastime.
According to director and creator, Dallas Jenkins, the series was based on a short film he produced for a Christmas Eve service at Capilla de la Biblia de la cosecha before resigning in 2017 from the church's Executive Leadership Team.
Inicialmente, Harvest was involved in fundraising for the project. However, Jenkins told the Chicago Sun-Times last year that when launching the TV series, he wanted to avoid fundraising "mistakes" that were made at the church.
So, instead of seeking donors, The Chosen LLC sought investors thorough crowdfunding. The company also filed with the SEC, so transactions would be regulated and transparent. 
The crowdfunding, investor model has proved so successful that season 3, which is set to begin filming in March, has a budget of $18 million—up from the $12 million for season 2, according to El periodico de Wall Street.
Recently, reporter Kathryn Post spoke with Jenkins about "Christmas with the Chosen" and his hopes for both the special and the TV series. Her interview below has been edited for length and clarity.
Kathryn Post's Interview with Dallas Jenkins
What are you hoping to accomplish by showing "The Chosen" on the big screen?
We thought it could be an interesting way to gather "Chosen" fans together and could potentially generate income before we bring it out as livestream free on the app. All the pay-it-forward money goes toward future seasons. We're hoping to communicate a fresh perspective on the birth of Christ that we haven't seen before. By doing it in theaters, we're really hoping people have an opportunity to gather for Christmas when they haven't been able to for a long time. Perhaps watching "The Chosen" together and experiencing the message together will be even more inspiring, joyful, and impactful.
"The Chosen" has certainly had success in terms of numbers. What about the spiritual impact of the show?
I think the single most impactful thing for me has been what we hear every day, and that's that "The Chosen" is drawing people to Christ in a way they haven't been drawn before. It's making them love the Bible, prayer, and Jesus more. It's not a replacement for Scripture or for a relationship with Christ. It is drawing viewers more passionately into those things. God is clearly doing something transcendent that's much bigger and better than I'm capable of.
What do we know about the audience — do they tend to be predominantly Christian?
The viewers as of this moment are mostly Christian, although over half of our cast and crew are agnostic or not of a particular faith background. And we're hearing every day from thousands of people who are agnostic, atheist or coming at it from another perspective who are just watching it as a normal show. Within the Christian tradition, I would say it's primarily evangelical but it's also exploding right now among Catholic and LDS faiths.
Why collaborate with Christian musicians to help tell the Christmas story?
For us, it's an opportunity to take you one step further after you watch the show. The show isn't the end game, the show will hopefully make you love and know Jesus more. But what's your response to that? Well, your response to that, hopefully, is to worship. And all these great Christmas songs will hopefully pour out of you after you experience the Nativity story in a new and fresh way. And so it's just part of our whole mission, to get people together who are great artists and can celebrate the life of Jesus.
What's the significance behind the title "The Messengers"?
In this brand-new episode, Mary and Joseph are talking about the visits they got from angels. Back then, they referred to angels as messengers. Along with all the musicians doing this special and all the songs they are singing, one of the key messages of the whole special is, we are the messengers now. It's on us to deliver the same news the angels delivered to the shepherds.
How does working with folks from a range of religious backgrounds influence the show's content?
We have a Catholic priest, messianic Jewish rabbi, and an evangelical scholar who read the scripts and give feedback and raise any potential red flags we might unintentionally stumble across. I'm an evangelical, and the show comes from an evangelical perspective. There will be things on which we might disagree with different faith traditions. But because we're so focused on Jesus, and the gospels themselves, we've found most faith traditions actually agree on the stories of Jesus. We've seen the show become a remarkable place where people of different faith traditions are unified by the stories.
How have these different faith perspectives shaped the telling of the Christmas story in this special?
When I discussed this episode with Father David Guffey, who consults with us, he said there are segments of the Catholic Church who believe Mary had no pain in childbirth, although it's not official Catholic doctrine. That's something on which I would disagree. So I portray Mary as having pain in childbirth and I portray her having a lot of fear as she's approaching the birth. We make it a normal birth that a teenager and a young man would be experiencing by themselves in a stable. We now know, going into it, there will be a relatively small, but measurable, part of our audience that is going to be upset by that.
Why might this Christmas special be especially needed now?
I think there are people who are really desperate for hope, for a reminder of the fact that some of the struggles and divisions we face today were faced 2,000 years ago. That's what Jesus came into.
We have a moment in the episode where Joseph scoops up a pile of manure to make room for Mary to give birth. That contrast between the raw humanity of his arrival, and the joyous Christmas songs like "Joy to the World," is the essence of the Christian faith. And it's a message that, right now, amid so much division, is essential. We need to remember the birth of Christ transcends everything else we're dealing with. Jesus didn't come and change all the struggles people were having; he immersed himself in them.
This interview was originally published by Religion News Service and adapted for The Roys Report.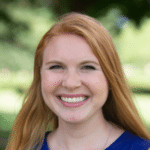 Kathryn Post es una escritora que vive en Washington DC. Se graduó de Calvin College y es asistente editorial de la revista Sojourners.