Vandals defaced a California church hosting a New Year's Eve event by controversial worship leader Sean Feucht with messages like "F*** Sean Feucht," "Christofascists not Welcome," "Separate Church & State," and "Bigots not welcome." Even so, Feucht went through with the "Let Us Worship" event, saying he wouldn't allow "bigotry" and "hatred" to stop him.
"We've been persecuted—all kinds of crazy stuff has been said," Feucht tuiteó on Saturday. "The church has been vandalized. But tonight you're going to see a resilient church." 
Feucht also posted photos of the explicit graffiti painted on the property of the host site—City View Church in San Diego.
"The police are investigating it as a hate crime," Feucht wrote. He added in a declaración: "This is a chance for the church of California to take a stand to rise up in unity and to say, 'We're not going to let persecution, bigotry, hatred, vandalism, stop us from worshiping.'"
Give a gift of $50 or more to The Roys Report this month, and you will receive a copy of "The Kingdom, the Power, and the Glory: American Evangelicals in an Age of Extremism" by Tim Alberta. To donate, haga clic aquí.
Feucht, a former Republican Congressional candidate and vocal supporter of former president Donald Trump, has become known for public worship events that blend charismatic-style praise with conservative politics.
Despite the pushback, City View Church went ahead with the New Year's Eve celebration service. The event attracted hundreds of people, according to photos and videos shared online.
Feucht al corriente on Instagram: "Worship & Dancing into the NEW YEAR!!!! Nothing is going to stop our praise!!!!! Happy New Year from San Diego!"
In another video he posted, Feucht plays a cover of "Three Little Birds (Every Little Thing Is Gonna Be Alright)" by Bob Marley. "This is the most lit New Year's party y'all have ever been to—come on, sing it out!" he tells the crowd. 
A representative of the San Diego Police Department responded to El Informe Roys's inquiry about alleged vandalism of City View Church. The spokesperson confirmed that SDPD responded and the incident "is still being actively investigated by our Eastern Division detectives" as of Tuesday at noon. 
Employing worship as activism
A worship leader long affiliated with Iglesia de Betel in Redding, Feucht launched the "Let Us Worship" movement in 2020 to protest COVID-related restrictions on public gatherings.
Questions arose after clashes occurred at an August 2021 "Let Us Worship" gathering in Portland, Oregon. Members of the worship event security team, whom Feucht praised on Instagram, were found to have ties with extremist group Proud Boys, including involvement in the Jan. 6 Capitol riots. 
At the time of the controversial worship events, Feucht was running as a Republican candidate to represent the 3rd Congressional District of California. He finished third in the primary election on March 3, 2020, with 13.5% of the vote.
Last year, Feucht led worship at events in support of at least four Republican candidates. Two of the candidates—U.S. Senate candidate Doug Mastriano of Pennsylvania and Arizona gubernatorial candidate Kari Lake—lost to their opponents. The other two—U.S. House Reps. Doug Lamborn and Lauren Boebert of Colorado—retained their seats.
Recently, Feucht has appeared at several "Awake America" events, which have featured various Christian nationalist and conspiracy theory figures.
On November 5, at one of these events in Branson, Missouri, Feucht asked people to "strike the ground" to symbolize victory for Republican candidates. It's an apparent reference to 2 Kings 13, when the prophet Elisha instructed a ruler to take a similar action.
At Michael Flynn and Eric Trump's 'Reawaken America' event, they struck the ground with imaginary arrows 7 times to call upon God to bring victory to the Republican Party in the midterms. pic.twitter.com/q7r7rswnuE

— Ron Filipkowski (@RonFilipkowski) November 6, 2022
Several Christian voices online have criticized Feucht's blending of faith and politics. West Virginia pastor Joel Rainey, who retweeted the video clip of Feucht from the Branson event, escribió: "This is NOT Christian worship. Much more like paying tribute to Ba'al."
Left-leaning faith-based activist account A9 Collective has called out Feucht for receiving COVID-related relief funds and recent questionable ministry projects. When tweeting about the San Diego church vandalism, A9 llamado it "public accountability via art."
Asked in an entrevista about his politically-tinged ministry approach, Feucht was unapologetic.
"The Church needs to wake up!" he said. "Christ calls us to be salt and light. He wants us to [put] His Love and truth to every facet of our life—not just our families and church, but schools, work, and politics too!"
This article has been updated with a response from the San Diego Police Department and to accurately state where Pastor Rainey is based.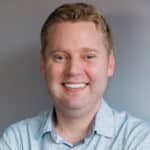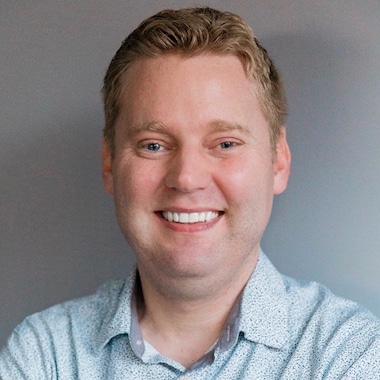 Periodista independiente Josh Shepherd escribe sobre fe, cultura y políticas públicas para varios medios puntos de venta Él y su esposa viven en el área de Washington, DC con sus dos hijos.