Mark DeMoss, a man described by Christianity Today as "Evangelicalism's PR Guru" and a former Liberty University trustee, is apparently spending time with two men sorely in need of PR help—disgraced pastors, James MacDonald and Mark Driscoll.
Earlier today, James MacDonald's wife, Kathy MacDonald, posted a picture on Instagram of herself and her husband, Mark and Grace Driscoll, and Mark DeMoss and his wife. The post included the caption: "Dinner out with friends."
After I posted the picture on Twitter, someone asked if the third man in the picture was radio host and author, Eric Metaxes. Becki Falwell, wife of former Liberty University president, Jerry Falwell, responded that the man in the photo is Mark DeMoss.
It's Mark DeMoss in the picture not Eric Metaxas

— becki falwell (@beckifalwell) November 2, 2021
The Roys Report reached out to DeMoss for confirmation and an explanation for why he was with James MacDonald and Mark Driscoll, but DeMoss did not respond.
However, Carson Weitnauer, a former director at Ravi Zacharias International Ministries (RZIM), which previously used DeMoss' services, confirmed to The Roys Report that the third man in the photo is DeMoss.
Give a gift of $25 or more to The Roys Report this month, and you will receive a copy of "I Can't Hear God Anymore: Life in A Dallas Cult" by Wendy Duncan. To donate, click here.

DeMoss, who's helped Christian organizations mitigate some of the biggest scandals in evangelicalism and was named by Newsmax as one of the "100 Most Influential Evangelicals in America," officially retired in 2019.
However, that same year, DeMoss and his wife, April DeMoss, started a new company, called DeMoss Partners Inc., and Mark DeMoss has continued to offer his public relations services. The business address listed with the state of Georgia for DeMoss Partners is an 11,442-square-foot home with an inground pool, estimated to be worth nearly $2.5 million.
In 2020, Cedarville University hired DeMoss when its president, Thomas White, was embroiled in a scandal involving White's hiring of a known sexual predator as a professor and special advisor to the president.
Prior to retiring, DeMoss, in his own words, occupied "a front-row seat for so much of evangelical history" and was "privy to much of the underbelly of evangelicalism."
This included helping RZIM respond to "sexting allegations" and allegations of credentials fraud in 2017. Though RZIM denied the allegations, exposés by The Roys Report, and an independent investigation commissioned by RZIM, later confirmed that Zacharias sexually abused numerous women. These included Lori Anne Thompson, whose allegations of abuse surfaced in 2017.
According to Weitnauer, DeMoss's good reputation caused many to believe Zacharias was innocent.
"Mark was a highly respected and influential consultant at RZIM, and his credibility was leveraged to build trust in Ravi's false story about Lori Anne Thompson," Weitnauer said.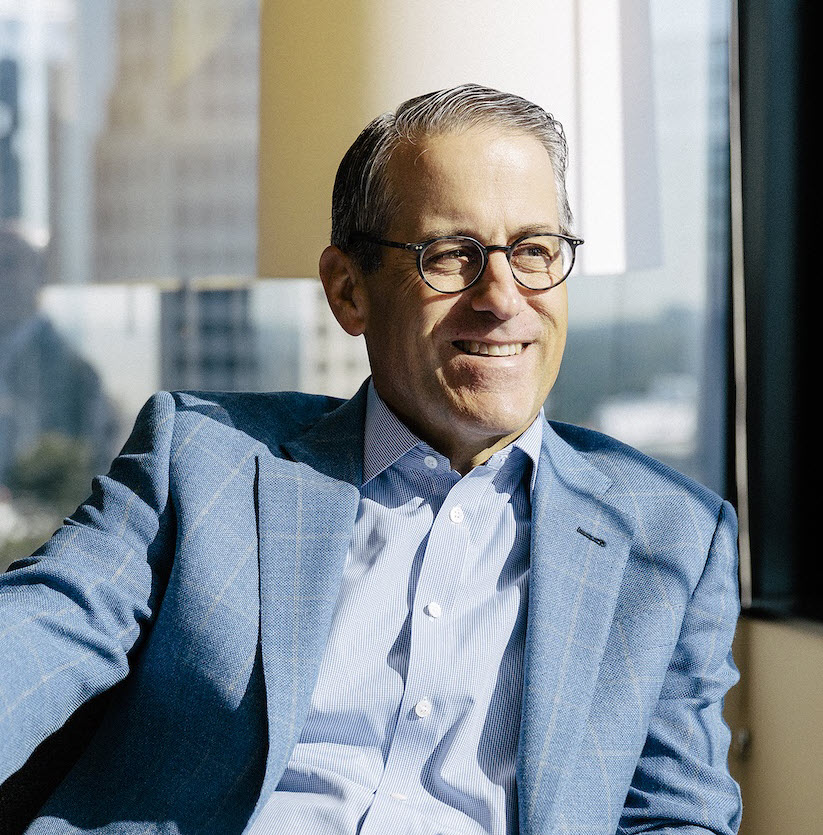 DeMoss also was employed by Willow Creek Community Church in 2018, when the church was denying allegations that Bill Hybels sexually abused numerous female church employees. In 2019, an independent council concluded that the women's claims of "sexually inappropriate" conduct by Hybels were credible.
Mars Hill Church hired DeMoss in 2014, when allegations of Mark Driscoll's bullying, plagiarism, and unethical promotion of his book were making headlines. Driscoll eventually was disqualified from ministry by Mars Hill's elders. But instead of submitting to their restoration plan, Driscoll moved to Scottsdale, Arizona, and started The Trinity Church.
In July, the former Mars Hill elders published a letter, calling Driscoll "unfit for serving the church" as a pastor. In May, The Roys Report published reports by former Trinity Church members, accusing Driscoll of bullying, spiritual abuse, and cult-like activity, like surveilling members 24/7.
The Roys Report also published two podcasts with the former head of security at Trinity Church and a former security team member. Both told stories of pastoral entitlement, bullying, and paranoia by Driscoll.
Similarly, James MacDonald has been disqualified from ministry by his former elders at Harvest Bible Chapel for displaying arrogant, violent, greedy, and domineering behavior. A financial review commissioned by Harvest also found MacDonald had misused millions in church funds "for improper financial benefit."
MacDonald also reportedly produced a crude and graphic video mocking DeMoss's sister, Nancy DeMoss Wolgemuth, author and founder of Revive Our Hearts. The video is described in a letter submitted to the elders at Harvest Bible Chapel by Dean Butters, former Harvest executive director of business operations.
The Roys Report reached out to MacDonald and Driscoll, asking about the nature of their relationship with DeMoss, but neither immediately responded.
UPDATE: After this piece published, James MacDonald responded in a text that Mark DeMoss "has been a personal friend of mine for 20+ years and was on the board of witw (Walk in the Word) for 10 years—I have never been a client of his and am still not."
This article has been updated to include information about DeMoss's new company and home.