In an exclusive interview with The Roys Report (TRR), a rape victim and plaintiff in a highly publicized class-action lawsuit against Liberty University says the university retraumatized and "insulted" her and other Jane Does in recent mediation.
The class-action lawsuit was filed last July and initially involved 12 Jane Does who alleged that Liberty had created an unsafe environment that enabled on-campus rapes. Within months, 10 other Jane Does joined the lawsuit.
According to the Does' attorney, Jack Larkin, 20 of the Does settled with Liberty in mediation at the end of April, but two of the Does refused to settle. Larkin said the terms of mediation don't allow him to disclose settlement amounts.
One of those who refused to settle is Sarah Mays, who spoke exclusively with TRR and requested we use her real name.
Mays, who was called "Shannon" in previous reports describing her horrific gang rape, was Jane Doe 15 in the lawsuit. According to Mays, she suffered extensive emotional and mental trauma because of the way Liberty mishandled her rape case.
Give a gift of $30 or more to The Roys Report this month, and you will receive a copy of "The Ballot and the Bible" by Kaitlyn Schiess. To donate, click here.
Mays told TRR she was hoping for a seven-figure settlement. Larkin agreed, arguing Liberty's mishandling was among the worst kinds of Title IX transgressions—"deliberate indifference" and "negligence," creating a culture where women were preyed on.
An outside expert in Title IX litigation who spoke with TRR, attorney Felice Duffy, said she believed a settlement in a case like Mays's would garner a settlement in the hundreds of thousands of dollars.
Liberty's first offer to Mays was $5,000, Mays said, and Liberty's final offer was $35,000.
TRR reached out repeatedly to Liberty University for comment on this story, but Liberty did not respond.
Mays said she was insulted by the offer.
She added that even though other Does settled with Liberty, "Every Jane Doe that I've spoken with was insulted with these numbers. I don't know why (Liberty) even wasted our time."
In addition, Mays said Liberty made her wait all day in suspense for their lowball offer. She added that Liberty also accused her of lying during mediation, retraumatizing her and treating her just like school officials who mishandled her case 20 years ago.
Mays, a small business owner, is speaking up for the first time using her real name. She chose to do so because "if I don't stand up—and everybody else doesn't stand up—it's never going to change anything," she said.
Already, Mays said she feels more empowered because she knows hers isn't the only sexual assault that Liberty is accused of mishandling.
"If anything, this has definitely given me a voice, which is something I've never really had before," she said.
But others connected to Liberty need to hold the institution accountable too, she said—not just the Jane Does who say they were directly harmed.
A horrific gang rape
Mays described her rape and what followed in an episode of Gangster Capitalism late last year. On the podcast, she recounted being gang raped in 2001 by five men in a shopping mall parking lot in Lynchburg. She was a Liberty student at the time.
Mays said her father encouraged her to go to police after she found out she was pregnant, and her attacker began stalking her on campus. She went to both Liberty's campus police and to the Lynchburg Police Department, according to previous reports.
The response from both law enforcement agencies was so bad, she told Gangster Capitalism last year, "I felt like I got raped by Liberty University and then I felt like I got raped by the city of Lynchburg."
Mays sustained extensive mental and emotional trauma in the wake of the gang rape, she said.
"I mean, I was 18," she told TRR this week. "I had just been raped. And I was being chased on campus, with someone with a knife, and I was pregnant."
And when she finally sought help from university officials and law enforcement, "I was completely stabbed in the back," she said.
Although she did go on to graduate, Mays said her future at Liberty was threatened—both her good academic standing and her scholarship.
Liberty officials told her at the time that she could be found to have violated the student code of conduct, the "Liberty Way," which prohibits sex or pregnancy outside of marriage.
However, Mays said on Gangster Capitalism that a Liberty dean told her she could enter a residential program for unmarried pregnant women called the Liberty Godparent Home.
The dean "told me that if I went through the Liberty Godparent Home and gave my baby up, that I would receive a four year scholarship to Liberty," she said on the podcast. The suggestion "completely shredded" her, she told the podcast.
Mays told TRR she refused the offer and kept the baby.
'Insulted' by settlement offer
She and the other plaintiffs allege in the lawsuit that Liberty habitually weaponized the "Liberty Way" against sexual assault victims. The suit also says Liberty created a campus environment "enabling on-campus rapes."
Mays said she joined the lawsuit last fall. "I figured, well, maybe Liberty is really trying to make things right," she said.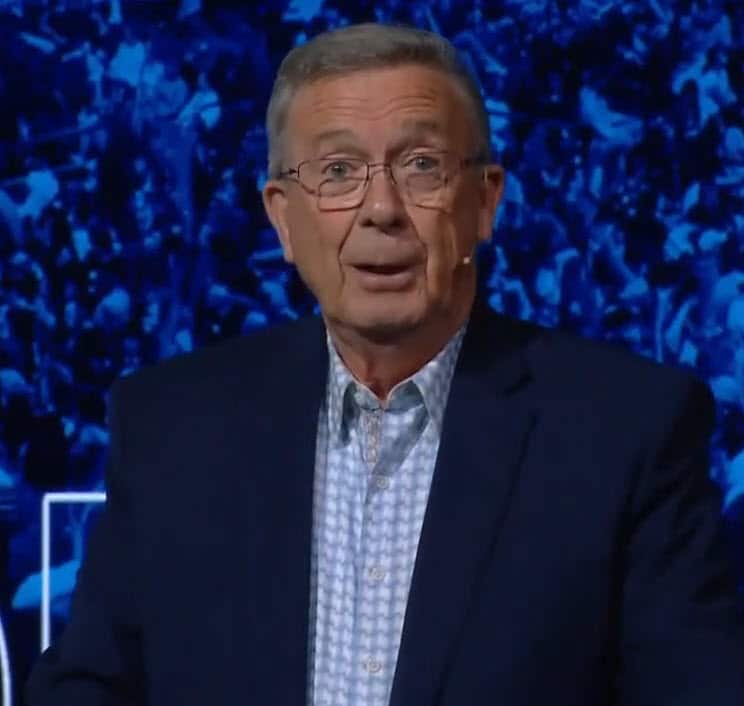 Last November, Liberty University President Jerry Prevo addressed the Jane Doe lawsuit and pledged to "clean up" anything that "needs to be cleaned up."
Similarly, Jonathan Falwell, campus pastor and son of Liberty founder Jerry Falwell, Sr., said of Prevo and the board: "They are 100% committed of doing the right thing—not for PR, but because it's the biblical and godly thing to do."
Mays says she no longer believes Liberty had any intentions of doing the right thing.
Mays explained she was led to think Liberty would settle without considering the Virginia statute of limitations for civil claims. Her case and most of the others are too old to win in court, she added.
Last November, Liberty's board of trustees authorized steps "to make things right with the Jane Doe Title IX plaintiffs, regardless of how long it has been," a Liberty press release stated.
But Liberty's memo going into mediation "was all about the statute of limitations," Mays said—a reminder that unless they settled out of court, most of the plaintiffs would get nothing.
Mays told TRR she feels the parties made headway in making Liberty's policies better for future survivors of sex assault, though she couldn't discuss specifics.
But she also felt that Liberty's monetary offers didn't show the university really wanted to change.
Mays initially sought $10 million, she told TRR. She believes that based on the reports she filed with Liberty campus police, her case would merit a settlement amount between $2 million and $5 million without taking into account the statute of limitations.
She traveled more than half a day's drive at her own expense to attend the negotiations and then recount her gang rape and what happened afterward to the mediator.
She said the university's legal team spent three hours considering her claims and she had little time to respond when they made an offer.
"When I was called in, I was told they did not think I was credible, and their offer was $5,000," Mays told TRR.
Liberty's offer argued that it did follow up appropriately on her report of sexual assault, Mays told TRR. She said officials claimed the institution did so by allowing her to remain enrolled after telling her she might have violated the student code of conduct.
"Saying, 'Oh, well, we followed up on those two reports because you didn't receive any punishment'—that's the problem," Mays said. "That is why they're being investigated right now, because they don't understand Title IX and their responsibility of what follow-up really is."
Mays said she felt that the institution "tried to make me out to be a liar"—just as she alleges Liberty officials did two decades ago.
"It shows you the culture has not changed," Mays told TRR. "The same exact tactic they used 20 years ago to silence me, they're using 20 years later."
Mays rejected two settlement offers and has refused to consider a final offer of $35,000, she said.
"I told my attorney . . . I'm not doing this with them," Mays said. "I'm not going to be insulted. I'm not going to be further victimized and traumatized by these people."
Breaching Title IX can be costly
Title IX of the Education Amendments Act of 1972 forbids discrimination on the basis of sex in educational settings. Sex offenses can be considered impermissible gender discrimination under the statute, the class-action lawsuit argues.
Liberty now faces two other lawsuits under Title IX. It is also under investigation by the U.S. Department of Education for possible mishandling of sexual assaults, ProPublica reported last week. That investigation is being conducted in relation to a separate statute, the Clery Act, which regulates how reports of sex offenses are disclosed.
In general, Larkin said that Title IX settlements depend greatly on the facts of an individual case. But up until a Supreme Court ruling in late April, five- and six-figure settlements were fairly common. More egregious cases could run into the millions.
The University of Colorado agreed to pay $2.5 million to one gang rape victim as part of a Title IX settlement in 2007, according to news reports. And just weeks ago, the University of Southern California settled a Title IX lawsuit that 710 women brought over sexual assault and harassment. It agreed to pay a total of more than $1.1 billion.
Larkin argued that Liberty's was among the worst kinds of Title IX transgressions—that it was deliberately indifferent to sexual assault victims and neglected to take steps that would prevent such crimes.
TRR also described the rape and stalking Mays endured to Felice Duffy, an attorney specializing in Title IX cases. Duffy is not involved in the Liberty lawsuit, but she said Mays' case sounded like it would merit a six-figure settlement.
Duffy noted that the University of Connecticut paid $1.3 million to settle a Title IX suit out of court in 2014. One student who was raped by a fellow athlete received $900,000 under that settlement.
In general, Duffy said settling out of court is basically a business decision for a university—how much they can pay to make a suit go away versus how much going to court would cost.
"That's going to be very expensive for a school to try a case like that," Duffy said of the Liberty lawsuit.
Duffy and Larkin also said the recent Supreme Court ruling could massively change how Title IX cases are settled.
The court decided April 28 that a plaintiff can't sue for emotional damage under anti-discrimination laws. The attorneys said it's unclear how that will affect Title IX lawsuits, but it could mean that courts won't let plaintiffs sue over emotional harm or related costs, like therapy.
To Mays, Liberty's settlement offer—and its insistence that it properly followed up on her police reports—showed Liberty wasn't serious about taking care of sexual assault victims.
"A big part for me was closure," Mays told TRR. "I felt like I was attacked all over again by them, and insulted. There was no way I was going to take any amount of money and just be like, 'Oh yeah, I was insulted, but I took the money.' . . . That doesn't settle what you did to me and no, that doesn't settle what you're doing to me now."
Following publication of this story, Liberty University provided the following statement to media.
Statement from Liberty University – May 12, 2022
Liberty U statement on settlement 05-12-22

This story has been updated with a statement from Liberty University.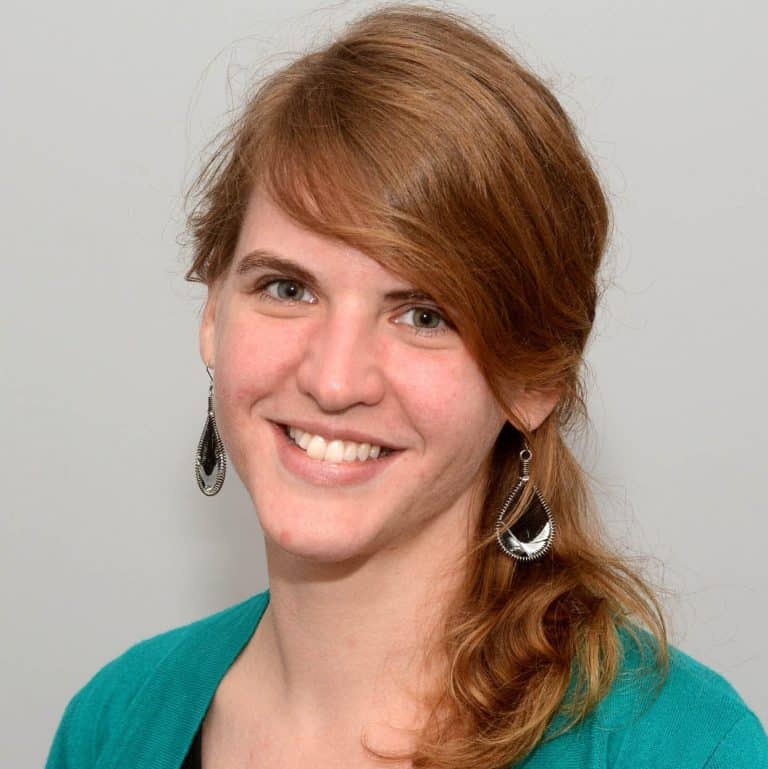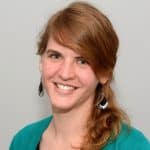 Sarah Einselen is an award-winning writer and editor based in Texas.