Four former employees of Midland Christian School in Texas and a current employee who says he was demoted from his assistant principal role filed a federal lawsuit today against the City of Midland and three police officers.
The "Midland Christian Five" — as the lawsuit characterizes the plaintiffs — "are five career educators who responded reasonably, appropriately, and with integrity to a locker room incident involving horseplay among members of Midland Christian School's high school baseball team," according to the civil petition filed in U.S. District Court in Midland.
"The Defendants are law enforcement authorities who — in a remarkable abuse of power — arrested these educators as retaliation for the educators asserting their Constitutional rights while complying with their professional duties and federal law," the lawsuit alleges. "To make these false arrests, the Defendants lied and omitted material facts about the Midland Christian Five's actions in sworn affidavits."
The Midland city attorney's office did not immediately respond to a request for comment. Midland Christian School declined to comment. 
Detectives accused the employees of failing to report a student's alleged sexual assault on campus in January, but a Texas grand jury declined to indict the educators in May due to the lack of evidence to take the case to trial.
Give a gift of $50 or more to The Roys Report this month, and you will receive our 2-Book Bundle of "Celebrities for Jesus" and "Redeeming Power." To donate, click here.
The lawsuit —  filed by former superintendent Jared Lee, former principal Dana Ellis, former assistant principal Matthew Counts, former athletic director Greg McClendon and former head baseball coach Barry Russell — accuses investigators for the Midland Police Department of carrying out a false, biased campaign, including the arrest of the plaintiffs on school grounds during the week in front of news cameras that the police arranged to be present. 
Four of those arrested never returned to work with the school, while the lawsuit says Counts was demoted. He is listed on the school's website as an assistant football coach for middle school athletics and a seventh- and eighth-grade history teacher.
​​The filing also accuses a detective of swearing to false information in an arrest warrant affidavit — most seriously that school administrators knew of a sexual assault and failed to report it, which was later found to be untrue.
The educators seek compensatory damages for their alleged "deprivation of liberty, reputational harm, public humiliation" and "for mental and emotional distress."
The plaintiffs' attorney, Rusty Hardin, said in a press release that it was one of the most egregious cases of irresponsible police action he had witnessed in decades of practicing law.
"What happened here is that Midland Police had tunnel vision," Hardin said in the release. "They heard a false, unreliable report from a parent based on schoolhouse gossip and went with it."
Hardin, a prominent lawyer in Houston, recently represented NFL quarterback Deshaun Watson and has defended several other famous clients such as televangelist Joel Osteen. 
The case is Jared Lee et al. v. City of Midland et al., No. 7:22-cv-185. This is a developing story. 
This article originally appeared at The Christian Chronicle.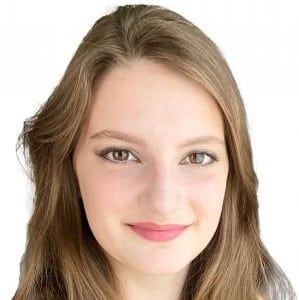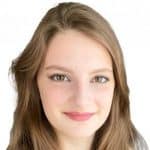 Audrey Jackson, a journalism graduate of Harding University in Searcy, Arkansas, is The Christian Chronicle's associate editor for print and digital.