Fired Oklahoma Christian University professor Michael O'Keefe has filed a lawsuit against his former employer, claiming breach of contract, libel, false light and intentional infliction of emotional distress.
O'Keefe, a graphic design professor who had worked at the university for 41 years, was dismissed March 7, 2022, in a meeting with Jeff McCormack, the university's chief academic officer, and Stephen Eck, legal counsel.
The firing gained national attention after O'Keefe claimed that his termination was because he had a gay speaker in his "Business of Branding" course.
Eck has been named separately as a defendant in the suit filed Dec. 21, 2022, in the district court of Oklahoma County. Scott Hale, who was a guest speaker in O'Keefe's class, is also a plaintiff in the matter.
The university, which is associated with the Churches of Christ denomination, responded Jan. 10 with a petition to dismiss Hale's portion of the suit and a motion to compel arbitration with O'Keefe.
Give a gift of $30 or more to The Roys Report this month, and you will receive a copy of "I Didn't Survive: Emerging Whole After Deception, Persecution, and Hidden Abuse" by Naghmeh Abedini Panahi. To donate, click here.
The university also has asserted that Eck was acting "within the course and scope of his employment" and that claims against him should be dismissed.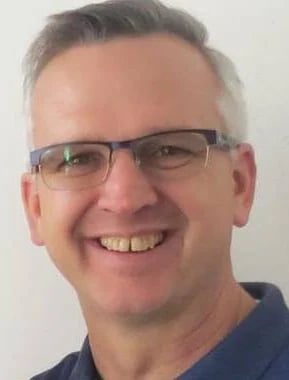 Annual contracts signed by Oklahoma Christian faculty, including tenured faculty such as O'Keefe, include a clause requiring arbitration to resolve any dispute, controversy or claimed breach of the contract. But O'Keefe's attorney, Kevin Jacobs of Dallas, told The Christian Chronicle they do not believe their suit falls under arbitration. Jacobs served as president of Oklahoma Christian for five years beginning in 1996.
"There is nothing arising out of contract on a defamatory," Jacobs said. "If there was a contract that provides for arbitration, then there's also a procedure that needed to be followed that wasn't — all the procedural safeguards for a tenured faculty member were not followed here."
Oklahoma Christian asserts that O'Keefe's termination stemmed from the content of Hale's presentation — and the professor's alleged subsequent effort to squelch student complaints. O'Keefe disputes those claims.
Further, the university's petition details an employment agreement signed by O'Keefe on March 13, 2018, and renewed in subsequent years that includes a requirement of binding arbitration at the request of either party to settle such a dispute, controversy or claimed breach.
In higher education, annual contracts are not common for faculty with tenure, which is an offer of lifetime employment earned after a period with an institution, traditionally seven years, and accomplishment of required expectations regarding teaching, research and service. But tenure has become controversial and been challenged by politicians, particularly in conservative states.
Much of O'Keefe and Hale's complaint centers on a March 16, 2022, email Eck sent to faculty and staff that stated in part, "The termination process was prompted by multiple complaints from eye witnesses or others aware of the inappropriate and graphic language of a sexual nature, and stories shared in O'Keefe's class" that included the guest speaker relating an incident about his "history of exposing his genitals to others and leading others to participate in a game he called 'truth or dick.'"
O'Keefe has said in the past that the story about the game described an incident when the speaker was about 10 years old. In addition, Jacobs disputes that a process took place.
The email further stated that "O'Keefe attempted to squelch students' reporting or complaining about the content by intimidating a student and dismissing rather than addressing the student concern" claiming that he had a "special relationship with the university leadership."
Hale is not named in the memo, which is a primary argument in the university's motion to dismiss that portion of the suit, because "he cannot reasonably be identified as a subject" of the email. Identification is a required element of defamation.
The motion also argues that an internal email is "intra-corporate communication," which under Oklahoma law does not meet the publication requirement that is a required element of a defamation claim.
Because Hale was not an employee of the university, he is not a part of the suit claiming breach of contract.
Jacobs declined to say what size damages are being sought, only that it would be "much, much more" than the $75,000 statutory pleading level named in the suit as a minimum. He said damages would be determined by a court or "if we wind up in front of an arbitrator by the arbitrator."
A university spokesperson shared a statement attributed to university leadership, stating, "While OC takes seriously any legal matter, we feel confident in our legal position. The University will not be deterred from our mission of delivering high quality Christian education."
This article was originally published by The Christian Chronicle.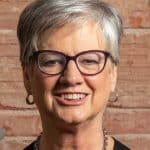 Cheryl Mann Bacon is a Christian Chronicle correspondent who served for 20 years as chair of the Department of Journalism and Mass Communication at Abilene Christian University.