One of the country's largest Southern Baptist churches is standing by its choice to have Paige Patterson fill its pulpit last weekend. That's despite continued scrutiny into how Patterson responded to reports of sexual abuse within the Southern Baptist Convention (SBC).
Patterson, a former president of the SBC and two Southern Baptist seminaries, delivered the sermon for the two morning services May 29 at First Baptist Church Dallas. His sermon came one week after the release of a lengthy and damning report that detailed how a few Southern Baptist leaders controlled the denomination's response to allegations of clergy sexual abuse.
On Friday, a Tennessee newspaper reported that a seminary Patterson led knowingly enrolled a registered sex offender. The offender was also on a secret list of abusers that SBC staff kept for over a decade until making it public last week.
Many in the congregation this past Sunday—in both services—gave Patterson a standing ovation as he approached the pulpit. But leading evangelical voices expressed outrage that Patterson was permitted to preach.
"I nearly went down there and protested," author and survivor advocate Mary DeMuth tweeted. DeMuth was an emcee at the recent Restore conference hosted by The Roys Report.
Give a gift of $30 or more to The Roys Report this month, and you will receive a copy of "The Lord Is My Courage" by K.J. Ramsey to donate, click here.
And Russell Moore, who left the SBC in part over its handling of sex abuse, said on Twitter that he was "thunderstruck" that Patterson would be speaking.
Hailing Patterson's legacy
Pastor Robert Jeffress introduced Patterson in both services at FBC Dallas. He noted Patterson and his wife Dorothy Patterson joined the church in 1975. The church's statement indicated that's when Patterson became an associate pastor at FBC Dallas and president of the church's Bible school, Criswell College.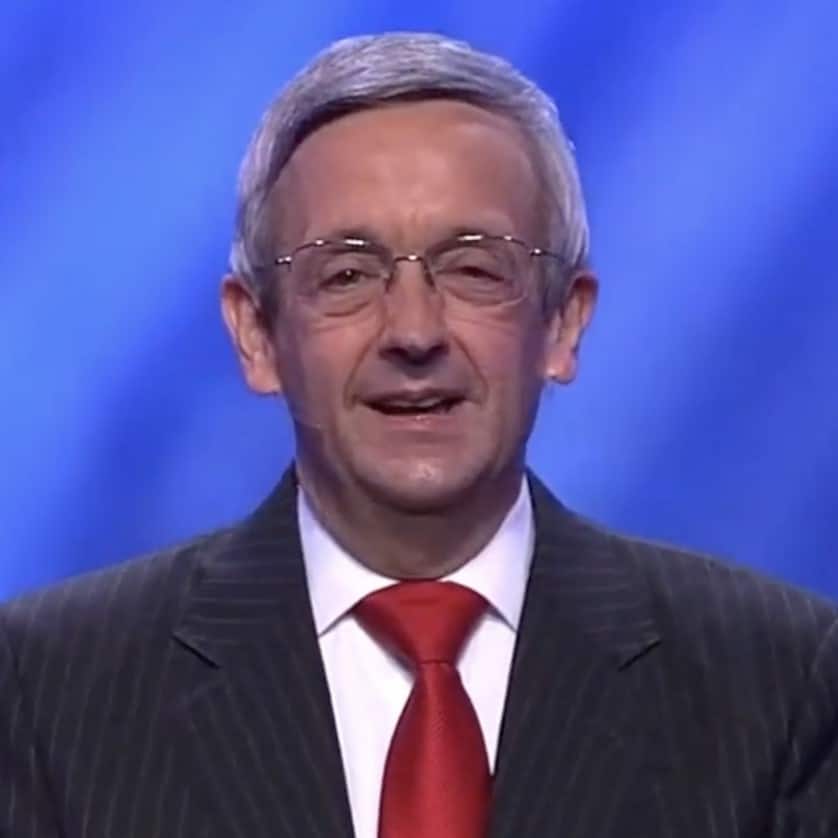 Patterson went on to become president of Southeastern Baptist Theological Seminary, Jeffress said, and then was president of Southwestern Baptist Theological Seminary in Fort Worth for 15 years.
Jeffress did not mention that the Southwestern Seminary board fired Patterson in 2018 for alleged mishandling of a rape report and misogynist statements. The seminary has also accused him of stealing confidential information and valuable artwork from the seminary.
"Dr. Patterson teaches our Presidents' Sunday school class," Jeffress continued." He is a noted theologian, writer, a gifted preacher of God's word."
Jeffress also praised Patterson's role in the "Conservative Resurgence" driving out Baptist leaders seen as denying inerrancy in the 1970s and 1980s.
"It was Dr. Paige Patterson who led the greatest turnaround in church history, in turning the largest Protestant denomination in the world, the Southern Baptist Convention, back to a firm unapologetic belief in this book as the Word of God," Jeffress claimed.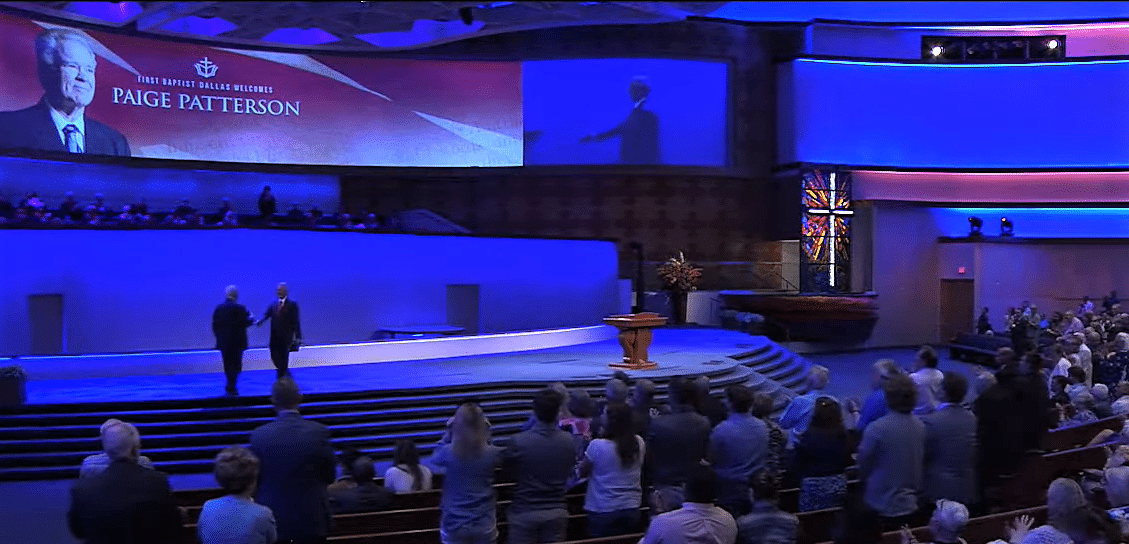 Jeffress had also lauded Patterson as "the Winston Churchill of the Southern Baptist Convention" almost exactly a year before, when Patterson previously filled the First Baptist Dallas pulpit.
A 'focus on liability,' not survivor care
In contrast, the report from Guidepost Solutions depicts Patterson in a negative light.
The Guidepost report states that a handful of SBC leaders responded to abuse survivors "with resistance, stonewalling, and even outright hostility."
The report doesn't explicitly name Patterson as one of those leaders. But it states Patterson was the only former SBC president to withhold access to his presidential papers for the investigation.
The investigative team received just two pages out of three boxes' worth of Patterson's papers held at the Southern Baptist Historical Library and Archives, according to the report.
Patterson was also one of three former SBC presidents who did not accept Guidepost's request for an interview, the report indicates.
However, Guidepost's investigative team reportedly received papers from another source that showed Patterson advised a pastor to implement sex abuse prevention education "not (as) a means to prevent child sexual abuse, but rather as a way to defend against lawsuits."
The Guidepost report cites that counsel as an example of a "focus on liability" that "has been a defining characteristic of the SBC."
According to the report, the focus on liability meant, "Survivors were always viewed through the lens of potential plaintiffs threatening lawsuits, rather than as individuals who had been harmed and were in need of care."
The report also notes that Patterson has been accused of having turned a blind eye to allegations that his protégé, Darrell Gilyard, was a serial sexual abuser. Gilyard was later convicted of molestation, then reportedly hired by a Florida church after his release.
The Roys Report asked a spokeswoman for First Baptist Dallas whether any discussion took place ahead of Patterson's sermon about whether he was an appropriate choice to fill the church's pulpit in light of the Guidepost findings.
The spokeswoman didn't answer that or other questions posed by TRR, but provided a statement about Patterson instead.
"Dr. Patterson was invited to preach about God calling his people to ministry months ago," part of the statement reads. "It is important to note that the report released this week regarding the Southern Baptist Convention does not accuse Dr. Patterson of assault or abuse of any kind."
Shortly after the Guidepost report's release, the SBC's top leaders made public a list of about 700 sexual abusers that had been kept by denominational staff for over a decade. About 400 on the list were tied to the SBC.
Southwestern Baptist Theological Seminary, where Patterson was president for about 15 years, announced this week that 14 people on the list had either studied or taught at Southwestern Seminary in the past.
No one on the list was a current student or employee, according to an open letter from the seminary.
But The Tennesseean reported Friday that Southwestern Seminary administrators knew one man was a registered sex offender when they decided to allow him to enroll.
That took place during Patterson's tenure at Southwestern. His attorney said Patterson wasn't involved in the decision, according to The Tennesseean.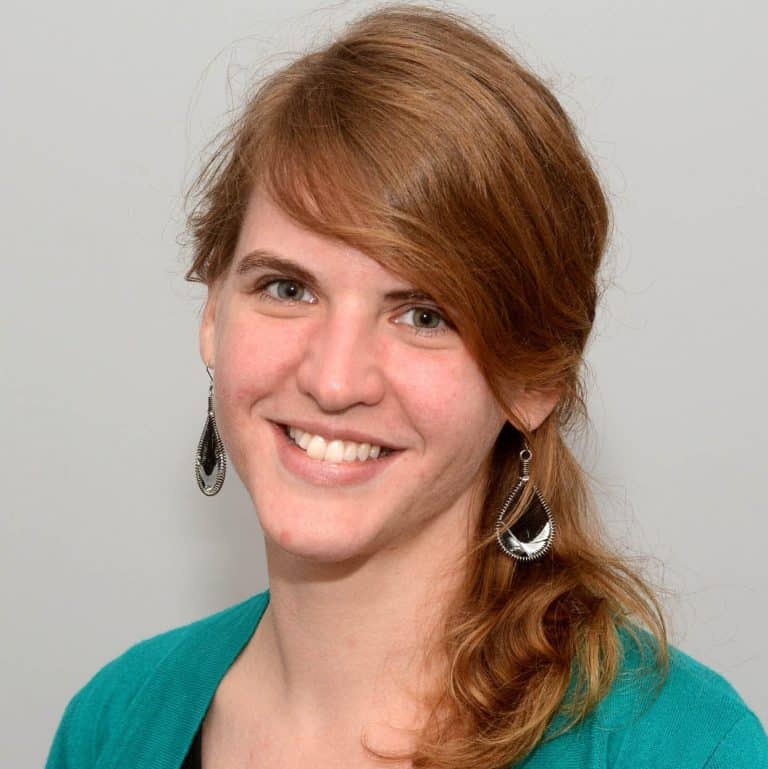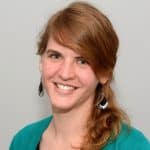 Sarah Einselen is an award-winning writer and editor based in Texas.