Faith-based relief groups are rushing to help victims of Hurricane Ian—an historic storm leaving billions in damage, millions without power, and a current death toll of 21, which is expected to climb.
Convoy of Hope, a Christian humanitarian relief group, stated Friday morning that their trucks loaded with supplies are "in Florida and working with local officials on the best place to set up PODs (points of distribution)."
In Fort Myers, one of the hardest hit areas, with more than 150,000 homes reportedly devastated, First Assembly of God is scheduled to be a distribution site starting Friday morning.
Pastor Russ Hurst told media that the church, located eight miles inland, had power restored as of Thursday, after suffering only minor damage.
"The church is located in the same power grid as a grocery store and a water station, so we are often one of the first areas to have power restored," he said.
Give a gift of $30 or more to The Roys Report this month, and you will receive a copy of "Wounded Faith," edited by Rev. Dr. Neil Damgaard. To donate, click here.
Hurst said some church members have confirmed they're okay but have lost homes, businesses, and vehicles. But some in the flood/surge zone have not responded, Hurst told AG News on Thursday.
Faith-based relief organization Samaritan's Purse also has multiple tractor-trailers stocked with equipment and relief supplies set to arrive today in Florida.
"The devastation in Florida is just heartbreaking. So many people have lost everything to Hurricane Ian, and they need our prayers," said Franklin Graham, president and CEO of Samaritan's Purse, in a Thursday statement.
"Samaritan's Purse has staff (and) disaster relief units on the ground, and we will need an army of volunteers as we prepare to begin working in the hard-hit Fort Myers area."
Two other prominent Christian relief groups, Churches of Christ Disaster Relief and the Southern Baptist Convention's Send Relief, reportedly have truckloads of supplies en route to southwestern Florida.
Flooding, high winds, storm surge … Aerial views show Hurricane Ian damage to Lee County, Florida. Ian made landfall in Southwest Florida on Sept. 28, 2022, as a Category 4 storm pic.twitter.com/qmPvh8mLWC

— The Palm Beach Post (@pbpost) September 29, 2022
To prevent fraud for potential donors and unnecessary duplication of effort, the National Voluntary Organizations Active in Disaster (National VOAD) is helping relief groups share information and resources. Their database lists "fully-vetted, experienced, and dedicated professionals who will get the most out of your generous donation," according to their website.
Relief expert Jamie Aten, co-director of the Humanitarian Disaster Institute at Wheaton College in Illinois, endorsed that approach. "The best way to help after Hurricane Ian is to give financially to established organizations responding to the disaster," he said in an interview.
The coalition's current Hurricane Ian update notes: "There is currently no need for donations outside of cash." They also provide links for those wanting to volunteer, stating: "Please do not self-deploy."
Surveying the devastation in his community, Pastor Hurst said his team is ready to "show the love of Christ" to those facing devastating needs, losses, and trauma.
"Even though it's hard to see now, I believe God works all things together for good — oftentimes, in a crisis like this, the church will be able to connect with people we never would have otherwise."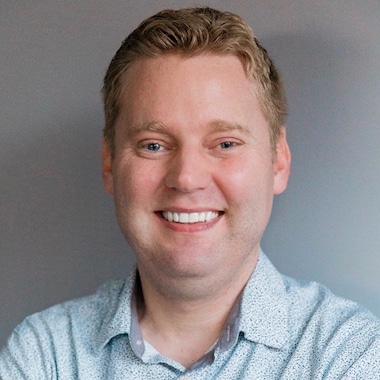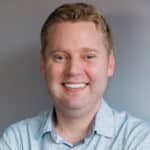 Freelance journalist Josh Shepherd writes on faith, culture, and public policy for several media outlets. He and his wife live in the Washington, D.C. area with their two children.