After several former employees of Preemptive Love Coalition accused co-founders Jeremy and Jessica Courtney of misleading donors and abusing staff, the board of directors of the international aid group has hired investigative firm Guidepost Solutions to look into the allegations.
Former communications director Ben Irwin accuses the couple of running the organization like a cult and having "abused, gaslit, threatened, and mistreated dozens of staff over the years," including himself.
Founded in 2008, Preemptive Love Coalition raises millions of dollars each year to assist people affected by violence and crises in the Mideast, Mexico and elsewhere.
The Texas-based relief organization isn't religiously affiliated, but the Courtneys are former missionaries and known to be Christians. They've been published in various religious outlets and have spoken alongside other well-known Christian leaders at Q Ideas.
Irwin also accused the Courtneys of misusing donor funds and building "an empire for themselves on the backs (and ideas) of others. . . ."
Give a gift of $25 or more to The Roys Report this month, and you will receive a copy of "I Can't Hear God Anymore: Life in A Dallas Cult" by Wendy Duncan. To donate, click here.

In a statement on Twitter, Irwin said he and 30 other former staffers wrote to the organization's board detailing the problems. The board acknowledged Friday in an open letter that it had received "serious complaints" from former employees involving "race, gender and power dynamics." That led the board to launch an investigation, its open letter stated.
However, Irwin alleged "the board is eager for you to *not* know there's one taking place," he wrote. "They also failed to put the Courtneys on full leave to allow the investigation to move forward unimpeded.
"Organizations like Preemptive Love need to do better," Irwin wrote, for their donors, employees and those they aid.
A spokesperson for Preemptive Love Coalition didn't immediately reply when The Roys Report reached out for comment.
Irwin wrote about the accusations in more detail on Medium, where he accused the Courtneys of governing by fear and abusing employees verbally and psychologically. He posted a number of supporting documents in a separate post.
"In many respects, I believe the Courtneys run Preemptive Love like a cult," Irwin wrote.
"They demand unquestioning loyalty and punish dissent, perceived or real. They act like people who will do anything to hold onto power."
Two other former employees, Audrey White and Courtney Christenson, have also spoken out about treatment similar to what Irwin alleges.
If you've supported Preemptive Love in the past, I really encourage you to dig into what @benirwin is reporting today.

As a former employee, I can verify that this is an unbelievably toxic environment that causes so many people (including myself) a lot of trauma and pain. (1/9)

— Audrey White (@audreykwhite) December 16, 2021
Irwin also accused the couple of misleading donors, including about the faith affiliation of the organization — it isn't religious — and of spending too little on its work. In his Medium post, Irwin included a picture of a since-removed Instagram post from August in which Preemptive Love used the Haitian earthquake to solicit donations. The organization doesn't operate in Haiti.
He also claimed Jeremy Courtney edited a video to exaggerate the danger he was in while in Mosul, Iraq, in 2017.
In addition, Irwin took issue with the organization's acceptance of a federal Paycheck Protection Program forgivable loan for $497,109 including interest "despite being well on its way to its best fundraising year ever."
A former journalist for WORLD Magazine, Mindy Belz, praised Irwin for coming forward. But she suggested he was complicit in spreading misinformation when she was asking questions from 2016-2019, while he was still on staff handling the organization's communications.
Good that @benirwin came forward—but it would have been nice if he spoke truth in 2016, 2017, 2019 when I and others like @AnnVoskamp were asking questions. Irwin and @JCourt spread disinformation while PLC grew from a $3 million to $12 million aid org under false pretenses. https://t.co/t3hjf449d6

— Mindy Belz (@MindyBelz) December 16, 2021
Preemptive Love's board posted an open letter Friday responding to Irwin's allegations.
To our community:

As many of you are aware, Preemptive Love's Board of Directors is actively responding to concerns about the organization's culture, leadership, and finances that were raised by former employees. 1/ pic.twitter.com/9G062OMXkT

— Preemptive Love (@preemptivelove) December 17, 2021
The open letter stated the board "took these concerns extremely seriously" after a departing leadership team member contacted the board this summer.
They planned a cultural review of the organization, then "concluded that we needed to conduct a more thorough inquiry than previously planned" after receiving the letter from the former employees.
The board hired Guidepost Solutions to conduct the inquiry, according to its letter. That's the same organization investigating the Southern Baptist Convention's handling of abuse allegations. The Roys Report has previously noted red flags in the firm's record.
The Courtneys went on a leave of absence but remained "partially engaged with their duties" related to "essential programming or high-level organizational partnerships," according to the Preemptive Love Coalition board. They were removed from management or financial decisions, the board's letter stated.
"Throughout this process, the PLC Board has openly communicated details about these matters in numerous emails to PLC staff. . . . We have hidden nothing," the letter stated.
The board wrote it expected to get the findings from the investigation "very soon" and would share more details later.
Irwin told The Roys Report the board had twice tried to pressure him into silence.
Predictably I woke up this morning to an email from the #PreemptiveLove board pressuring me to take down my post. (I won't.)

So I'm going to share a few details (good and bad) of how they've handled the abuse allegations against Jeremy and Jessica Courtney… 🧵

— Ben Irwin (@benirwin) December 16, 2021
After he resigned July 26, Irwin wrote, the board first hired a leadership coaching firm to respond to his concerns before changing course and going with Guidepost Solutions. The board chair then instructed staff to send requests to talk to Guidepost to her, according to a copy of the email Irwin posted.
"They ordered staff not to say anything about the investigation or whether they were participating in it," Irwin told The Roys Report in an email. "And as Courtney (Christianson) notes, they waited months to acknowledge an investigation was even taking place—it was only after some of us started speaking out that they finally did so."
Irwin said on Twitter the board had "on multiple occasions, acted more to protect the organization and its leaders than to pursue the truth or any meaningful accountability."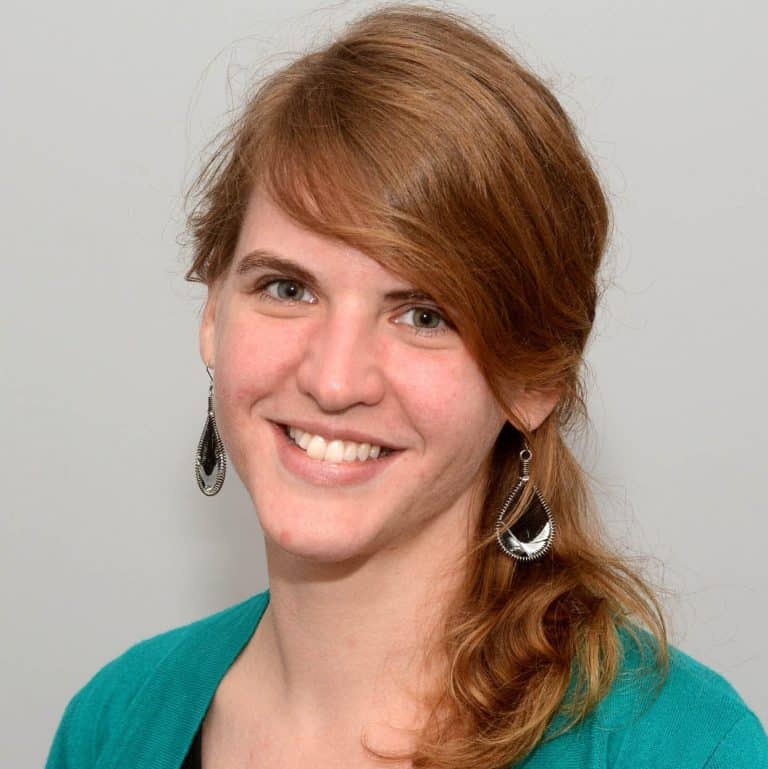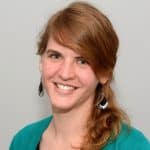 Sarah Einselen is an award-winning writer and editor based in Texas.