A youth leader who served at Elevation Church, a Southern Baptist multi-site megachurch in North Carolina, has been charged with sexual battery and nine counts of indecent liberties with a child, local authorities say.
The suspect, Benjamin Damron, 36, met the victims through his role as a volunteer church youth leader and as a soccer coach with Soccer Shots, according to the Charlotte-Mecklenburg Police Department in Charlotte, North Carolina. Police have identified three victims, all teenage boys, they said in a statement.
"(Damron) used his position to take advantage of the victims and sexually assault them," police say.
In their statement, police add that Damron served as a youth leader at Elevation Church and two other churches—Mercy Church in Charlotte and Southbrook Church in Weddington.
However, both Mercy Church and Southbrook Church have posted statements on their websites, denying that Damron ever served in any leadership capacity.
Give a gift of $30 or more to The Roys Report this month, and you will receive a copy of "Wounded Workers: Recovering from Heartache in the Workplace and the Church" by Kirk Farnsworth. To donate, click here.
"Mr. Damron has never been involved in leadership or served in any capacity with Mercy Kids, Mercy Students, or any other ministry at Mercy Church and was never a member of Mercy Church," Mercy said in its statement.
 Southbrook said in its statement that Damron was an occasional attender, but not a member or a "volunteer in any capacity."
Elevation does not have any statement posted on its website. The Roys Report reached out to the church for comment, but Elevation did not immediately respond.
However, in a statement provided to WBTV, Elevation said Damron "has not been an active volunteer or small group leader since 2019. The church had no knowledge of any of these instances. And none of these instances are alleged to have happened in or around church owned facilities."
The church said Damron served "on occasion" from 2014—2017 as a drummer at a remote campus, but "was not affiliated with Elevation Worship."
Damron also served as a small group co-leader from 2015—2019, Elevation said. "This role did include a background check that was performed with no red flags," the church added.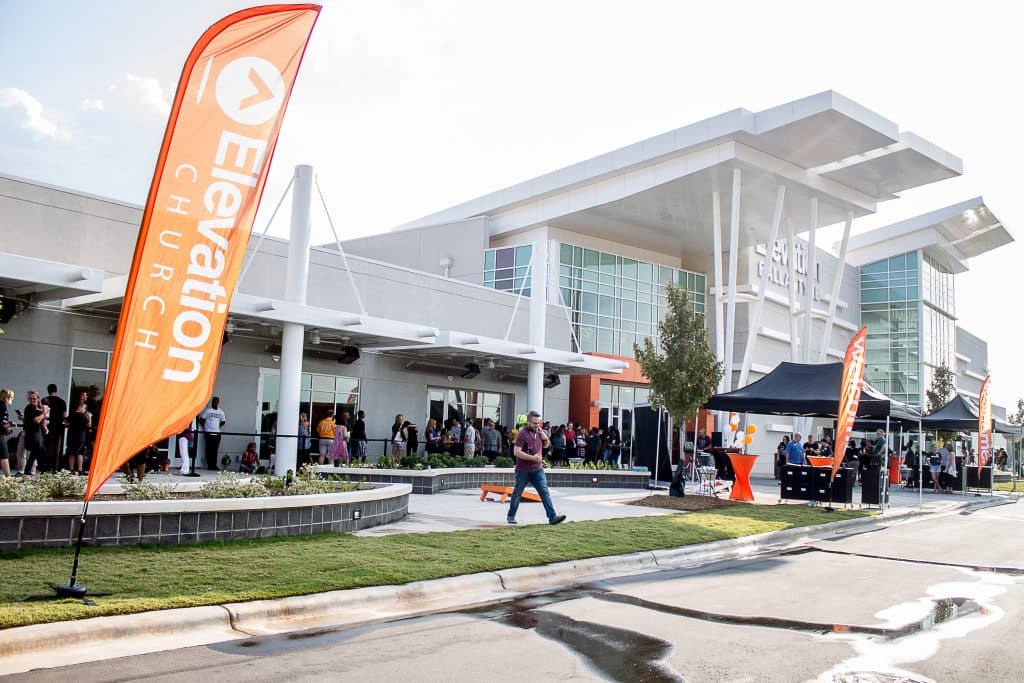 In a statement released to WBTV, Soccer Shots, a children's soccer program "with a focus on character development," called Damron a "former part-time soccer coach."
The group said it ran a background check on Damron, which "raised no adverse findings, clearing him for employment."
Soccer Shots added, "We are not aware of any allegations of inappropriate conduct or behavior impacting any current or former Soccer Shots participants."
According to Charlotte police, incidents occurred in Charlotte, as well as locations in Matthews and Union County. The investigation includes multiple departments, including the Matthews Police Department and the Union County Sheriff's Department.
Police say the churches and Soccer Shots are cooperating in the investigation, which is "active and ongoing." They urge anyone with information to contact Charlotte-Mecklenburg Police.