Dr. Francis Collins, former director of the National Institutes of Health (NIH) and founder of the evolutionary creation advocacy group BioLogos, has become a lightning rod within evangelicalism for promoting vaccines for COVID-19, especially among pastors and other faith leaders.
In a BioLogos-sponsored webinar last week, Collins chided many of his fellow white evangelicals for not getting the vaccine and alleged "the culture war is literally killing people."
Collins cited Centers for Disease Control and Prevention (CDC) estimates that vaccine hesitancy or resistance contributed to more than 100,000 deaths from COVID-19, the Religion News Service reported. He suggested vaccine resistance was partly the result of Christians falling for misinformation.
Yet in a recent Daily Wire article that's been widely circulated, conservative writer Megan Basham questioned why evangelicals haven't interrogated Collins more rigorously before sharing their platform with the federal official she called "Caesar's agent."
Citing news reports, Basham accused Collins of trying to suppress questions surrounding the source of COVID-19 and the efficacy of the federal COVID-19 response. She also accused Collins himself of being "willing to compromise transparency and truth for PR considerations."
Give a gift of any amount to The Roys Report this month, and you will receive "In the House of Friends: Understanding and Healing from Spiritual Abuse in Christian Churches" by Kenneth Garrett. To donate, click here.

Basham also questioned whether it was appropriate for Collins to recruit evangelical leaders like Wheaton College dean Ed Stetzer to help him spread the government's preferred narratives about COVID-19.
On a podcast with Stetzer in September, Collins said, "I want pastors once again to try to use your credibility with your flock to put forward the public health measures that we know can work."
But Basham asked, "(I)s it truly the pastor's job to tell church members to 'trust the science?'"
Spokespeople for the NIH and BioLogos didn't immediately reply when The Roys Report reached out asking for a response to the Daily Wire piece. TheDaily Wire didn't receive a response when it reached out to Stetzer, public theologian Russell Moore, and other high-profile evangelicals mentioned in the piece.
'Misinformation . . . and conspiracies'
Collins regularly cites his faith in BioLogos podcasts and elsewhere, sometimes comparing his path to Christ to that of C.S. Lewis. Collins, who headed the Human Genome Project, is author of the best-selling book The Language of God: A Scientist Presents Evidence for Belief, which won a Christianity Today Book Award.
Because of his substantial scientific credentials and professed Christian belief, The Washington Post described Collins as being in an "unusual position to address people of faith."
In last week's BioLogos webinar, Collins said he was surprised by how much his shared faith mattered to Christians. Researchers, he said, have found that "unless that truth comes at you from somebody you trust, you're not going to call it truth at all."
Collins also highlighted how white evangelicals were somewhat less likely than average to have gotten vaccinated for COVID-19.
About two-thirds of white evangelical Protestants had gotten at least one dose of COVID-19 vaccine when Pew Research polled Americans in late August. At the time, 70% of black Protestants had done so, and almost three-quarters of Americans in general.
Collins told RNS he blamed "misinformation and lies and conspiracies" for part of white evangelicals' hesitancy about COVID-19 vaccination. He also thought his messaging about the pandemic could have been better.
Credibility as an evangelical
However, Basham called Collins' credibility with evangelicals into question.
Under Collins' watch, she wrote, the NIH has funded research using abortion-derived fetal tissue and factored in diversity criteria when awarding grants. NIH funding has also gone to research on "sexual and gender minorities," she wrote.
BioLogos, which Collins founded, also advocates for "an evolutionary understanding of God's creation."
According to Pew Research, only about a third of evangelicals think humans evolved and a majority oppose abortion and same-sex marriage.
Basham suggested Collins gained his credibility from "character witnesses" like Stetzer and former Southern Baptist leader Russell Moore, who praised Collins' "Christian humility."
I admire greatly the wisdom, expertise, and, most of all, the Christian humility and grace of Francis Collins. I cannot wait to see how God uses him next. https://t.co/EuFkOcBAaX

— Russell Moore (@drmoore) October 5, 2021
After the article's publication, Basham noted on Twitter that BioLogos suddenly canceled an interview she had scheduled with Collins on a different topic. When she asked why, an organization spokesperson replied that "the tone and claims" of her article were "inconsistence" with BioLogos' aims.
Apparently my interview w/ Francis Collins was cancelled because my work doesn't meet the "gracious tone" standard the organization he founded, BioLogos, wants to set.

It always comes down to tone, never facts.

Also, I'm a professional, obviously I adjust my tone to setting. https://t.co/qShVdBTVx4 pic.twitter.com/WQMAMrhEvs

— Megan Basham (@megbasham) February 3, 2022
Responses Mixed
Responses to the controversy have been mixed.
Jay Richards, a research fellow with the Heritage Foundation, urged pastors and religious leaders to apologize for "this naïve propagandizing for Collins."
Have any of these pastors/religious leaders issued an apology for this naive propagandizing for Collins?

— Jay W. Richards (@DrJayRichards) February 1, 2022
Kelley Owens, a kids director at a church in Indianapolis, tweeted: "If nothing else, this pandemic has served to increase my discernment and give me pause before I uncritically accept any position . . . Even if it comes from someone I have previously trusted."
However, a medical doctor noted on social media that Collins was "far from the only medical doctor urging, masking, vaccination, and reasonable public health interventions. In fact there have been doctors and nurses in churches all across the country giving the same message to evangelicals."
One reader likened the pushback against Collins to how Christians interacted with former U.S. Surgeon General C. Everett Koop.
Evangelical fury at Francis Collins seems pretty inevitable if one remembers how quickly they turned against C. Everett Koop.

— Isaac Sharp (@Isaacbsharp) February 3, 2022
Erick Erickson, a conservative Christian pundit, initially said he was "disturbed" by Basham's article. But later, he published a blog post calling for an end to what he characterized as "infighting" among Christians trying to bolster their own credibility.
"(M)aybe those in positions of leadership need to realize there are others they're inspiring to tribalism, not to the trials of the Christian life," he wrote. "Maybe instead of picking sides, pick Jesus."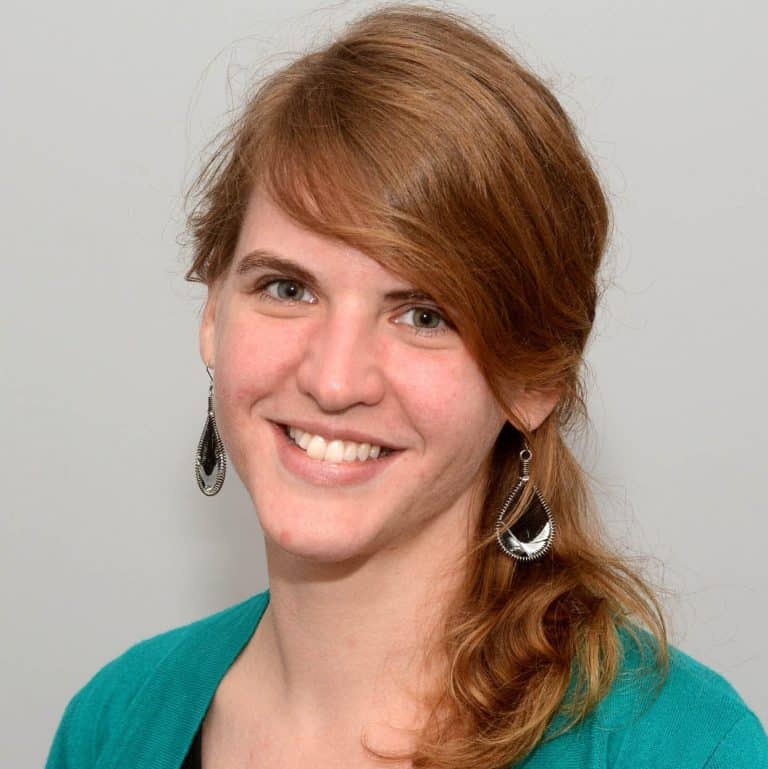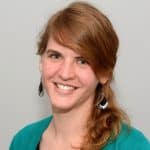 Sarah Einselen is an award-winning writer and editor based in Texas.