Americans are giving less of their time and money to religious causes than ever before, a new national Gallup survey shows.
By contrast, giving and volunteering to secular charitable organizations have rebounded from previous lows.
Specifically, 44% of Americans report donating money to a religious organization in 2021, matching last year's record low. In each of the 20 years prior to 2021, at least half of all Americans gave to religious organizations. In some years, as many as 64% did.
Similarly, a record low percentage of Americans are volunteering their time to religious organizations. Only 35% of Americans report volunteering time to a religious organization in 2021. Previous to 2021, the lowest percentage volunteering since 2001 was 37%.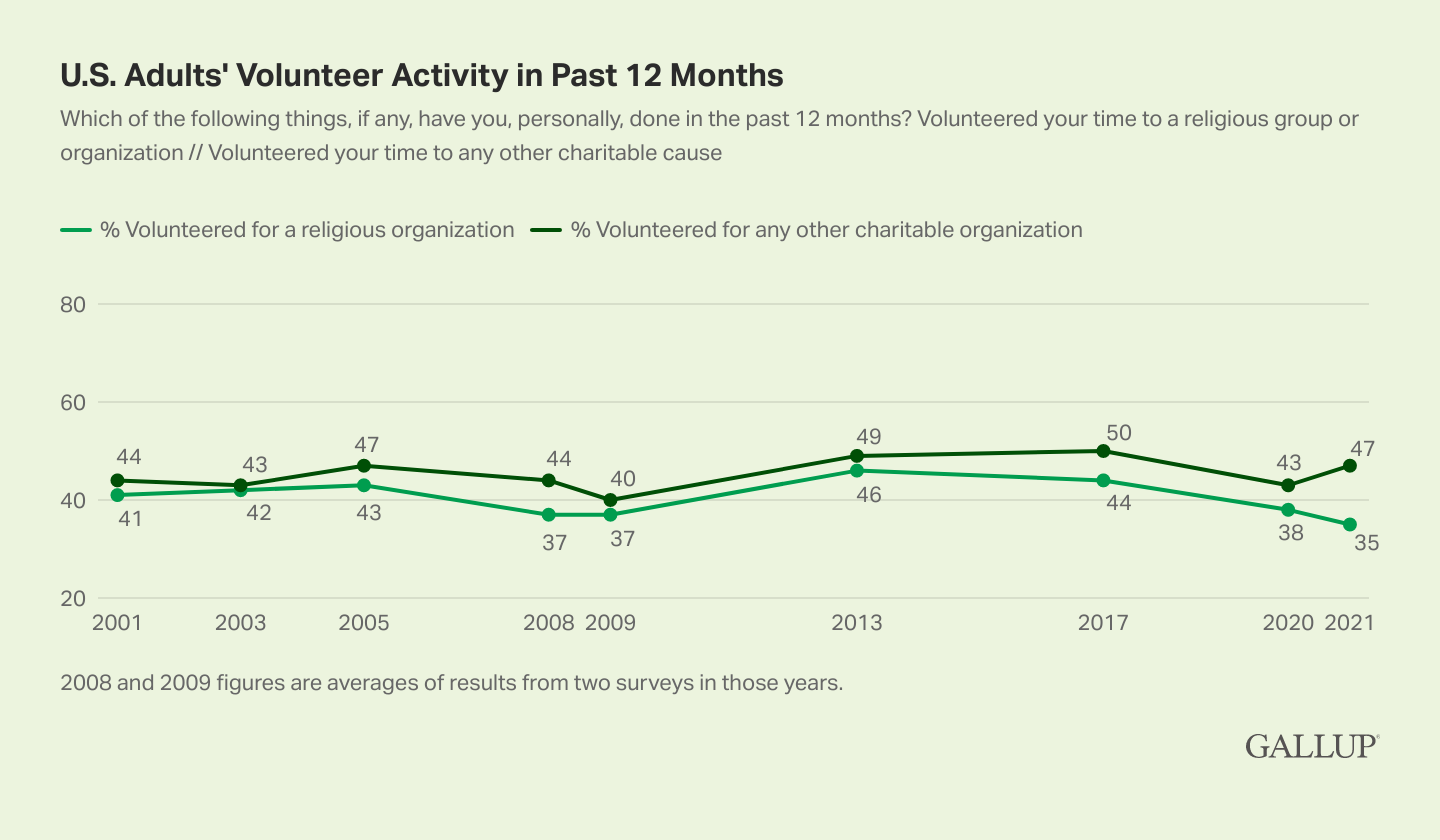 Secular nonprofits, which also experienced record- or near record-lows in people donating time and money last year, have returned to normal levels.
Give a gift of $30 or more to The Roys Report this month, and you will receive a copy of "The Way of the Dragon or the Way of the Lamb" by Jamin Goggin and Kyle Strobel. To donate, click here.
In 2020, 73% of Americans donated their money to secular and religious nonprofits combined, which was the lowest combined percentage since 2001. However, this year that percentage jumped to 81%, which exceeds some previous years.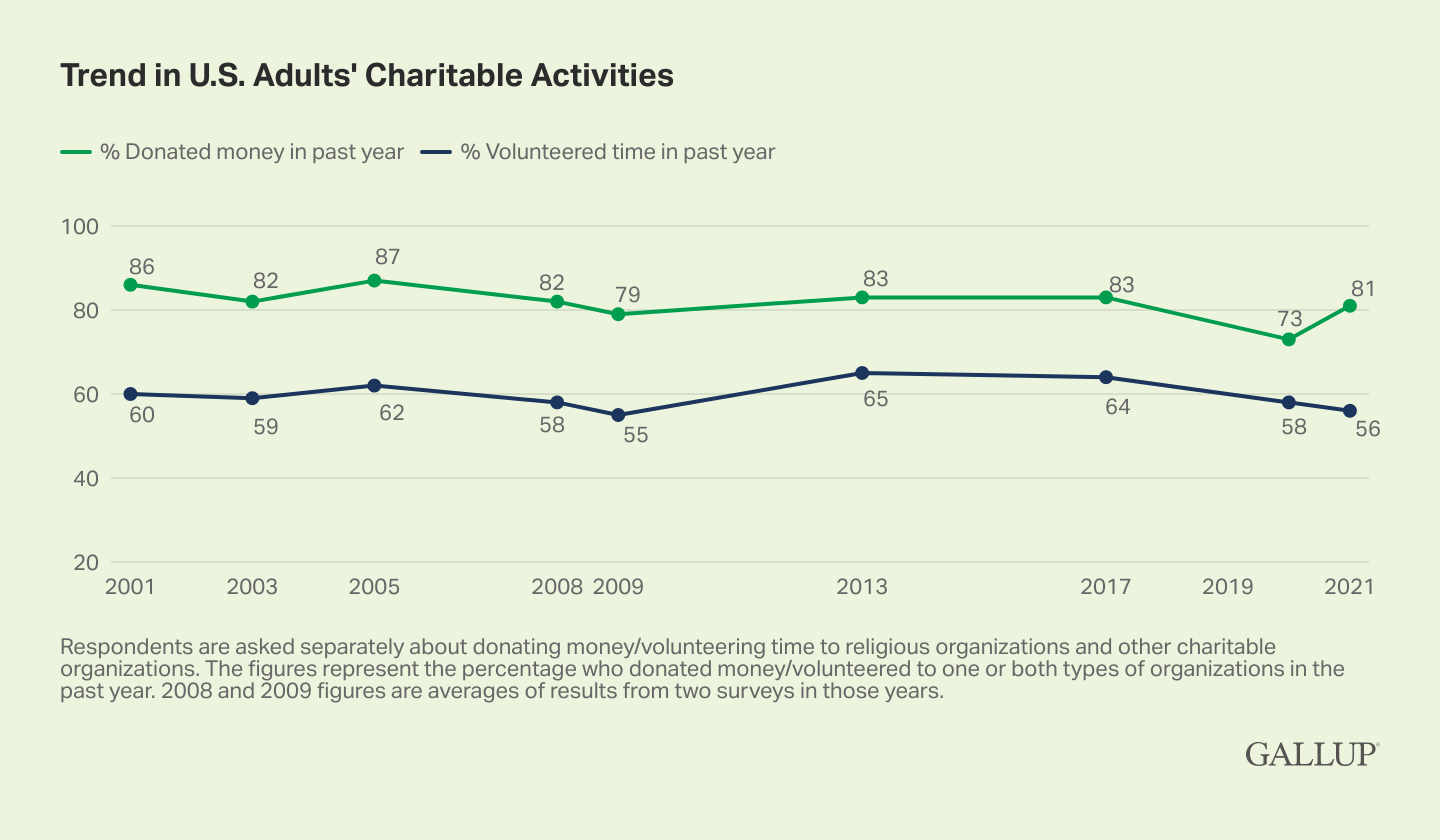 The survey suggests the initial decline in giving time and money to all nonprofits can be blamed on COVID-19.
"A recovery in volunteering may be more elusive as concerns about COVID-19 exposure and public health safety measures limit Americans' willingness and ability to perform volunteer work," states the Gallup report.
Regarding the overall rebound trend, a recent report from the Fundraising Effectiveness Project, which surveys data from 9,618 U.S.-based nonprofit groups, provides insight. Their report finds the number of nonprofit donors in decline, but the total amount in donations rising—reflecting enthusiasm among large donors to engage with causes they believe in.
Gallup attributes the declines in religious-based giving to decreased membership at houses of worship.
"The 44% of U.S. adults donating to a religious organization nearly matches the 47% who belong to a church, synagogue, mosque, or temple," the study states.
With most COVID-related public gathering limits ended, in-person church services have resumed in nearly all areas. However, several surveys have confirmed that church attendance remains down.
Declines in church attendance are also linked to the decline in active volunteers, a concern echoed in a Lifeway Research survey of 1,000 Protestant pastors released this week. Of 44 needs that pastors identified, more than three-quarters of respondents cited "developing leaders and volunteers" as a need in their church.
Chuck Peters, director of the children's ministry team at Lifeway Christian Resources, suggested a compound cause for fewer people helping at their church. Many dependable volunteers are at high risk for COVID due to their age, which has kept them away.
"A lot of churches lost their long-term, reliable, go-to people and were left with no one," he said in a recent interview. "That's been the challenge."
Peters recommends that churches use this opportunity to rethink volunteer recruitment. "The tendency becomes ask everyone and take anyone," he said. "Really, that's not the best approach . . . Recruit with the why of the ministry, not the need of the ministry."
"People are experiencing real losses," he added. "In a season where the world is crazy, (they) need Jesus more than ever to speak to their fears."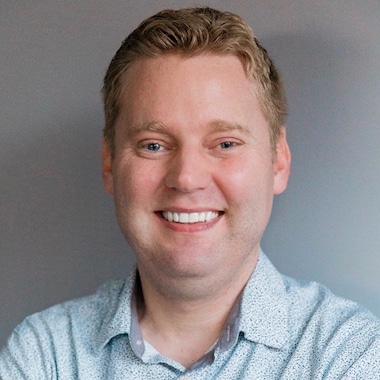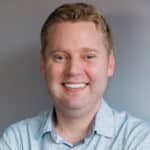 Freelance journalist Josh Shepherd writes on faith, culture, and public policy for several media outlets. He and his wife live in the Washington, D.C. area with their two children.