A prominent Southern Baptist seminary in southern California has announced a major gift received by the school to fund short-term mission trips for students. Announced last week by Gateway Seminary President Jeff Iorg, the school's Go Grants will cover travel, housing, food and tuition costs for one short-term mission trip for their master's and diploma students.
"When I first became Gateway's president almost 20 years ago, one of my dreams was for every student to have an international missions experience while they were enrolled at Gateway," Iorg said.
"God has provided a way to give future missionaries, pastors, youth ministers and worship leaders an invaluable experience on the mission field as a part of their education."
Iorg made the announcement during Gateway's annual mission conference which, this year, was offered in partnership with the International Mission Board. IMB President Paul Chitwood was present for the event. He shared results from a research project the IMB conducted with Barna Group on the impact of short-term mission trips.
The two factors that most influenced an individual's commitment to the Great Commission were participation in a mission trip and a personal relationship with a missionary. Chitwood said the research indicated these factors lead to a 400% increase in likelihood a person will commit to career missions. Additionally, these factors lead to fourfold increases in lifetime giving to missions and commitment to pray for the nations.
Give a gift of $25 or more to The Roys Report this month, and you will receive a copy of "I Can't Hear God Anymore: Life in A Dallas Cult" by Wendy Duncan. To donate, click here.

"If you are a student at Gateway, do not pass this up – this will potentially forever change your life," Chitwood said.
"It certainly will deepen your heart for the nations and continue to fashion your heart after God's."
Qualified students can begin to receive the grant in the 2023-24 academic year. For decades, the Seminary has sent students on short-term mission trips, most recently through the Beyond Teams program. Beyond Team trips are hybrid classes that allow students to earn course credits.
Short-term mission trips to Southeast Asia and Honduras are planned for the spring and summer Beyond Team trips in 2023-2024. Iorg predicted the Seminary could offer up to ten trips a year as the program grows. Potential destinations include countries in the Asian Pacific Rim region, South Asia, Central America, South America, North Africa and the Middle East. 
The initial two-million dollar donation represents the largest single monetary gift and the second largest general gift the school has ever received.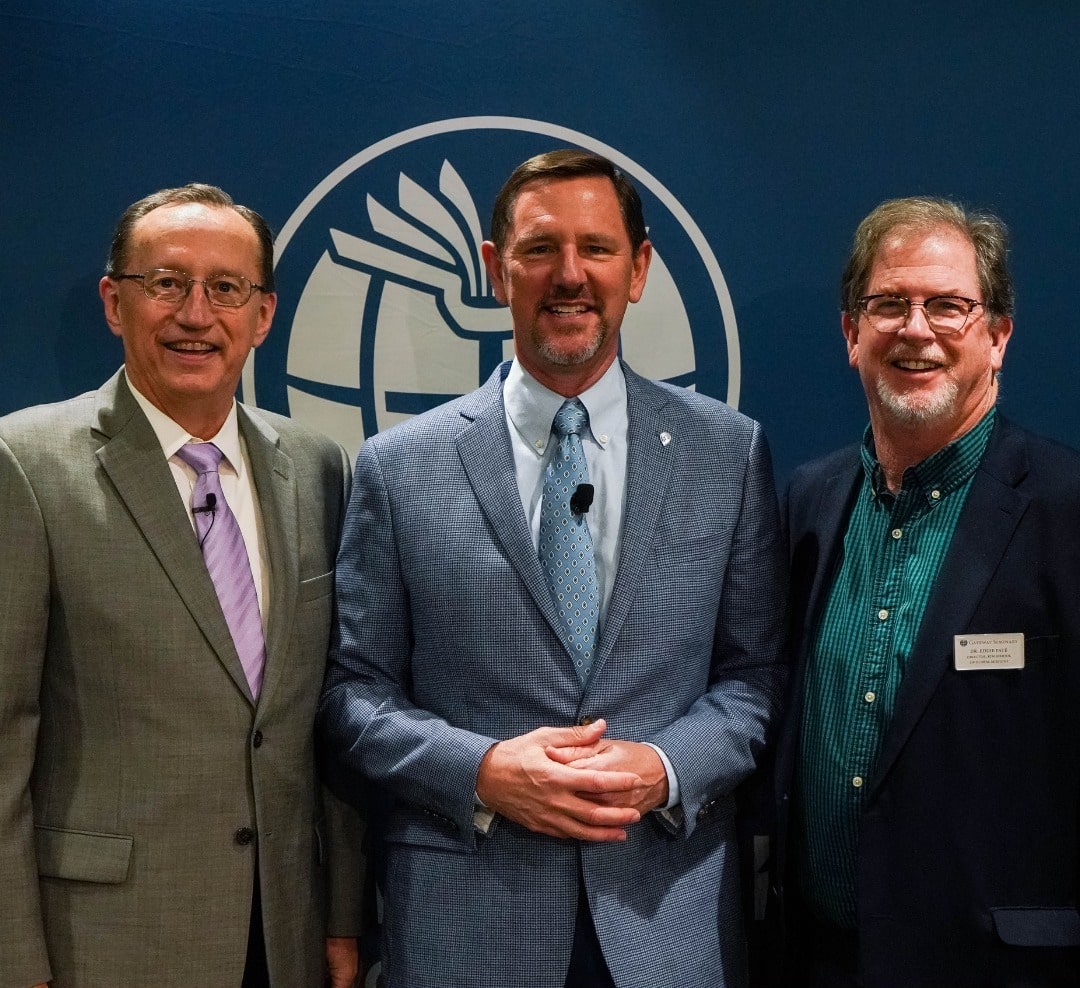 "A few months ago, a generous couple approached us about setting up an endowment fund to expand our missions training by providing students hands-on international experience," Iorg said.
"We have continued to experience God's provision at Gateway Seminary. We are thankful for faithful partners who invest alongside us in God's kingdom.
As an endowment, the fund will continue to financially support short-term mission trips for generations of Gateway students.
Iorg said there are three primary goals for the GoGrant program.
"First, we believe every student, regardless of their ministry context, will benefit from participating in God's global work. Their preaching, teaching, leadership, counseling—every part of their ministry can be deepened by serving in the mission field," he said.
"Second, we want more students to sense and answer God's call to reach the nations by committing to career missions. Being on the field alongside missionaries will give students an opportunity to explore their calling."
"The third goal is to prepare students called to stateside service to be passionate advocates for missions," he said.
To qualify for the grant, a student must have completed at least 20 credit hours in a master's or diploma program.
"Hundreds of students will be placed on frontlines of missionary service through the GoGrant funds," Iorg said.
"They will be sharing the gospel, helping grow churches, developing local leaders—ultimately they will be obeying the Great Commission."
This article was originally published by Gateway Seminary and has been reprinted with permission.
Tyler Sanders serves as director of communications at Gateway Seminary in Ontario, California.