The founder of a prominent evangelical missions group and pioneer in world missions, George Verwer, died on Friday at his home near London, England. He was 84. 
Author of more than 20 books and founder of Operation Mobilization (OM), Verwer is often described as a "maverick" who mobilized the masses and rejected ministry formulas.
"When the mission agencies of the late fifties were looking for highly trained individuals with seminary degrees who would commit to going for a lifetime, George invited young people who simply loved Jesus to come for a summer," said Andrew Scott, U.S. president of OM. "This was new. This was different. Thousands came."
OM reports that it currently has more than 5,000 team members from 135 countries serving in 147 nations worldwide. The ministry also states that an "estimated 300 other mission agencies were also started" by former OM staff or by those impacted during or following OM mission trips. 
"He was so generous," said missiologist and author Patrick Johnstone, referring to Verwer. "He never tried to build an empire, but he was very happy for people to move on and start other ministries." 
Give a gift of $30 or more to The Roys Report this month, and you will receive a copy of "The Ballot and the Bible" by Kaitlyn Schiess. To donate, click here.
Friends and associates describe his approach as inclusive and empowering. Andrew Brunson, former missionary to Turkey who was imprisoned for two years and founder of WaveStarters, called Verwer "one of the great mobilizers of the 20th century" in a statement to The Roys Report (TRR). "What also stood out to me was his concern for the poor, transparency about his weaknesses, sacrificial lifestyle, phenomenal energy, and humility." 
Virgil Amos, founder of Ambassadors Fellowship, stated that other missions groups "would not accept Black people" in the 1950's and 60's. "(They) were following the culture and not the Bible," he said. Amos found Verwer's group to be the exception to that rule, as he said OM "practiced the doctrine of truth, and they practiced loving one another." 
Lawrence Tong, who has served as International Director of OM for the past decade, described his close friend Verwer as "passionate about Jesus, passionate about God's Word, and passionate about the lost." He added: "He was a man known for his utter commitment to accountability and living a life of integrity."
Asian-American pastor Joseph Chu, who ministers at Fellowship Church in New Milford, New Jersey, recalled Verwer speaking about missions at a small worship service years ago. He called the elder statesman "so pragmatic about how to get the ministry/mission done." 
Chu added: "The globe was more than just a gimmick for him. He really understood that it was his job to bring the Gospel to the whole world."
A revolutionary 'motivated by love' 
Born in New Jersey, Verwer's ministry intersected with the rise of major evangelical figures and institutions in the U.S. In 1955, Verwer answered an altar call during a Billy Graham crusade held at Madison Square Garden in New York City. 
Franklin Graham, son of the late evangelist Graham, mentioned that event in his statement that called Verwer a "giant in the world of evangelism." He added: "I've never known anyone who kept a schedule like him—he would preach the Gospel multiple times a day almost every day somewhere around the world," he said.
Soon after that stadium event, Verwer convinced two friends to sell some of their possessions to fund a road trip to Mexico, where they handed out tens of thousands of Gospel tracts. 
He recalled this early effort included "some pretty heavy blunders," when speaking about it at a 1989 event. Months after that first trip, Verwer enrolled at Moody Bible Institute in Chicago where he studied theology and missiology.
Yet Verwer's ministry efforts continued to catalyze the fervor of young people. For decades, OM organized hundreds of long-term and short-term missions trips every year. Later terming his approach "messiology," he saw it reflected in the Gospel message. 
"Literal adherence to the principles laid down by Jesus Christ would, without a doubt, result in worldwide revolution," said Verwer in 1970. "A revolution motivated by love; a revolution executed by love; and a revolution culminating in love."
OM has often partnered with Youth With A Mission (YWAM), which has a similar focus on mobilizing young people. Verwer's longtime friend, YWAM founder Loren Cunningham, was recently diagnosed with stage 4 cancer.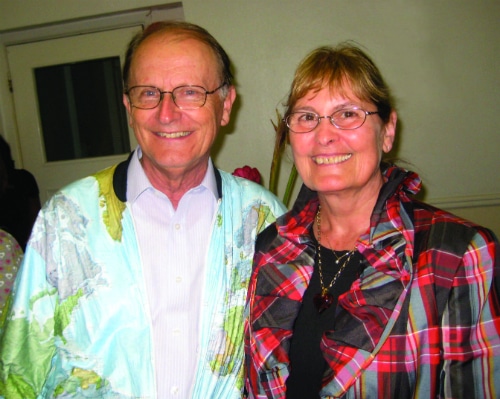 "George had his part in leading so many to have dedication and passion for the lost," said Cunningham in a statement. "The work of his ministry and his heart, and the people following him, (have) touched millions of lives around the world."
Both OM and YWAM pioneered a focus on empowering foreign nationals to preach the Gospel within their own cultures and nations. As one example, the ministry cites how, in 1968, Verwer was barred from entering India. Rather than shut down OM operations, they turned the organization over to Christian leaders in India. According to a Christianity Today report, they "went on to plant thousands of churches."
Late in Verwer's ministry, Brunson took a year off of seminary to be an assistant to the elder missions statesman. "The zeal and driving passion that was so clear when he was on stage – that was the real George, all the time," Brunson told TRR. "He is still one of my heroes." 
Verwer retired as president of OM in 2003, continuing to write and speak at thousands of gatherings worldwide. Often sporting a shirt or jacket with a world map printed on it, Verwer gave away millions of his books at events. His website has archived 15 of his books, including his best-seller Hunger for Reality, all available free. 
In 2015, a documentary film about his life and ministry titled George for Real was released.
Verwer is survived by his wife, Drena; their three children, Ben, Daniel, and Christa; as well as several grandchildren and great-grandchildren. 
This article has been updated to include a statement from Andrew Brunson, received after initial publication.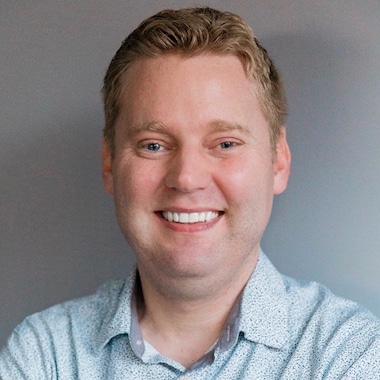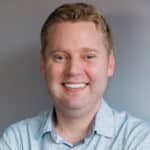 Freelance journalist Josh Shepherd writes on faith, culture, and public policy for several media outlets. He and his family live in the Washington, D.C. area.