Allegations that popular Christian singer-songwriter Chris Rice sexually assaulted an older teen are "credible," according to a report by leading victim advocacy group, Godly Response to Abuse in the Christian Environment (GRACE).
GRACE detailed the allegations in a 29-page report released today. The report wraps up an 18-month investigation commissioned by Tates Creek Presbyterian Church in Lexington, Kentucky. According to GRACE, the investigation was paused at one point "to examine specific legal issues" and then transitioned to a new team.
From 1995 to 2003, the church contracted with Rice to lead worship at high school and college student retreats, the report states. The victim, called "Alan Doe," told investigators Rice started giving him massages when he was 14 or 15, and groped him when he was 17 or 18.
The Roys Report (TRR) reached out to Rice through his attorney, but did not receive a response. GRACE indicated that Rice, through an attorney, "declined to speak with GRACE investigators."
GRACE said it corroborated some details of Alan Doe's account with other former youth group members. Rice's alleged actions are consistent with "an abuse of power, grooming, and sexual misconduct and abuse," the report stated. 
Give a gift of $30 or more to The Roys Report this month, and you will receive a copy of "Jesus v. Evangelicals: A Biblical Critique of a Wayward Movement" by Constantine Campbell. To donate, click here.

Alan Doe reportedly told GRACE how Rice, in his mid-thirties, took special interest in him at a retreat. Rice allegedly built trust with the teenage boy, and isolated him first at camp, then in visits to Rice's home. Alan Doe also reportedly alleged that Rice initiated massages that led to sexual contact.
Two other men, both 18 or older at the time of the alleged incidents, told GRACE they recalled Rice starting conversations about sexual topics and suggesting massages. The behaviors "could also be considered misconduct," GRACE stated. Friends and church leaders also corroborated the accounts, the report indicates.
According to GRACE, the current leadership of Tates Creek "responded quickly and compassionately once they became aware of Alan Doe's report and of the potential for other survivors."
Robert Cunningham, senior pastor of Tates Creek, released a 1,500-word statement, confessing the church's "institutional" and "cultural" failures revealed by the report.
"We are ashamed that it took a public scandal for us to seriously revisit policies and procedures, but unfortunately that is the case," Cunningham wrote. "We are deeply sorry and ask forgiveness, especially from the survivors who were hurt." 
In October 2020, when the allegations involving Rice surfaced, Cunningham commissioned the GRACE investigation and contacted Kentucky State Police.
The report states police aren't investigating "due to the current preference of . . . Alan Doe and the expectation that the appropriate jurisdiction for further reporting and prosecution would be in Tennessee." 
Cunningham praised the alleged victims of grooming or abuse who participated in the GRACE investigation. 
"Your courage to share has been the prophetic rebuke we needed to repent," Cunningham wrote in his statement. "I do hope you will accept our apology for the failures I have confessed."
Alleged abuse, grooming by Christian music star
The allegations concerning Rice first surfaced about a year after an investigation by GRACE found that a former youth pastor at Tates Creek, Brad Waller, had abused multiple men and youth.
The investigation concerning Waller had also been commissioned by Tates Creek. And as previously reported by TRR, Waller and Rice were good friends.
Starting in 1995, Waller began inviting Rice to the church's youth events, the report said. Rice's prominent role at church retreats and special services grew as Rice became a star in contemporary Christian music (CCM), with several Christian radio hits and nine Dove Award nominations over several years, including a win in 1999.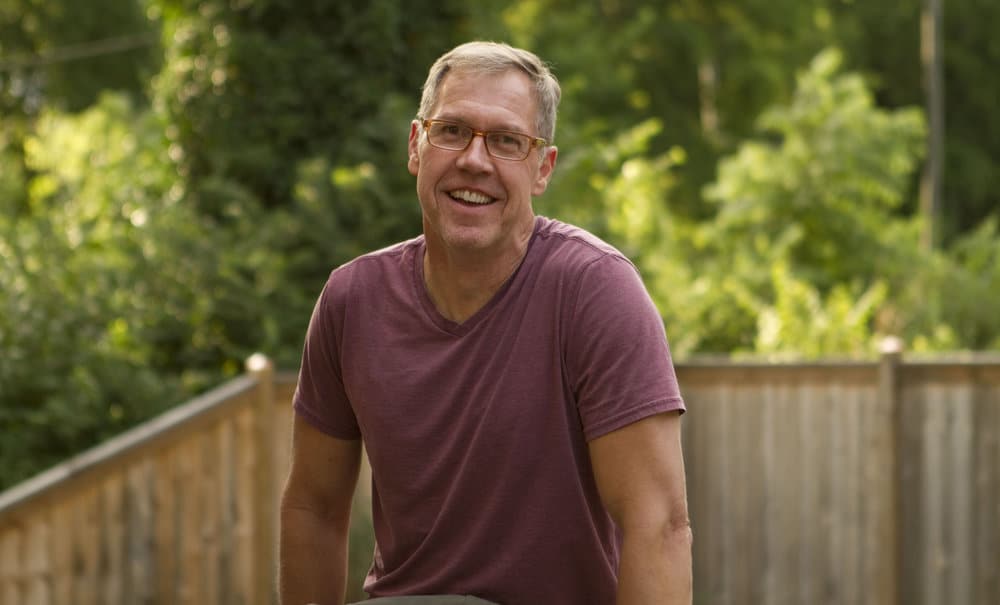 According to the report, Alan Doe met Rice when he was "13 or 14 years old" at a Tates Creek Presbyterian Church youth retreat, where Rice led worship and some teaching sessions.
After another student confessed to a pornography addiction, Rice privately asked Alan Doe if he had dealt with online porn, and they reportedly shared about their "personal struggles" with it.
Rice suggested that Alan Doe install computer software to notify Rice when the student visited questionable websites, the report said. That reportedly facilitated conversations about sexual matters between the adult and teen, according to the report. 
"He was my accountability partner from Franklin, Tennessee, without my parents knowing at all," Alan Doe told investigators.
When Alan Doe was 14 or 15, Rice roomed with him at the church camp facility and started "exchanging massages" with the teenager, Doe told investigators.
And when the student got his driver's license at 16, Rice reportedly suggested the student drive to Rice's home—over three hours away from Lexington—to visit.
Starting with the first visit and continuing in multiple visits over years, Rice reportedly pressured the teenager to sleep in the same bed with him. Alan Doe reported that massages Rice initiated involved "increasing levels of physical contact" and included touching the student's genitals, according to the GRACE report.
The report added that Rice's visits continued into Alan Doe's early college years. 
At one of the teen's last visits to Rice's home, Alan Doe told investigators, Rice pressured the student to sleep nude with him in the same sleeping bag. Doe "declined" and Rice was distant the next morning. 
Another man, called "Brent Doe," told GRACE that Rice's behavior at times made him uncomfortable. Brent Doe reportedly also said that Rice touched his shoulders, back, knee and thigh repeatedly while he stayed at Rice's home.
GRACE stated that Brent's story "featured certain similarities that lent support" to Alan Doe's account of explicitly sexual abuse.
GRACE noted that Alan Doe's account was consistent across multiple interviews. The organization also reported it found no reason to doubt his story. 
"I just want people to be on guard," Alan Doe told investigators. "I just don't want anybody else to be taken advantage of like this, God forbid. It's just not right." 
Layers of damage to the vulnerable
GRACE concluded by detailing 15 recommendations it said would help the church prevent future abuse and respect abuse victims.
The steps include conducting a policy audit of how "grooming behaviors" may have been facilitated; holding church contractors to the same safeguards as TCPC staff and volunteers; and offering "additional training … on effects of abuse" for all church staff.
GRACE also recommended that "any teaching" to youth about sexuality include "information on consent and the impact of age and power differentials." 
Pastor Cunningham stated several of the recommendations are already being implemented and that TCPC will "follow all of them."
Cunningham was appointed lead pastor in 2012, and was not on staff at the church when the alleged incidents took place. However, he has launched multiple investigations and actions in response to abuse allegations.
"They have not attempted to cover sins," GRACE wrote about the church. It also noted that no one on staff at the church knew about the allegations before fall 2020. 
GRACE's report highlights the damage of sexual abuse and grooming in a religious context. It indicated that such violations have "an additional spiritual layer" of harm. 
"This stands in stark contrast to Christ's calls to protect and honor children and others who are vulnerable," the report stated.