In the latest development in Grove City College's critical race theory saga, the board of trustees at the Pennsylvania school accepted the report from an ad hoc committee Friday that acknowledged instances of "CRT advocacy" at the school.
In accepting the report, the board also agreed to restore the word "conservative" to the school's mission statement and adopted a list of "remedial actions" to curb CRT going forward, all while denying allegations of "going woke."
"Today, Board chair Ed Breen announced that the Grove City College Board of Trustees voted to accept and adopt the ad hoc committee report on CRT. The Board thanked the committee for its service," Warren Throckmorton, a professor of psychology at Grove City, tweeted Friday afternoon. Another faculty member independently confirmed that news of the vote had been shared at a faculty-trustee luncheon.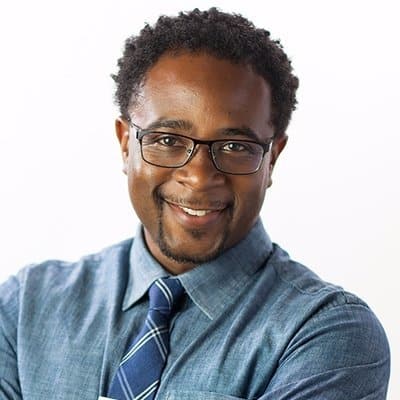 Some Grove City stakeholders have condemned the report and authored additional petitions calling for the board to reject it and apologize to Jemar Tisby, who had once spoken at the college and was named in an earlier parent petition.
Others celebrated the report, including the original petitioners — who said the report vindicated them — and some professors.
Give a gift of $25 or more to The Roys Report this month, and you will receive a copy of "Ecclesiastes and the Search for Meaning in an Upside-Down World" by Russell L. Meek. to donate, click here.
Grove City and Breen did not respond to requests for comment in time for publication.
The conservative Christian college has been at the center of a politicized clash over critical race theory since November. At issue is whether the school promoted CRT — an academic and legal framework that examines how systemic racism has shaped society — in school-sponsored classes, chapels and trainings.
The report, which the board-appointed committee published April 20, contradicts the claims of several professors that they have never promoted CRT ideas. At least two of the professors have criticized the committee's investigation, saying they were "interrogated" by committee members and subjected to biased questioning.
The April report was spurred by a torrent of follow-up petitions, counter-petitions and news articles after parents of Grove City students objected to a 2020 chapel presentation by historian Jemar Tisby, among other things. The parents' petition included the chapel in a list of alleged instances of CRT infiltration. The report found that a majority of school leaders said inviting Tisby to speak in chapel was a "mistake."
Tisby, who earlier said the allegations that his sermon promoted CRT are "ludicrous," said on Friday that the board's acceptance of the report makes the situation more concerning.
"They're not going to be able to get Black students and students of color. The student body is already over 90% white," Tisby told Religion News Service. "I would suspect that other Christian colleges and universities are watching this unfold, and my inclination is that it will further imperil racial justice efforts. Even if college personnel want to see change, they see just how much controversy it entails."
Tisby added that Christian colleges may now shy away from inviting speakers to discuss racism.
The approved report also includes "remedial actions," such as increased scrutiny of guest speakers and student trainings, rebranding the Office of Multicultural Education and Initiatives and replacing an education course accused of promoting "pop-CRT."
After the board's decision, Throckmorton told RNS he was disappointed that the board didn't apologize to Tisby or to his colleagues who were questioned by the committee. He also believes the board's decision will make it harder to attract students of color and said it hasn't assuaged faculty concerns about the report's impact on the classroom. "I think there's still a lot of concern among faculty about whether we really have the kind of academic freedom that we're being promised," he said.
Seulgi Byun, chair of the biblical studies, religion and philosophy department at Grove City, said on Twitter that he's also disappointed by the board's statement but remains optimistic. "Some of the leaders here are grieving and fully aware that much more work needs to be done, and I am hopeful that we can — and will — move the needle in the right direction."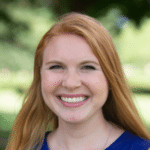 Kathryn Post is a writer living in Washington D.C. She is a graduate of Calvin College and an editorial assistant for Sojourners magazine.