In January, Harvest Bible Chapel (HBC) Naples kicked its founding pastor, John Secrest, out of its church. Now, some eight months later, HBC Naples is getting kicked out of its virtually rent-free building. And the building owners are declaring their loyalty for disgraced former HBC Chicago pastor, James MacDonald.
For the past 10 months, Harvest Bible Chapel (HBC) Naples has rented its 500-seat church building from Doug and Joyce Bartholemew, a couple in the church, for a mere $10 per month.
But on Sunday, HBC Naples Senior Pastor Jeff Donaldson announced that this sweetheart deal is coming to an end. The owners, he said, had decided to leave the church, and had told HBC Naples to vacate the building in six months.
"I would say, um, that was pretty hard news for me to hear on Tuesday morning," said Donaldson, who took the Naples position in May—two months after resigning from his position as lead pastor at Harvest Bible Chapel in Chicago. "Like your stomach's in a knot," he said, "and I just moved here and now, what are we gonna do?"
Joyce Bartholemew declined to comment on why the couple had left the church and rescinded the rental agreement with church. Bartholemew said the couple doesn't have any plans for the building right now.
Give a gift of $25 or more to The Roys Report this month, and you will receive a copy of "Ecclesiastes and the Search for Meaning in an Upside-Down World" by Russell L. Meek. to donate, click here.
However, she volunteered that she and her husband are "huge James (MacDonald) supporters—very pro-James."
MacDonald—the former senior pastor of HBC in Chicago—was fired from the Harvest in February amid accusations of financial misconduct, bullying, and lying.
"We don't believe all the news that's gone out," Bartholemew said.
In the spring, Russell Taylor, the former interim pastor at HBC Naples, told me that there was no way MacDonald would be invited to pastor HBC Naples. I asked Bartholemew if she and her husband were talking with MacDonald about using the building to start a new church, but she did not answer the question.
I called Donaldson for comment, but he did not respond. I also contacted MacDonald for more information, but he did not respond either.
The Saga Continues
This recent news is just the latest development in a long saga involving HBC Naples.
The church was planted in 2016 by John Secrest as an independent Harvest-affiliated church. However, in 2018, MacDonald reportedly approached Secrest about merging with Harvest in Chicago. Secrest later would say that he had reservations about this merger. But in September 2018, Secrest signed an agreement making HBC Naples an eighth campus of HBC in Chicago.
In November, HBC Naples began meeting in the building the Bartholemews own at 3855 The Lord's Way in Naples.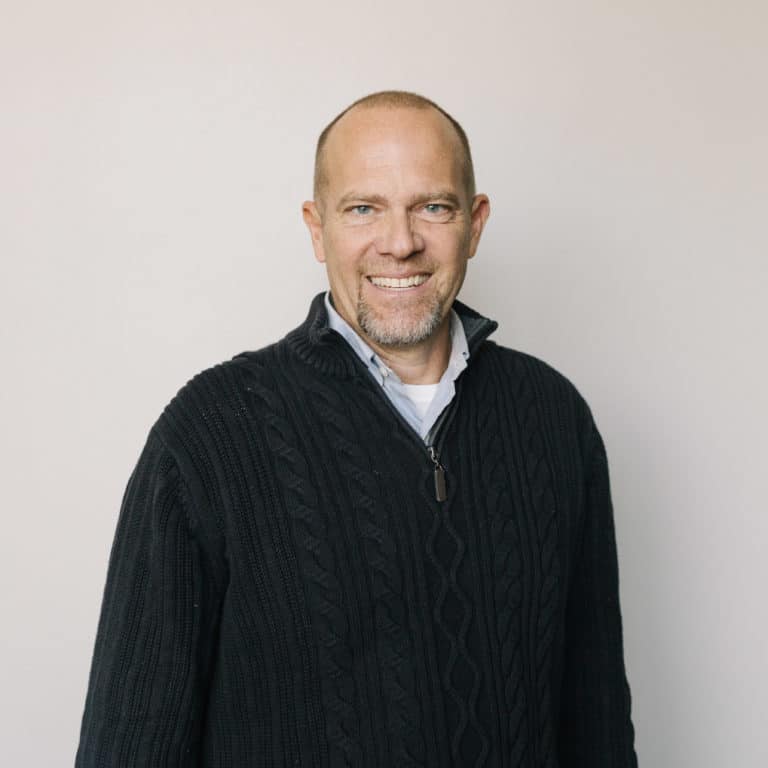 In December, WORLD published my exposé about James MacDonald and Harvest. And in January, the elders of HBC in Chicago announced that MacDonald would take an indefinite sabbatical from leading and preaching in Chicago, but "may continue preaching" in Naples, where MacDonald was spending the winter months.
Secrest strongly objected to this plan. And after days of failed negotiations with leaders in Chicago, Secrest sent an email to the elders in Chicago requesting that HBC Naples be allowed to return to "self-governed autonomy." The elders denied the request and then fired Secrest after he told his church about his objections.
Reports about Secrest's firing sparked major controversy in Naples and Chicago. But even after firing MacDonald a month later, and then returning HBC Naples to self-governance, the elders in Chicago remained resolute that HBC Naples should continue without Secrest.
In March, Secrest planted a new church in Naples with a core of former HBC Naples members who had left over Harvest's handling of the matter. This church, called Compass Church Naples, began meeting at a local YMCA.
Meanwhile, HBC Naples hired Russell Taylor as an interim pastor, who was replaced in May by Donaldson—someone who for decades had been a very close associate of MacDonald and integral to the Harvest system. HBC Naples continues to be led by Elder Scott Stonebreaker, who also was close to MacDonald. Just last month, Kathy MacDonald, James MacDonald's wife, posted pictures of James and her socializing with Scott Stonebreaker and his wife.
Major Turnover at HBC Naples
However, over the past few months, HBC Naples has experienced major turnover among leadership. Travis Doucette, the original worship pastor at HBC Naples who was hired by Secrest, is no longer listed on the church website and has put his house on the market. Also, HBC Naples apparently has a new elder, Michael Kennell, the owner of a broadcast video company, whom Donaldson referenced in his family chat on Sunday. (The building at 3855 The Lord's Way is equipped with a studio, as well as radio and cell towers.)
But in just the past couple of weeks, some potentially open discord between the Bartholemews and the church has begun to surface through somewhat cryptic posts to Joyce Bartholemew's Instagram account.
One post states, "A false witness will not go unpunished and whoever pours out lies will perish." Another reads, "The first to state his case seems right, until the other comes to examine him" and "Do something bc God is convicting you and not out of pressure or coercion . . ."
Despite these difficulties, Donaldson says he's confident that "what God's gonna do in the life of our church is gonna be pretty amazing in the next six months." He added, "I have found myself praying more this week than I've prayed in a long time. I have found myself flat on my face seeking the Lord this week in ways I haven't in quite a while. I, um, I'm not fearful about our future in any way."
Donaldson also announced that Meredith Andrews, who used to serve as a worship leader at HBC in Chicago, will be performing a concert at HBC Naples on November 8. Donaldson, who's gone on numerous hunting trips with James MacDonald, noted that "(Andrews' husband) Jacob and I have gone hunting together."
Donaldson also announced that Amanda Jenkins—the wife of former HBC executive leadership team member, Dallas Jenkins—will be speaking at a women's ministry Christmas event at HBC Naples. And on the evening of December 7, Dallas Jenkins will be visiting HBC Naples for a Southwest Florida Regional Event for his new movie, The Chosen.
Below is a transcript of Donaldson's "family chat" on Sunday:
I have some news here that I need to share with you. Some of the news is gonna be hard for you to hear. And some of the news is gonna be AMAZING NEWS FOR YOU TO HEAR! If you're visiting, there's some good things in here for you. If you're a regular, uh, you're gonna get this. Um, okay, a couple little, family chat. 

I always like to start with the hard news first. Cause, you know, work hard, play hard. I want to end on the fun. Uh, here's the hard news: uh, we, um, um…I really want to say this right. We moved into this building—what Scott, October/November last year? October/November last year we moved into this building. And, um…so we haven't even been in this building for a year. Frankly, we got this facility, um, uh—it isn't isn't owned by us. We have a landlord. Um, they gave us an insanely great deal. They were super, super generous to our church, and basically we're here for nothing, is basically the reality of it all. And that's, um, pretty amazing and everybody's been super thankful. And the people who own the building have come to our church, and they've made the decision they're not going to come to our church anymore. And with that decision to not come to our church anymore, they have invoked their right—according to the lease we have signed with them—that they've, um, on Tuesday, they gave us notice that we have, uh, six months to find a new place to meet. I'm just gonna let that set with ya for a sec. (Pause.) Good, now, um, there's your sec. That's what ya get. 

Now, I would say, um, that was pretty hard news for me to hear on Tuesday morning. That was pretty hard. I had a pretty bad day on Tuesday cause we're just gettin' to this like, "What are we gonna do?" like your stomach's in a knot, and I just moved here and now what are we gonna do?" And I woke up Wednesday morning with like…I am so fired up. Because I think what God's gonna do in the life of our church is gonna be pretty amazing in the next six months. I am like…I have found myself praying more this week than I've prayed in a long time. I have found myself flat on my face seeking the Lord this week in ways I haven't in quite awhile. I, um, I'm not fearful about our future in any way. I'm reminded in 2 Timothy that he says, "For God did not give us a spirit of fear but of power and love and self-control." And, um, honestly I'm very hope-filled about our future. We've already been to work this week. Like, already been looking at properties and thinking about like what could possibly be next, uh, for our church. I, um, am exicted to see what that is. 

And so here's what I'm asking for you all to do: I'm asking for you to you to just pray for us. I'm asking for you to pray for your leaders—that we would have tons of wisdom and discernment, of course. Um, when you are in a building that doesn't cost you anything, um, that will be a change in our budget, as we think through a building that does cost us something. So we have to make some really really wise decisions about that, and then a location and a place to meet. And in six months from now, we have nothing, um, you can come to our house, and we can have great Sunday services at our house. It'll be wonderful. Ugh. We'll make you breakfast, come on in, it'll be fun. Uh, no, but I really believe that the Lord will really lead us to something, [til] there. It doesn't matter where we meet; it matters that we're together. 

But I gotta say this: I am just so confident that the Lord is gonna provide for us. I don't know what, I don't know where, I don't know anything. But I know He's good, and I know He loves us and He is for us, and I just know He's going to provide for us. I'm not concerned about that in the least bit. But here's the thing that I'm excited about: Because I know that what God wants to accomplish in us is far greater than what He wants to accomplish for us. And I think what He's going to do IN us as we find our dependence on Him in the days ahead, and our trust in Him and our hope on Him, to see what's He's gonna do, is gonna be pretty amazing. 

So, um, I'd love for you to pray about this in your small group each week when you meet. Love for you to commit to pray about this in your home. We're gonna have some prayer meetings set up at the church. We're gonna just come and pray that God would give us wisdom and discernment, and what and where and how. I promise we're gonna keep you posted in the days ahead, like as this whole thing unfolds, where are we going, what do we need to get there, and we will just keep you posted. 

But our, um, goal by the way is to, as the Lord would allow, to find something that's very close to here. If you're curious, our goal is to find something very close to this location, as close as we can get. And something that can—whether we lease or buy or whatever—we don't know yet, you know. This happened on Tuesday and we don't have all the answers. I like to give you everything when I have all the answers. I just don't have all the answers. And that's what's making me more and more dependent on the Lord. So, okay? So there that is. If you have any questions, you can ask me at anytime. Any questions about any of it—or Scott Stonebreaker is here, he's one of our Elders. And, uh, I think Mike's back—oh hi Mike, right there. This is Mike Kennell, one of our Elders. You can ask one of us anytime. We'd be happy to tell you.

Other Announcements:

Trunk or Treat

Free

Meredith Andrews

Concert, November 8th. (Jeff: "Her husband Jacob and I have gone hunting together.")

Women's Ministry Christmas Event, December 7:

Amanda Jenkins

(Dallas Jenkins' wife)

Evening of December 7: Dallas Jenkins Southwest Florida Regional Event for The Chosen