The interim global senior pastor of the embattled Hillsong group of churches is accusing producers of an upcoming exposé docuseries of aiming "simply to hurt the church."
Speaking in a global simulcast this past Sunday, Pastor Phil Dooley claimed the docuseries, premiering March 24 on Discovery Plus, paints a picture "far removed from . . . the truth of who we are." He added, "There are also producers behind this documentary and their purpose is not the healing of people, but simply to hurt the church."
Dooley spoke from Hillsong Church in Sydney, Australia, to more than 100 church locations in 30 nations.
His statements come just three weeks after Hillsong founder, Brian Houston announced he was stepping away from his lead role, and the Hillsong board named Dooley to replace Houston as interim pastor. Houston is facing charges in Australia that he concealed his late father's child sex offenses decades ago. The Hillsong co-founder said that court proceedings are "likely to be drawn out and take up most of 2022" and that "best practice" dictates he take a leave of absence from church leadership.
Dooley remarked on the docuseries when preaching from Nehemiah chapter 4, regarding the people of God encountering resistance in their appointed task. He spoke of critics "who don't like the church" and said: "There are those who are against what God is doing . . . and we've felt the pain of that."
Give a gift of $30 or more to The Roys Report this month, and you will receive a copy of "Jesus v. Evangelicals: A Biblical Critique of a Wayward Movement" by Constantine Campbell. To donate, click here.

Dooley acknowledged briefly those who have come forward as alleged victims of various Hillsong leaders' misconduct.
"There are people who have been hurt by their experience in our church and that saddens me," Dooley said. "For those people I say: We're deeply sorry and we pray that you'll find healing."
Dooley did not address the specifics of those hurt but instead turned to Hillsong's charitable and outreach work.
"If those producers were truly attempting to do an exposé, I would like to expose them to a place called Gugulethu, a township in Cape Town (South Africa) and a school called Tembaletu . . ." he said.
Dooley went on to discuss the "disabled young people" helped by the special education school, funded by "our church collectively around the world." He enumerated a half-dozen other charitable initiatives across several nations in which Hillsong has partnered with Compassion International and other nonprofit groups.
The Roys Report reached out to Hillsong's media contact, seeking  clarification on Dooley's comments but did not hear back by publication time. 
We also contacted the producers of the docuseries for their response, but they did not reply.
Pastor Phil Dooley Speaks at Hillsong:
Discovery Plus last week announced the date of its docuseries Hillsong: A Megachurch Exposed and released a trailer now available on YouTube.
According to a press release, Hillsong: A Megachurch Exposed features interviews with three women who worked with or knew disgraced former Hillsong NYC pastor Carl Lentz, commenting on personal character and church culture issues. One of them, fashion designer Ranin Karim, reportedly had an affair with Lentz. 
Another woman featured in the docuseries is Janice Legata, an artist and communicator who was part of Lentz's church launch team. In a podcast with The Roys Report, Legata spoke out about the "toxic culture" she observed.
The docuseries, which has not yet been screened, is reportedly based on a series of articles by New York Post reporter Hannah Frishberg with analysis from her and Christian megachurch analyst Ben Kirby (known for investigative project PreachersNSneakers). Other participants have yet to be announced.
Official trailer of Hillsong: A Megachurch Exposed:
The docuseries on Discovery Plus is the latest of several Hillsong TV exposés either in production or recently released. The BBC premiered Hillsong Church: God Goes Viral last July, and 60 Minutes Australia aired their own investigation two months later. Another Hillsong docuseries from Scout Productions has yet to release.
Since late 2020, Hillsong has been facing a steady stream of scandals. That November, Carl Lentz, former pastor of Hillsong NYC, was fired and confessed that he was unfaithful in his marriage. Months later, Hillsong announced it was closing its Dallas, Texas, campus, following reports that the previous pastors there used donations to fund their lavish lifestyle. Soon afterwards, Darnell Barrett, a pastor for Hillsong East Coast, resigned after sharing revealing photos of himself on Instagram.
Dooley concluded his sermon Sunday noting that he has been part of Hillsong for over 30 years and saying, "Our church is not perfect, and it's never claimed to be."
"But our church is full of good people doing their best to love Jesus and follow him . . . To pursue their dreams and love and serve others, and have a little fun along the way, because that's okay as well, guys."
This story has been corrected to accurately state details regarding Ranin Karim.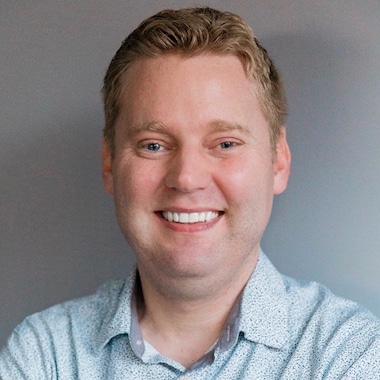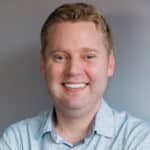 Freelance journalist Josh Shepherd writes on faith, culture, and public policy for several media outlets. He and his wife live in the Washington, D.C. area with their two children.