Brian Houston, global senior pastor of the international Hillsong Church,  announced Thursday that an independent investigator will review the "inner workings" of Hillsong's New York City branch after the firing of its lead pastor, Carl Lentz, on Nov. 4.
"We need a solid foundation for a fresh start and new beginning," Houston said in a tweet, adding, "The best is yet to come."
We are launching an independent investigation into the inner workings of Hillsong NYC/ East Coast. We need a solid foundation for a fresh start and new beginning. The best is yet to come.

— Brian Houston (@BrianCHouston) November 12, 2020
On Friday, the church sent a statement to The Roys Report, saying that the church has heard from "a number of people about their experiences and concerns." As a result, Hillsong is hiring a New York-based legal firm that is not associated with Hillsong to conduct an "in-depth review and investigation into all concerns and wider cultural issues. We are taking this extremely seriously and on the basis of this report, we will be better positioned to take whatever actions are deemed necessary to right the wrongs . . ."
Houston emailed staff and members of Hillsong East Coast about Lentz's termination on Nov. 4. His email, which was obtained by The Roys Report, cited "leadership issues and breaches of trust, plus a recent revelation of moral failures" for Lentz's firing but did not reveal more details, saying to do so "would not be appropriate." He later posted a similar statement on the church's website.
The following day, Lentz, who founded the New York Hillsong location in 2010 with Houston's son Joel, admitted in an Instagram post that he'd been "unfaithful to my wife."
Give a gift of $30 or more to The Roys Report this month, and you will receive a copy of "Wounded Workers: Recovering from Heartache in the Workplace and the Church" by Kirk Farnsworth. To donate, click here.
Lentz's confession was accompanied by a photo of Lentz with his wife and three children. "I now begin a journey of rebuilding trust with my wife, Laura and my children and taking real time to work on and heal my own life and seek out the help that I need," Lentz wrote.
According to an unnamed source in an article  published by the Sun, an unnamed source reported sexual transgressions to Hillsong in 2017, but was rebuffed. "There have been many sexual transgressions at Hillsong NYC," the source said. "We tried to address them in 2017 and we were told that we were spreading gossip.'"
Commenting on the quote in the Sun, Boz Tchividjian, a former prosecutor and founder of GRACE, said, "This is a common & effective method leaders use to shame victims into silence in order to protect offenders & institutional reputations."
Brian Houston and his wife Bobbie founded the original Hillsong Church in 1983 in the suburbs of Sydney, Australia. It now has locations in 28 countries around the world and, pre-pandemic, saw an average 150,000 attenders each week, according to its website.
The various global churches all report to Houston and a board of male elders.
Relatively unknown before taking the helm of Hillsong NYC, Lentz became a media darling for his hipster clothes, tattooed arms and his celebrity congregants, including Justin Bieber and his wife, Hailey Baldwin Bieber, as well as the Jenner sisters. He was one of a number of pastors GQ Magazine has described as "hypepriests" who lead churches frequented by celebrities. 
In answer to Lentz's Instagram post, Esther Houston, Joel Houston's wife, implied that, despite his admission, Lentz had not stopped the affair that led to his dismissal. 
"Amazing to see all the support being poured out for this despicable ongoing behavior," she said in the comment. "Listen. I'm not gonna play this game. I fully denounce this and will make no excuses for it. You've been dealt a good hand, and you played it wrong."
The British tabloid The Sun has reported that Lentz posed as a sports agent when he met a 34-year old designer, who identified herself only as Ranin, in a Brooklyn, New York, park. Ranin told The Sun she had been having an affair with the pastor for the past five months.
Ranin said after a few dates, she began to suspect he was married and asked. At that point, he admitted he had three children and had been married for 17 years. She later used his phone number to find out his last name and, at that point, discovered he was a pastor.
"My mind was blown," she told the tabloid.
Ranin said Lentz told her that when he first saw her, "God told him to tell me that I need to know my worth and there's something special about me … whatever whatever."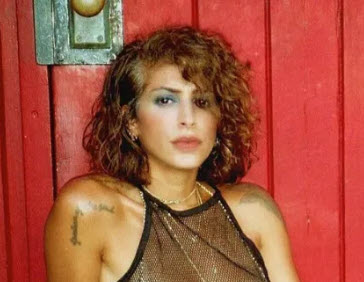 According to Ranin, the two broke up last week. She said Lentz's wife discovered their text messages on his computer at the Hillsong offices, with several of his coworkers there.
Lentz met his wife, Laura, a family friend of the Houston's, in Australia when he attended Hillsong's training program, Hillsong College. It is unclear whether she will remain in her position at Hillsong NYC, though some reports have said that she has also been let go.
In a brief appearance at Hillsong NYC's Sunday streaming service, Brian Houston expressed gratitude for the team of leaders at the Manhattan church and said they were not only supportive of the decisions made, "but were part of the process."
Houston also noted that during transitions, "It's always a time where there's speculation, rumor and gossip when change is made, and especially when radical change is made."
"There's great days ahead," Houston assured the church. "We will continue to stay in touch when it comes to the long-term leadership of Hillsong East Coast."
Neither Hillsong NYC nor Hillsong Global immediately responded to request for comment.
UPDATE: This piece has been updated to include a recent statement from Hillsong.
CORRECTION: An earlier version of this story attributed a quote to Boz Tchividjian instead of the source in the Sun.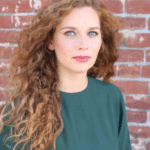 Roxanne Stone is the managing editor for Religion News Service. She formerly served as editor in chief for Barna Group, editorial director for RELEVANT Media Group, as well as at Christianity Today and Group Publishing. Roxanne lives in New York City.