Pastors at the scandal-ridden Hillsong Church lived lavishly on congregants' tithe money, according to former Hillsong members and staff who spoke recently with the New York Post.
The church provided pastors and staff with pre-paid expense cards that they used to buy whatever they wanted—from designer purses to Manhattan hotel stays to huge quantities of food, the sources said.
Former Hillsong LA service pastor Nicole Herman told the Post that she personally loaded the funds onto expense cards for Hillsong pastors, including former Hillsong NYC Pastor Carl Lentz, who recently was fired from the church for an adulterous affair. Herman said the cards were also given to volunteers to make purchases for the church and its pastors.
According to Herman, all the money loaded onto the cards came from church donations and was refilled through her former husband who was the CFO of Hillsong LA.
The Roys Report reached out to Hillsong Church for comment, but the church did not respond.
Give a gift of $25 or more to The Roys Report this month, and you will receive a copy of "I Can't Hear God Anymore: Life in A Dallas Cult" by Wendy Duncan. To donate, click here.

Another former Hillsong congregant who spoke with the Post was 27-year-old Jenna Babbitt, who started attending Hillsong NYC in August 2011. Babbitt said she worked as a nanny for several Hillsong pastors, including Reed and Jess Bogard who unexpectedly resigned from Hillsong Dallas earlier this month.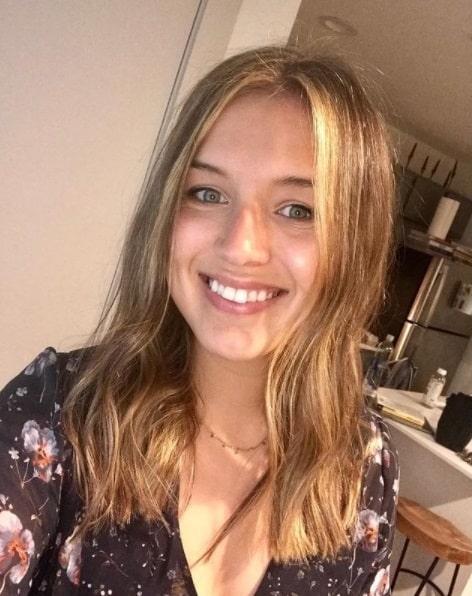 Babbitt said she was given access to a pre-paid card to buy food for the children she babysat.  She added that she and other volunteers also used the cards to buy spreads of food for the pastors before every service. The cards were also used to buy luxury presents and meals from upscale restaurants for visiting pastors, she said.
According to Babbitt, the church never required her to reconcile the purchases she made with the card, nor was there an expectation that the pastors would reimburse the church for personal purchases made with the card.
During the six years she attended the church, Babbitt said she donated thousands of dollars to Hillsong and worked without pay, even though she was poor at the time. 
"The exploitation of free labor while these pastors are making bank is just crazy to me," Babbitt told the Post. (In a podcast released earlier this month, former Hillsong member Janis Lagata recounted a similar experience.)
Another Hillsong NYC member who worked as a nanny for Hillsong pastors is former member Megan Phalon. Phalon told the Post that she began attending, volunteering and tithing to the church in 2011 and began baby-sitting for Pastors Kane and Karla Keatinge about a year later.
Phalon said she also was given a pre-paid card with the instructions to explicitly use it for the Keatinge's kids, not herself. 
Phalon said Keatinge was required to report his expenditures to Reed Bogard each month, but could never remember what the receipts were for. According to Phalon, the receipts included "hundreds" of purchases from restaurants, $700 for a new iPhone, and four-wheeler ATVs the pastors would drive around Williamsburg, a pricey neighborhood in Brooklyn where all the Hillsong NYC pastors lived.
Similarly, Brandon Walker, a 28-year-old who helped the Bogards start a Hillsong branch in Dallas, spoke of the lavish lifestyle Hillsong pastors lived.
Walker told the Post he remembered "a lot of eating out" and renting "very nice Airbnbs," including one that cost $1,100/night. Walker added that Hillsong kept the finances secret because the expenditures were so excessive.
Walker said Reed Bogard once gave him $600 when he needed money. "That's a tactic a lot of these pastors use to keep their secrets," Walker told the Post. "Buying us expensive gifts, giving us money, like, 'I got your back, so when I need you to have my back, this is something to remember.'"
I reached out to Reed Bogard for comment, but he did not respond by time of publishing. The Post said it also reached out to the Bogards, but the couple responded by blocking the Post reporter on Instagram.
Hillsong is reportedly investigating its East Coast branch, following the scandal involving Lentz.
Phalon said she shared details of her experience with investigation lawyers who "were shocked" by what she shared. Lawyers also reportedly contacted Babbitt, asking about the church's use of expense cards.