Hillsong founder Brian Houston yesterday announced the global megachurch had closed its investigation into potential wrongdoing at its New York City location, formerly pastored by Carl Lentz. Houston said the investigation found "significant ways" the NYC megachurch had "failed to reflect Hillsong global culture," but did not give details, nor release the contents of the investigation to the public.
"Every Hillsong location must honor our commitment to creating a caring and healthy environment for our team, volunteers and members," Houston wrote to Hillsong East Coast members in an email. "Under the previous lead pastor, this was not always the case."
In mid-November of last year, a week after the ousting of Lentz for "moral failures," which were later revealed to include an extramarital affair, Houston announced the church would hire an outside law firm to conduct an independent investigation into the "inner workings" of its New York City branch.
"We need a solid foundation for a fresh start and new beginning," Houston said in  a tweet at the time, adding, "The best is yet to come."
Those best days, though, will come on the heels of some major changes, according to Houston's email, most immediately the announcement of Lentz's replacement. "We are very pleased to let you know that the search process has concluded, and we will be announcing the new Lead Pastors in the coming days," he wrote.
Give a gift of $30 or more to The Roys Report this month, and you will receive a copy of "Wounded Workers: Recovering from Heartache in the Workplace and the Church" by Kirk Farnsworth. To donate, click here.
But a new pastor will only be the beginning, Houston added. "In addition to cultural changes, we will be implementing significant structural changes and enacting new policies and procedures in order to rectify the issues we've uncovered," he wrote.  
The investigation, which began in December, was conducted by the law firm Zukerman Gore Brandeis & Crossman, LLP, and the firm was granted "unfettered access to all relevant personnel, records, and correspondence," Houston said in the email. "This was done to ensure that we did not interfere with the process in any way."
However, according to Janis Lagata, a former, longtime member of Hillsong NYC, those with information relevant to the investigation were not given unfettered access to investigators. Legata told The Roys Report in January that to reach the investigator, people had to go through Darren Kiddo, Hillsong International Ministry Director.
"(I)t felt kind of manipulative and basically, like making people afraid," Legata said. "So they were afraid, you know, 'What, if I continue with this? Can I possibly be in trouble?'"
Yet Houston claimed the investigation included "hours of confidential interviews with current and former staff, volunteers and church members."
Houston did not indicate whether the results of the investigation would be made available to church members but said he would inform the church "about the cultural changes that we will make for Hillsong East Coast."
"Now that we have a clearer picture of how we need to move forward, I will be sending you another update shortly about where we are in the process of realigning our church culture," Houston wrote.
Since Lentz's firing, the megachurch  has come under scrutiny for its celebrity culture, with  some former volunteers describing a hierarchy that treated pastors as "royalty" and favored celebrity attendees such as Selena Gomez, Justin Bieber and his wife, Hailey Baldwin Bieber, Kevin Durant, Chris Pratt and the Jenner sisters. 
Some of the more famous of Lentz's congregants, most notably Bieber and Gomez, have reportedly cut ties with Lentz and Hillsong. Bieber recently announced on Instagram he is now attending Churchome, led by pastor Judah Smith.
While the investigation faulted a less-than-healthy culture at Hillsong East Coast, Houston attempted to keep the focus on Lentz, who founded the New York Hillsong location in 2010 with Houston's son Joel. "Let me be clear about our Hillsong East Coast locations," Houston wrote. "The vast majority of staff and volunteers who keep our churches running have behaved admirably.
"I regret that I did not deal with the leadership issue much earlier, which might have prevented some of these failings. I chose to trust at times when I should have taken more decisive action. I gave the benefit of the doubt when I shouldn't have."
In a late November  audio call  with global church leadership and top donors, Houston accused Lentz of narcissistic, manipulative and untrustworthy behavior. Houston went on to describe the global megachurch network as "one house with many rooms," but he said Lentz always seemed to be doing his own thing with Hillsong East Coast.
Lentz's ouster as pastor, followed by an Instagram post  in which he admitted that he'd been "unfaithful to my wife," prompted a firestorm of tabloid coverage of Lentz, his wife, his mistress, his former church and his famous friendships.
Relatively unknown before taking the helm of Hillsong NYC, Lentz, 42, became a media darling for his hipster clothes, tattooed arms and celebrity congregants. Lentz was one of a number of pastors GQ Magazine described  as "hypepriests," who lead churches frequented by celebrities. 
Since his firing, Lentz reportedly sold his New Jersey home, moved to California with his wife and children and began intense therapy.
Brian Houston and his wife, Bobbie, founded the original Hillsong Church in 1983 in the suburbs of Sydney, Australia. It now has locations in 28 countries and, pre-pandemic, saw an average 150,000 attenders each week, according to its website.
The various global churches all report to Houston and  a board of all-male elders.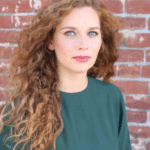 Roxanne Stone is the managing editor for Religion News Service. She formerly served as editor in chief for Barna Group, editorial director for RELEVANT Media Group, as well as at Christianity Today and Group Publishing. Roxanne lives in New York City.
Brian Houston's Email to Church Members:
An Important Message From Pastor Brian Houston_Redacted