Hobby Lobby, the popular arts and crafts store owned by outspoken Christians, today is under fire for reopening stores in states with stay-at-home orders in place.
Yesterday, Business Insider reported that Hobby Lobby had quietly resumed business in Ohio, Wisconsin, Colorado, and North Carolina. The news source also published a leaked memo, from Hobby Lobby Senior VP Randy Betts, telling store managers on what to say if confronted by local authorities:
You and the DM must identify the specific reason within the emergency order that provides that store permission to open.

The reasons could be: because we sell educational materials, because we sell products for home based businesses, or because we sell materials to make PPE (personal protective equipment).
According to WTMJ-TV in Milwaukee, Hobby Lobby briefly reopened a store in Kenosha, Wisconsin, but was shut down on Tuesday when police determined the store had violated the state's "Safer at Home" mandate. According to the Wisconsin Economic Development Corporation, Hobby Lobby stores are not essential and could be fined $250 and sentenced up to 30 days in jail.
Similarly, Ohio Attorney General Dave Yost this afternoon ordered Hobby Lobby to shutter its stores in Ohio.
In a letter to Hobby Lobby's general counsel, Yost wrote: "It does not appear that Hobby Lobby meets the criteria outlined in the (stay-at-home order). On behalf of the Department of Health, you are ordered to immediately cease and desist operations."
Give a gift of $25 or more to The Roys Report this month, and you will receive a copy of "Is it Me? Making Sense of Your Confusing Marriage" To donate, click here.
According to WLKY in Louisville, Kentucky, Hobby Lobby opened a store in Jeffersonville, Indiana, for about an hour on Monday. WLKY said an official from the Clark County Health Department reportedly visited the store and shut it down.
CBS News this morning reported that Hobby Lobby has reopened stores in the Dallas area. Posted on the door of a store in Garland, Texas, was a sign stating, "Operating as an essential business," and encouraging patrons to stay six feet apart.
Hobby Lobby Employees Upset at Treatment by Christian Employer
Caught in the middle of Hobby Lobby's openings and closings are employees who are upset with the retail chain, owned by David Green and his family.
The Greens are outspoken Christians and sponsors of the Bible Museum. Founder and CEO David Green is the son of a preacher and is currently listed as Forbes' 70th wealthiest American with a net worth of $6.3 billion.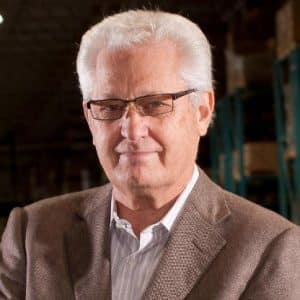 "Last Monday we closed because we were a nonessential business basically, and that was fine with me," said an employee from Ohio who spoke with Business Insider. "Not even four days later, we're reopened because they're saying we're essential now."
The employee added that he and his wife are caring for his mother who has multiple sclerosis and he fears catching the virus and bringing it home. "I used to love working for this company," the man said. "But since this pandemic, I've seen how callous and irresponsible it has been."
Another employee told Business Insider: "This has all been so stressful and exhausting. . . . I don't want to stay home because I'm too lazy to work. I want to stay home to do my part to stop the spread of the virus."
Earlier this month, Hobby Lobby made headlines when a March 19 memo by David Green, claiming that God had informed his decision to keep stores open, was widely circulated on Twitter.
"I used to love working for this company. But since this pandemic, I've seen how callous and irresponsible it has been."
At about the same time, another memo from VP Randy Betts to store managers, became public. This memo said that the chain would "make every effort to continue working the employees"
But the memo also said that sick workers would not get sick pay. Instead, they would have to use personal paid time off, vacation pay, or take an "unpaid leave of absence."
On March 26, Hobby Lobby made headlines again when it announced that it would lay off workers and cut salaries of employees in states where the chain had temporarily closed its stores.
In Oklahoma, 32 employees received a letter from Darsee Lett, David Green's youngest child, announcing that the layoffs would be permanent at the close of business of March 27.
In the letter, the company did not offer any severance, but instead encouraged employees to file for state unemployment benefits. (An earlier memo from Randy Betts had said that employees placed on leave because their store closed would be paid 75% of their regular rate of pay for two weeks.)  
I have reached out to Hobby Lobby several times for comment, but the company has not replied.
The Termination Letter Sent to Employees in Oklahoma: