Hundreds of Taylor University students and alumni, including two former board members, are petitioning the evangelical school to reinstate Professor Julie Moore, whom they say is being wrongly removed for teaching on racial justice.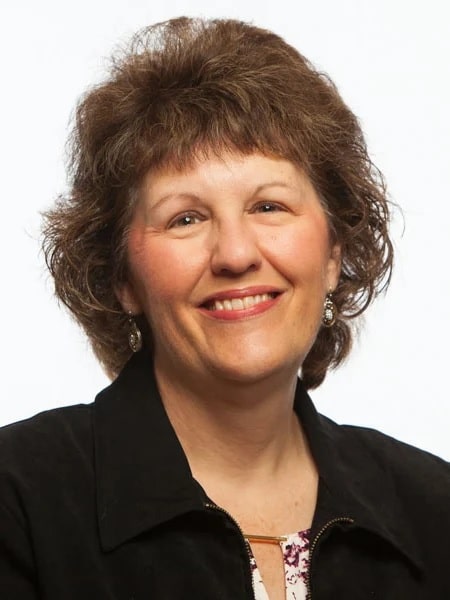 In a widely-shared article and interview published earlier this week, Moore, associate professor of English and director of the Writing Center at Taylor since 2017, shared that her contract with the school will not be renewed. Reportedly at issue is Moore's inclusion of a quote by historian and author Jemar Tisby on her syllabus, as well as assigned readings highlighting social justice and race issues.
Moore will continue to teach at Taylor until May 18, the end of the spring semester.
Many in the Taylor community and beyond quickly responded. A student-initiated petition on Change.org, which launched Monday, has garnered over 850 signatures as of publication time. On Wednesday afternoon, a group of Taylor alumni similarly posted an Open Letter, which has garnered over 670 signatures. 
The 1,038-word open letter describes a "rapid process from accusation to conclusion of Professor Moore's employment (that) was opaque and unethical." Alleging that process exposed a "breach of ethics," the letter states Taylor leadership "falsely accused Professor Moore of misconduct," failed to empower her, and attempted to silence her. 
Give a gift of $30 or more to The Roys Report this month, and you will receive a copy of "I Didn't Survive: Emerging Whole After Deception, Persecution, and Hidden Abuse" by Naghmeh Abedini Panahi. To donate, click here.
At least two signees of the open letter have past affiliation with the Taylor University Board of Trustees. 
One signee is Taylor graduate Joseph Brain, professor of environmental physiology at Harvard University T.H. Chan School of Public Health. Bain served as board member for two decades, ending in 2019. 
Another past board member who signed the letter is Chicago-area administrative pastor Mark Soderquist.
Taylor alum Eric Moore, Ph.D., who works at a nonprofit organization in Baltimore, Maryland, told The Roys Report (TRR) that he helped coordinate the letter to "speak up and speak clearly."
"Several of us alumni were frustrated by what we see as a decline of civility, leadership, and values at Taylor broadly and about the injustice toward a good person and professor specifically," said Eric Moore, who is not related to Julie Moore. 
TRR reached out to a media spokesperson at Taylor University for comment but did not receive a response.
Also signing the open letter is Diane Langberg, Ph.D., who graduated from TU in 1970 and was subsequently recognized with the university's Distinguished Alumna Achievement Award.
"A voice has been silenced—a voice that invites us into the lives and struggles of others," Langberg told TRR. "That is what our Lord did. He became like us. He entered into our world and our struggles. We are not like Him when we silence others and do not want to enter in and learn from them." 
The letter, which additional Taylor community members may still sign, was delivered via email on Friday at noon to current Taylor leadership including Provost Jewerl Maxwell. 
Moore amplified 'historically underrepresented voices'
Taylor's decision not to renew the contract with Professor Moore, who is on a non-tenure track, surprised her. In fall 2021, her performance review, reflecting a unanimous vote of the English department, affirmed Moore as a "highly valued professor." 
Moore learned of the contract non-renewal soon after a January meeting with Maxwell, in which he expressed concerns about the content of her English composition class. 
"Students this fall (were) still asking after two weeks of class, 'Is this a class on composition or is this a class on the sociology of race?' And this office hears it," Maxwell told her in the meeting.
Throughout her 30-plus-year teaching career, Moore said she has taught composition using themes of racial justice. She added that, during her rigorous interview process in 2017, this thematic focus of her teaching was a point of discussion. Maxwell joined the staff of Taylor as provost in October 2021.
During her meeting with Maxwell in January 2023, Moore pressed the provost to name which readings in her class did not reflect "balanced material." Maxwell replied: "Jemar Tisby is the main focus."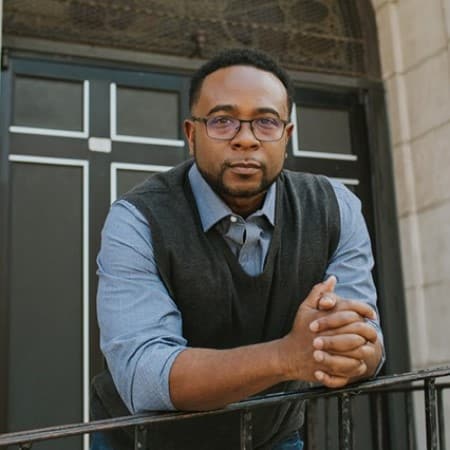 However, Moore noted that her syllabus only quoted Tisby, a Ph.D. historian at Simmons College of Kentucky, but did not assign any of his works. The course's assigned readings included "Letter from a Birmingham Jail" by Martin Luther King Jr. and a landmark essay, "The Condition of Black Life Is One of Mourning," by Claudia Rankine.
Tisby, who broke the story of Moore's contract non-renewal on Monday, also spoke out this week. "My disappointment is for the professors who are the casualties of these cancel culture models," he said. "They're faithful teachers and they don't deserve this."
One of the signees of the student petition, who requested anonymity to avoid retaliation, pointed to the specific issues at stake. 
The student, who is a junior in the English department, said: "As a student of color, I've felt gaslit multiple times at Taylor, by administrative statements especially. They claim to care about diversity and yet refuse to have honest conversations about race and racism within their academic departments and on campus with students." 
Another Taylor alum, Geoffrey Taylor, Ph.D., a music teacher in New York City, said he has heard some dismiss Moore's teaching approach as reflecting "wokeness." He said the term is used "to discredit or discount anything they don't like" or history that makes them feel uncomfortable. 
"If someone believes that trying to amplify, celebrate, and engage with historically underrepresented voices is a problem, they should probably spend a bit more time reading the Gospels," Taylor added.
Pressing on with petition, support for Moore
Several leading voices in Christian academia have also spoken up in Moore's defense.
English professor and author Karen Swallow Prior helped organize a GoFundMe fundraiser to benefit Moore and her family. The page notes that Moore "is a single mother who is caring for herself and an adult child with disabilities." As of publication time, supporters have raised over $22,000 of a $65,000 goal. 
Prior, who recently announced her impending departure from a faculty position at a Southern Baptist-affiliated seminary, also noted the difficulty of the current job market in their field. 
Moore, 58, stated in the meeting with Maxwell: "Nobody wants to hire me at this age." In an Instagram post, Prior said: "I'm the same age as Julie. It is the worst age to be out of a job." 
Heather Thompson Day, associate professor of communications at Andrews University in Michigan, told TRR that Moore's contract non-renewal "discouraged" her. Day cited figures from Pew Research about Gen Z being the first generation to be predominantly nonwhite and said a university should be "one of the most equitable spaces young people can engage in."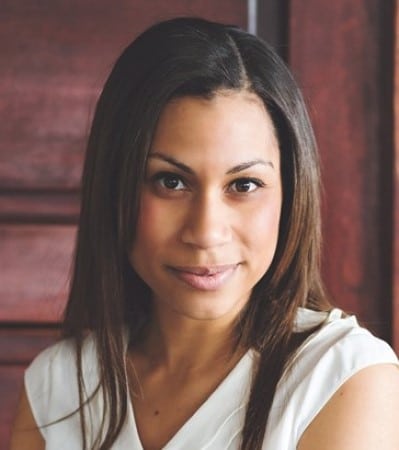 "It is important for students who are training to work in various industries to navigate the research showing inequities in the systems they will one day be serving in," said Day, also an author and podcaster. "How can we fix what we aren't willing to admit has been broken? How can we learn from history if we aren't even willing to engage it?" 
The alumni-led open letter calls TU leadership to take "two immediate and urgent actions." They ask Provost Maxwell to openly apologize for the "unethical and unscrupulous" process of Moore's termination, and for Moore's contract to be renewed.
Geoff Taylor, co-organizer of the letter, said they are continuing to raise awareness of it and their intent behind it. 
"Injustice has occurred here, both towards Julie Moore and to all of the people of color at the school for whom this decision is an insult to their personhood," he said. "We refuse to be complicit in that through our silence." 
Day, the daughter of a white mother and a Black father with African-American and Caribbean ancestry, noted some of her students find it challenging to engage with racial justice issues.
"The most difficult conversations are often the most important," she said. "Micah 6:8 reminds us what the Lord requires of us, 'To act justly, to love mercy, and to walk humbly with your God.'"
After initial publication of this story, a Taylor University spokesperson provided the following statement in response: 
It is the University's policy not to comment on the specifics of personnel matters. With any contract non-renewal, there are many factors that impact an organization's decision. We understand and empathize with a faculty member's disappointment when a contract renewal decision does not go as they had hoped. We are fully dedicated to embracing and celebrating diversity as an intentional community striving to live out the Gospel of Jesus Christ, which transcends all ethnic, cultural, socio-economic, and national divisions.
Correction: An earlier version of this story incorrectly stated that Mark Soderquist was a current Taylor board member.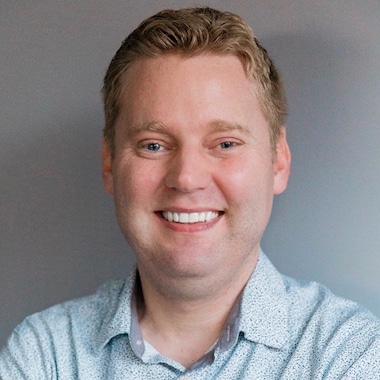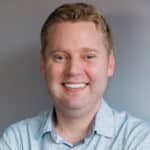 Freelance journalist Josh Shepherd writes on faith, culture, and public policy for several media outlets. He and his family live in the Washington, D.C. area.