A pastor and Christian radio host in central Illinois has been arrested on charges of grooming a minor, after sending a teen girl "sexually inappropriate" messages online, local authorities say.
Joseph "Joey" Krol, 36, sent sexually explicit material to the Snapchat account of a 15-year-old girl and requested nude photos of her, according to a sworn affidavit from the Macon County Sheriff's Office. Reportedly, Krol knew the girl and her family through Galilee Baptist Church in Decatur, Illinois, where Krol has served as senior pastor since 2016.
What Krol didn't know is that the girl's family, located in nearby Oreana, had contacted local authorities. They captured the social media interaction as part of an undercover investigation, stated Sgt. Roger Pope per a local news report.
"(She) allowed me to take over her Snapchat account and act as her while conversing with Krol," said Sgt. Pope in the affidavit. "During our conversations, Krol requested photos of (the girl) in her underwear." His explicit dialogue with the minor included asking if "her fantasies" include an "interest in older men."
Days later, officers knocked on the front door of Krol's residence in Dawson. Through a window they observed Krol grabbing his phone and running a "factory reset" on the device. But they had already obtained the evidence.
Give a gift of $25 or more to The Roys Report this month, and you will receive a copy of "Ecclesiastes and the Search for Meaning in an Upside-Down World" by Russell L. Meek. to donate, click here.
Krol was booked at the county jail on October 15 and charged with the Class 4 felony charge of grooming. The offense is defined as attempting to seduce, solicit, lure, or entice a child to commit a sex act.
Krol's criminal activity of grooming reportedly began during his five-year tenure at Galilee Baptist, a Southern Baptist church in rural Decatur. In July, Krol was hired as senior pastor at another Southern Baptist church—Rochester First Baptist Church, located in neighboring Sangamon County.
Krol also worked as operations manager and an on-air host for Christian radio station WLUJ—a Moody Radio affiliate, which is owned by Good News Radio. Krol is no longer listed as an employee on the station's website, and it is unclear when his employment there ended. The Roys Report reached out to the station but did not hear back.
Rochester Baptist posted a statement online. "We as a church are grieved to learn of this allegation involving Dr. Krol," the church said. "Because we take this seriously, we have immediately suspended Dr. Krol from all responsibilities. We have great concern and are in prayer for all affected by the situation and will cooperate with any law enforcement investigation."
Similarly, the elders of Galilee Baptist issued a statement, saying: "We are eager to minister to all involved in this situation and will be offering professional counseling services to the victim of the alleged incident."
Krol and his wife, Aubrey Krol, have two children, according to Krol's 2019 bio at WLUJ. Aubrey Krol works for the Illinois State Baptist Association (IBSA), which is affiliated with the Southern Baptist Convention.
Lisa Misner, public policy manager at IBSA, responded to a request for comment. "The local churches affected by this case are cooperating with law enforcement and ministering to their congregations and to those involved in the case," she stated.
"As a network of autonomous churches, IBSA continues to offer resources to help churches protect vulnerable people and to minister in cases of sexual abuse."
The Southern Baptist Convention has been rocked by allegations of clergy sex abuse and cover-up. On June 15, Southern Baptist messengers from across the nation adopted a strategic initiative known as Vision 2025 during the SBC Convention in Nashville. The sixth strategic action calls the convention to "prayerfully endeavor to eliminate all incidents of sexual abuse."
Krol remains in custody at Macon County Jail, with bail set at $75,000.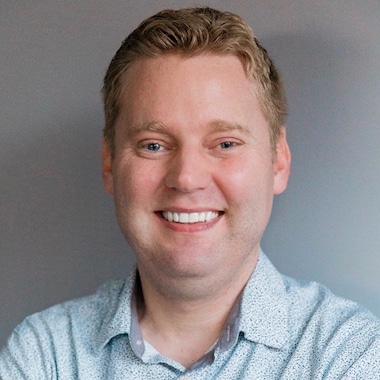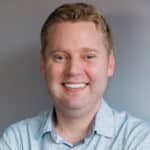 Freelance journalist Josh Shepherd writes on faith, culture, and public policy for several media outlets. He and his wife live in the Washington, D.C. area with their two children.