An Indiana pastor has resigned after a woman accused him publicly during a church service this weekend of sexually abusing her for years, beginning when she was 16. A second victim has also come forward, alleging a years long cover-up of sexual abuse within the church.
On Sunday, Pastor John B. Lowe II of New Life Christian Church and World Outreach in Warsaw, Indiana, confessed in front of his church that he had committed "adultery" decades ago and received applause from the congregation.
But his alleged victim said Lowe's confession didn't match his misconduct.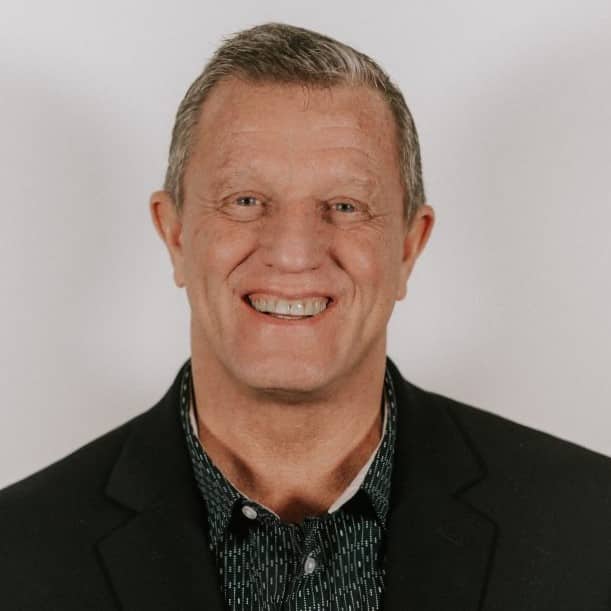 And Lowe resigned Monday after news of the woman's allegations spread, and local media report a criminal investigation is pending.
Now, a former church member and her mother have come forward alleging further cover-up. Jessica "Jessi" Kline, now in her late 20s, says Lowe tried to keep it secret when she disclosed 15 years ago that she had been molested by a relative of Lowe's who also volunteered in the children's ministry.
Give a gift of $30 or more to The Roys Report this month, and you will receive a copy of "The Ballot and the Bible" by Kaitlyn Schiess. To donate, click here.
The Roys Report (TRR) is not naming this relative because he has not been charged with a crime related to the alleged molestation.
The alleged victim's mother, Kris Kline, told TRR she called authorities after she found out Lowe had not reported the crime. But a Child Protective Services investigation did not lead to criminal charges, she said, because prosecutors determined there wasn't enough evidence.
'They can't just bamboozle people'
"I committed adultery," Lowe says in a video posted to Facebook by a family member in the audience Sunday. The confession came at the end of the morning service, according to a church statement, but the livestream cut off moments beforehand.
"It was nearly 20 years ago," Lowe said of his misconduct. "It continued far too long, it involved one person, there's been no other, nor any other situations of unbecoming conduct for the last 20 years."
Lowe said his public statement was part of "the biblical process of confession, repentance, and forgiveness." He also announced he was stepping down from ministerial duties.
Immediately after Lowe's statement, a woman and her husband stepped up on stage and told the congregation that Lowe was misleading them about what he had actually done.
The woman said Lowe had groomed her as a teenager and had sex with her, starting when she was just 16. The woman said her brother recently told her he had witnessed at least some of the abuse.
The woman said she "tried to tell someone, but all that was done was cover-up."
"If I would've gotten counseling, your dad would be in prison," she told Lowe's son, associate pastor Bryan Lowe, during the confrontation Sunday.
TRR is not identifying the woman since she's an alleged victim of sexual abuse.
The abuse continued for nine years, the woman's husband said.
"We're working through love and forgiveness . . ." he told the congregation. "But people have to be held accountable. And they can't just bamboozle people, and just say, well, I just committed adultery. It was far beyond adultery."
The video shows that someone else led a prayer for John Lowe after the couple left the stage. At least a couple dozen church members laid hands on him, too.
The moment was reminiscent of when Andy Savage's megachurch gave him a standing ovation after his confession, which minimized his sexual assault of a 17-year-old.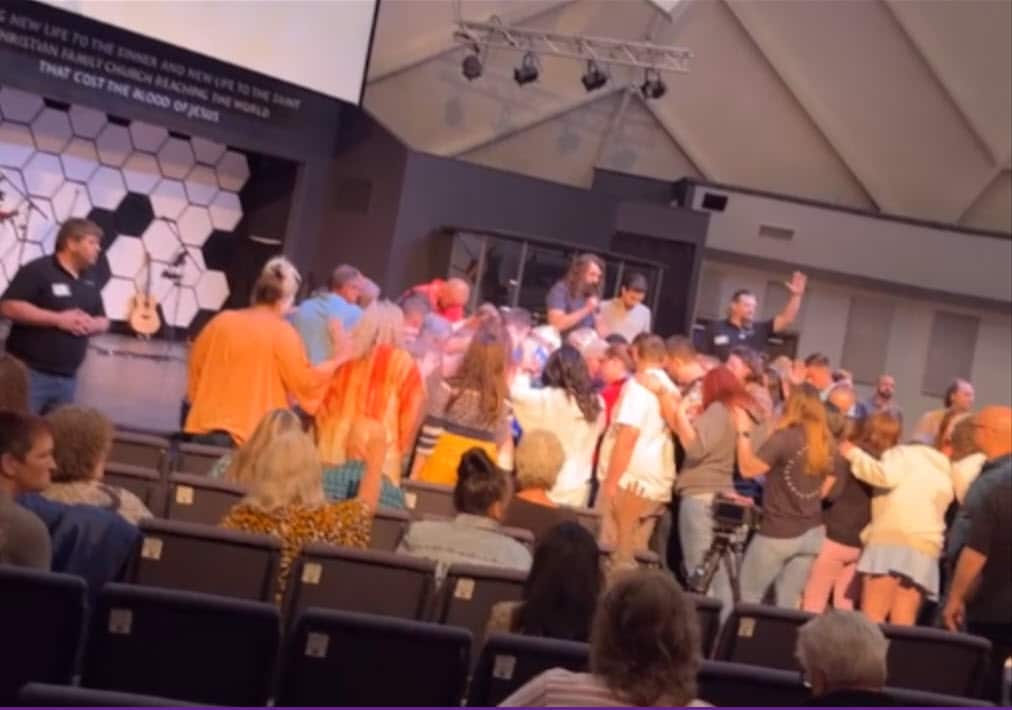 The Facebook video went viral and by midday Monday had thousands of comments condemning the church. New Life Christian Church and World Outreach published a statement late Monday saying Lowe had resigned that day, after 42 years leading the church.
The church stated that the woman had "disclosed the relationship" to others in the church, spurring leadership to confront Lowe. He then confessed to "adultery," according to the statement.
The statement also acknowledged that the woman "tearfully described living with deep shame and pain" as she recounted her story to the congregation on Sunday.
"In the wake of what has now been revealed, we are hurting and broken for a woman who has lovingly attended and served in the church for many years, as well as for her husband and family," the church stated. ". . . Our brokenness extends to Pastor John B. Lowe II, his wife and family as well."
The statement does not use the word "abuse" or "abusive" to describe Lowe's misconduct. Experts in clergy sexual abuse say the term should be used for any sexualized behavior happening in a church context where one person has more power than the other.
The 'biblical' way
Jessi Kline told TRR that Sunday wasn't the first time Lowe had tried to cover up allegations of sexual abuse.
Kline, who wanted TRR to use her real name and picture, said she grew up going to New Life and attending its private school, where her mother worked.
That changed in late 2006, when Kline was 13. That's when Kline disclosed that John Lowe's relative had molested her while babysitting Kline and her brother several years before, Kline told TRR.
Kline said she first disclosed her abuse to a friend during a youth group meeting, who immediately disclosed the abuse to Kline's youth pastor, Bryan Lowe. Lowe then called a meeting with Kline's parents, who were attending an adult service during the youth group meeting. Within an hour, the family had disclosed the abuse to John Lowe and his wife, Debbie Lowe, Kline said.
"We told them what happened and they weren't surprised," Jessi Kline's mother, Kris Kline, recalled. The Lowes called their relative into the room, she said, and he confessed to the alleged molestation in front of Kris, her husband at the time, and the Lowes.
"They wanted to keep it between us—handle it within the church in, of course, the 'biblical' way," Kris Kline said. The Lowes promised to get their offending relative counseling, but "they kept doing nothing," she added.
TRR sought the church's response to the Klines' allegations but did not hear back.
Kris Kline grew "livid" after finding out later that the relative was continuing to volunteer in the nursery during church services.
"He should not be allowed to be in there, caring for other people's children, after what he did to my daughter," Kris Kline recalled telling John Lowe.
She said John Lowe responded with excuses and baseless accusations against her. So she told the same thing to children's ministry leaders, she said.
She learned that church members were later told the Klines were "making a mountain out of a molehill" and trying to destroy the church.
Kris Kline said she quit working at the church's private school and transferred her kids elsewhere in the middle of the academic year to separate them from Jessi's alleged molester. Kris said she also went to police, after learning the Lowes had not reported the crime.
Documentation shows a Child Protective Services investigation took place. But no criminal charges were filed because there wasn't enough evidence, she said.
Jessi Kline told TRR that at 13, she could remember some details about the molestation—like her babysitter sending her brother out of the room to get something to drink. But she had repressed much of the traumatic incident, she said. And she didn't feel ready at the time to pursue a civil case.
"I just wanted it to all go away," Jessi Kline recalled.
She likened the church's culture to a cult.
"There's a narcissistic leader who is very charismatic," Jessi Kline said. "There's a lot of fear, there's a lot of brainwashing, manipulation, and he has his loyal followers.
"And then people who speak up against it are outcasts. And that was my family included."
Jessi's mother added that almost no one from the church came to their aid in the aftermath of Jessi's disclosure, even as she changed churches, got a new job, and dealt with severe illness.
"I felt like we were let down by every Christian, every church, the law enforcement, everything," Kris Kline said.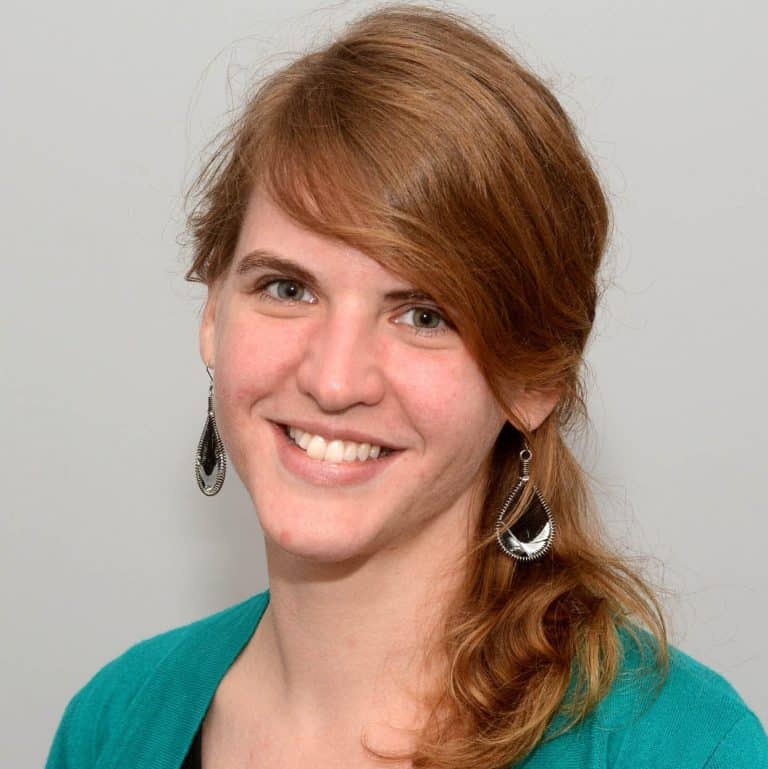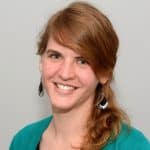 Sarah Einselen is an award-winning writer and editor based in Texas.