Janet Parshall, host of Moody Radio's In the Market, today resigned unexpectedly as chairman of National Religious Broadcasters (NRB), according to an email sent by Ron Harris, acting NRB chairman. Also resigning is Janet's husband, Craig Parshall, who served as NRB's general counsel.
NRB is the largest association of evangelical broadcasters. And in February 2019, Parshall was elected chairman during an acute financial crisis that brought the organization to the brink of bankruptcy.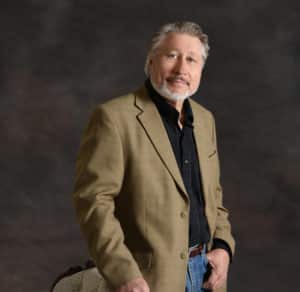 Thanks to at least $750,000 in donations from NRB members, like IN TOUCH Ministries, NRB was able to avoid bankruptcy. But according to an article by Warren Smith, this year's annual NRB conference was attended by half as many people as NRB's conference three years ago. And this latest move raises questions about the organization's future. 
"(A)s the result of much time spent in prayerful consideration of what the Lord has called us to do," Parshall said, "Craig and I have decided it is now time for both of us to step away from NRB. . . . Both of us pray that the God of all creation, whose message we love to proclaim, will provide all of us with the wisdom, courage, discernment, compassion and strength for the coming days to finish our race strong."
Both Janet and Craig Parshall have been associated with NRB for decades. Janet Parshall served NRB for nearly 20 years as a board member and executive committee member before becoming chairman. Craig Parshall served two terms as NRB's general counsel where he promoted NRB's public policy interests, like free speech and freedom of religion, in Washington, D.C.
Give a gift of $50 or more to The Roys Report this month, and you will receive a copy of "The Kingdom, the Power, and the Glory: American Evangelicals in an Age of Extremism" by Tim Alberta. To donate, click here.
Ron Harris, NRB's former vice chairman and the president of MEDIAlliance, is assuming Parshall's role.
NRB's Statement Emailed to Members:
A statement from Acting NRB Board Chairman Dr. Ron Harris_Redacted