Speaking at The Master's Seminary last week, well-known author and pastor John MacArthur urged seminarians not to speak at conferences with women speakers, even though he's done that repeatedly in the past.
"There's a line at which you can't cross because someone is blatantly disobedient to Scripture," MacArthur said. "That would be, you won't see me on a panoply of speakers that includes women because that is a total violation of Scripture—when you have men and women preachers. I can't do that because . . . your reputation at that point becomes very muddy."
The comments were offered during a question and answer session at the seminary on May 2, and seemed to echo MacArthur's sentiments in 2019 when he told Bible teacher Beth Moore to "Go home."  MacArthur also recently told a female YouTuber critical of Calvinism to "keep her thoughts to herself." And, as The Roys Report (TRR) has extensively reported, MacArthur has an alleged pattern of protecting child abusers while punishing female abuse victims.
Despite this, MacArthur has spoken at conferences with women speakers on at least two occasions.
In 2015, MacArthur invited a woman—Joni Eareckson Tada—to speak at his controversial "Strange Fire" conference, denouncing charismatics. Tada taught from Scripture on the topic of healing.
Give a gift of $30 or more to The Roys Report this month, and you will receive a copy of "The Ballot and the Bible" by Kaitlyn Schiess. To donate, click here.
Joni Eareckson Tado speaking at MacArthur's Strange Fire conference:
MacArthur also spoke alongside Tada at the 2008 Ligonier National Conference. Like MacArthur, Tada gave two messages at that conference—one on "Good News in a Fallen World" and another on "Proclaiming the Gospel to All Nations."
Joni Eareckson Tada speaking at 2008 Ligonier National Conference:

MacArthur open to charismatics & proponents of infant baptism
Despite his hard line on women preachers, MacArthur said he otherwise would be willing to appear with most anyone he believes is a Christian but has different views on non-essential doctrines. (MacArthur said he would not share the stage with anyone who denies essential doctrines, like the Trinity or the deity of Christ.)
"If the person is a true believer, then the Lord allowed him into the kingdom," MacArthur said. "And if you're in the kingdom, I have to figure out a way to work with you."
MacArthur then noted that he spoke at Ligonier conferences, even though he disagreed with Ligonier founder R.C. Sproul on infant baptism and Covenant Theology. MacArthur also noted that at the late Pastor Jack Hayford's invitation, MacArthur spoke at a pastor's conference for the Foursquare denomination and "charismatics."
MacArthur urged the seminarians to be "gracious and loving and unifying and helpful to others who are in the kingdom." He added that as long as a pastor establishes his "own fidelity" by openly stating his positions on disputed doctrines, "people don't question your associations."
"I mean, if I'm at Ligonier, nobody thinks I abandoned what I believe," MacArthur continued. "If I went over to Jack Hayford's church and do the pastors' conference of Foursquare and charismatics, nobody felt that I had abandoned my non-charismatic view. I've got too much in print on that."
John MacArthur at Q&A Session at The Master's Seminary:
The comments are surprising, coming after MacArthur's wholesale denunciation of charismatics in 2013. That's when MacArthur published a book called, "Strange Fire," and hosted a conference by the same name.
In the book, MacArthur claims the charismatic movement "blasphemes" the Holy Spirit. And at his Strange Fire conference, MacArthur implied that charismatics aren't true Christians.
Now, MacArthur seems more concerned about egalitarians, who believe women can be preachers, and those who are too accommodating of culture. In addition to not speaking alongside women preachers, MacArthur said he would also not speak at an event with "anyone who's so tapped into the culture that they're viewed as a problem outside tolerable convictions."
"I wouldn't speak in the same place as Bill Hybels or Joel Osteen," MacArthur said.  Hybels has not spoken at any conferences since resigning from his church five years ago in the wake of multiple allegations of sexual misconduct.
MacArthur told James MacDonald he 'betrayed' his followers
MacArthur also made what appeared to be a reference James MacDonald's decision to invite T.D. Jakes, a proponent of a heresy called modalism, to the Elephant Room 2 Conference in 2012.
As The Roys Report (TRR) exclusively reported three years ago, MacArthur told leaders at the Moody Bible Institute in 2012 that he would not speak at Moody's upcoming Founders Week if MacDonald was going to speak there, too. MacArthur ended up speaking at Founder's Week that year, but MacDonald did not.
MacDonald has since been fired from his church for alleged bullying, deception, and financial misconduct. Last month, authorities in California charged MacDonald with felony assault and battery for allegedly attacking a 59-year-old woman.
"If you compromise along the way, then . . . people are questioning you," MacArthur told the seminary students. "I had that conversation with James MacDonald one day. It was not a happy one. But I said, 'You just betrayed all the people who have been listening to you for years by what you did. You basically said to them, I'm not who you think I am.' . . . (MacDonald) didn't like that. But it was true."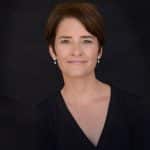 Julie Roys is a veteran investigative reporter and founder of The Roys Report. She also previously hosted a national talk show on the Moody Radio Network, called Up for Debate, and has worked as a TV reporter for a CBS affiliate. Her articles have appeared in numerous periodicals.