In 2019, Braylon Oliver stepped away from pastoring the Downtown campus of Churchome, a so-called "celebrity megachurch" with campuses in Los Angeles and Seattle.
Oliver's former girlfriend* had accused him of "inappropriate conduct," Churchome explained in a statement to The Roys Report (TRR), and an independent investigation had determined that the "allegation was credible."
Yet, three years later—in 2022—Churchome rehired Oliver.
Churchome stated that Oliver had "demonstrated spiritual and personal growth" and that the church "firmly believed in his restoration and reconciliation."
But Oliver's alleged "inappropriate conduct" was forcing sex on a woman over her clear objections, according to a written summary of Churchome's independent investigation obtained by TRR. (California law defines rape as the use of force, threats, or fraud to have non-consensual intercourse with another person.)
Give a gift of $25 or more to The Roys Report this month, and you will receive a copy of "I Can't Hear God Anymore: Life in A Dallas Cult" by Wendy Duncan. To donate, click here.

Plus, the alleged victim, who asked to be called "Jane" to protect her privacy, told TRR that Oliver never admitted what he did, let alone tried to reconcile.
But Jane said Oliver was a charismatic speaker and rising star, adding that at Churchome, stars got preferential treatment.
Churchome is known for the many VIPs and celebrities who attend the church pastored by Judah Smith, a celebrity in his own right with more than 700,000 Instagram followers. In 2021, Smith claimed the church drew 10,000 people to its five locations, three of which have since closed.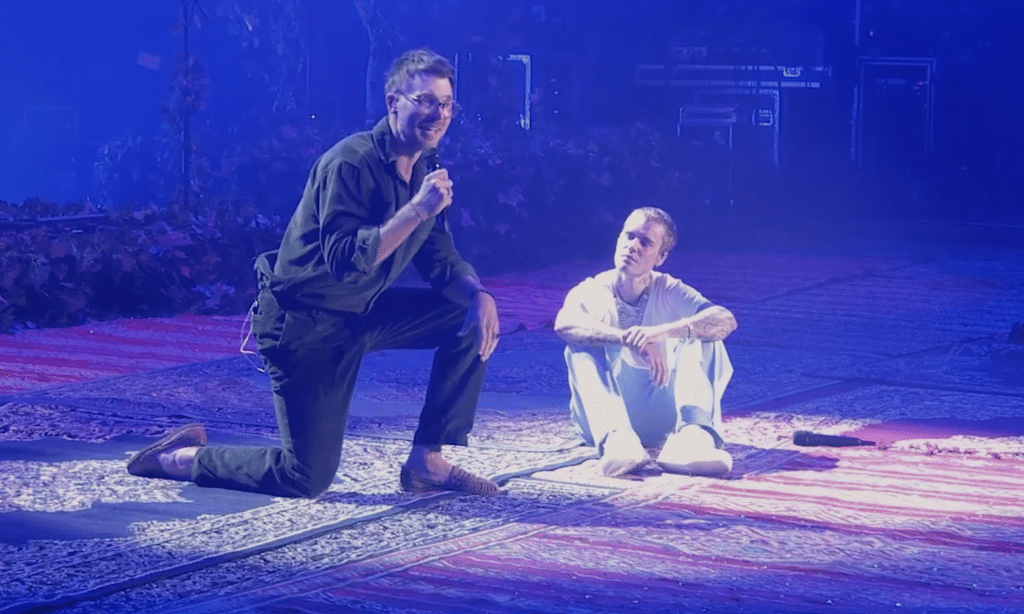 Jane said in July 2022—two months before Churchome rehired Oliver—she spoke with Churchome Co-Lead Pastor Chelsea Smith, Judah Smith's wife.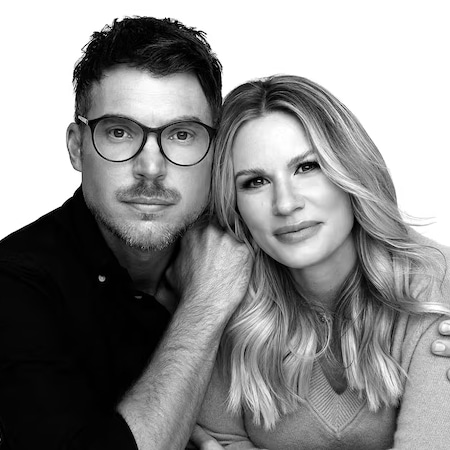 Jane said Chelsea repeatedly called Oliver's alleged rape a "mistake" and urged Jane, who nannied for the Smiths for many years, to forgive Oliver.
"'Holding someone down, forcing them to have sex with you when you're trying to get out of a car—that's not a mistake,'" Jane recalled telling Chelsea. "'That's a conscious choice.'
"And I said, 'If I have to live the rest of my life with the consequences of his choice, so does he. He doesn't get a three-year probation, a slap on the wrist, and his life back.'"
Jane reiterated her objection to Chelsea in a follow-up text August 11, which Jane shared with TRR.
"The church, your church, needs to be a place where people feel safe, where there is trust, where there is accountability," Jane texted. ". . . Unfortunately, Braylon has not taken responsibility for what he did, he has not sought forgiveness, therefore there does not appear to be genuine transformation."
Chelsea texted back that she would "definitely pass" Jane's objections to Chericka Johnson, now chief strategy officer at Churchome.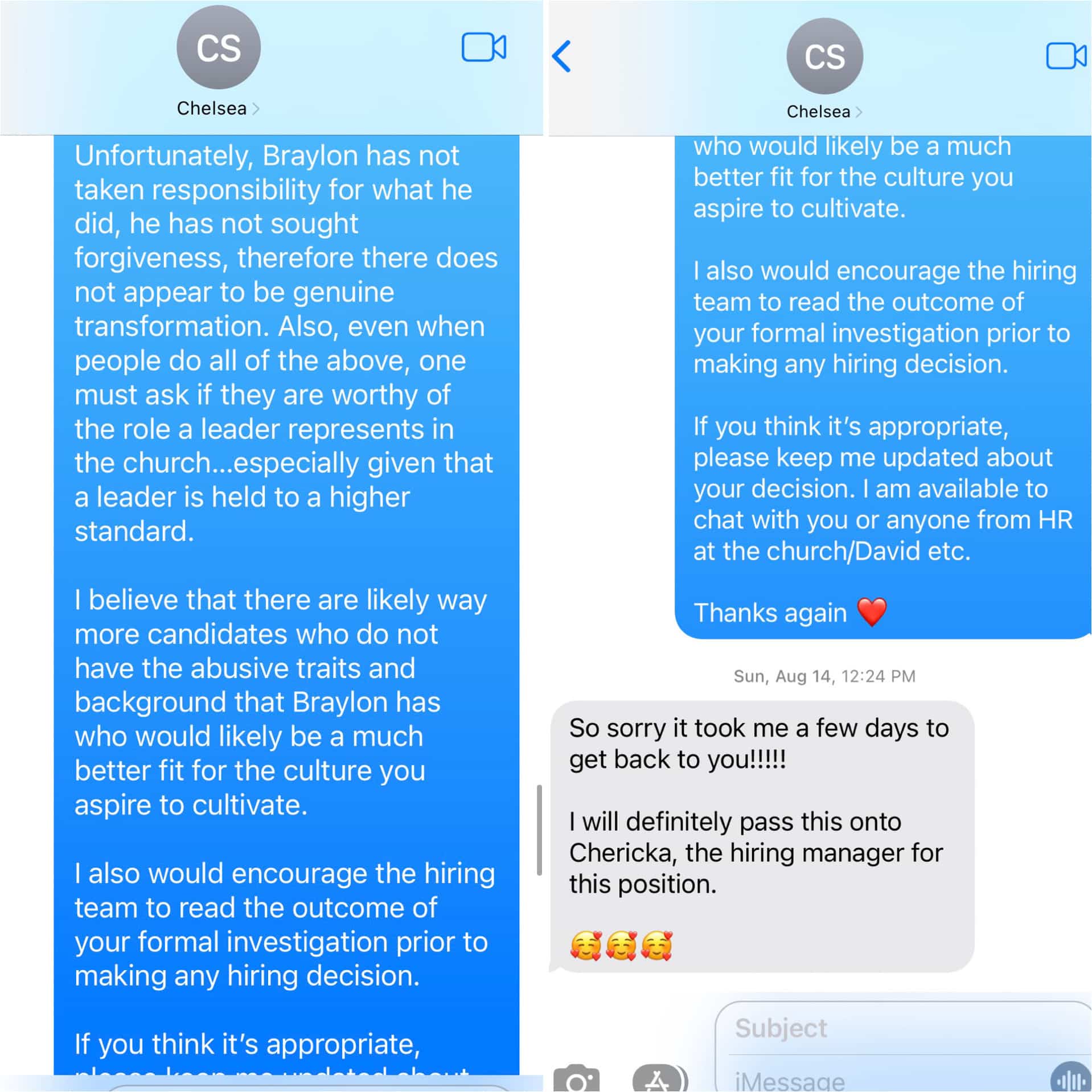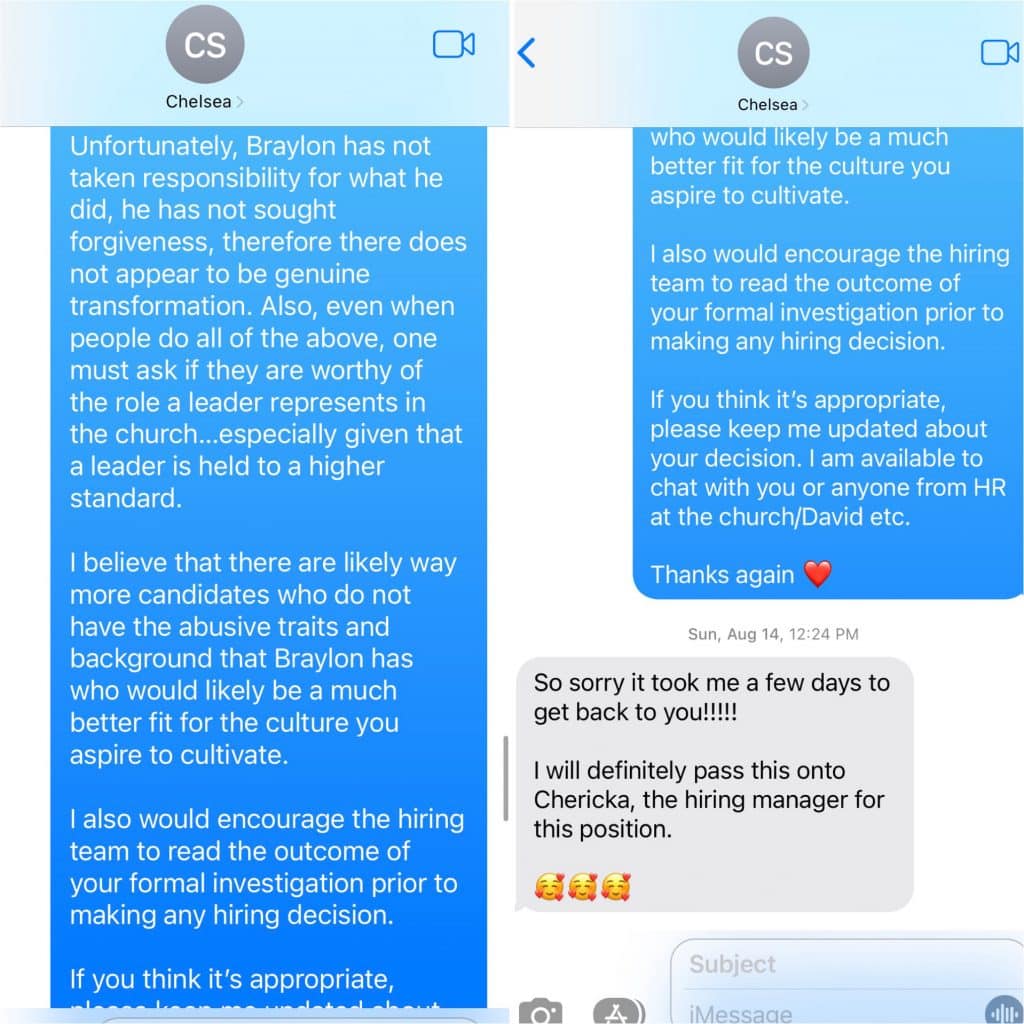 But several weeks later, reportedly without notifying Jane, Churchome sent an email blast to congregants, introducing Oliver as its new donor relationship manager—a position Oliver still holds. The email, which TRR obtained, thanked recipients for their continued "trust and generosity" and stated that Oliver would be reaching out to tell them of giving opportunities.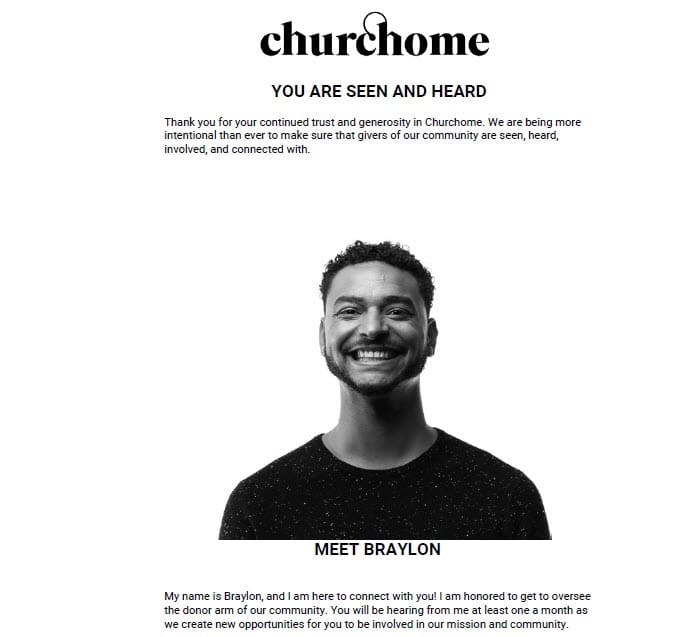 TRR requested an interview with Judah and Chelsea Smith regarding Oliver and his employment at the church, but the Smiths declined to interview.
We also reached out to Oliver for comment, but he did not respond.
However, Attorney Margaret Doyle Fitzpatrick, who conducted the investigation for Churchome, wrote in her summary that when asked about the alleged rape, Oliver claimed he had "no recollection of this event."
Alleged rape in 2012
According to Fitzpatrick's summary, the alleged rape occurred around October 24, 2012, in San Diego, California.
The summary explains that at the time of the alleged rape, Jane was dating Oliver, and Oliver had just been laid off as a youth leader at The City Church San Diego.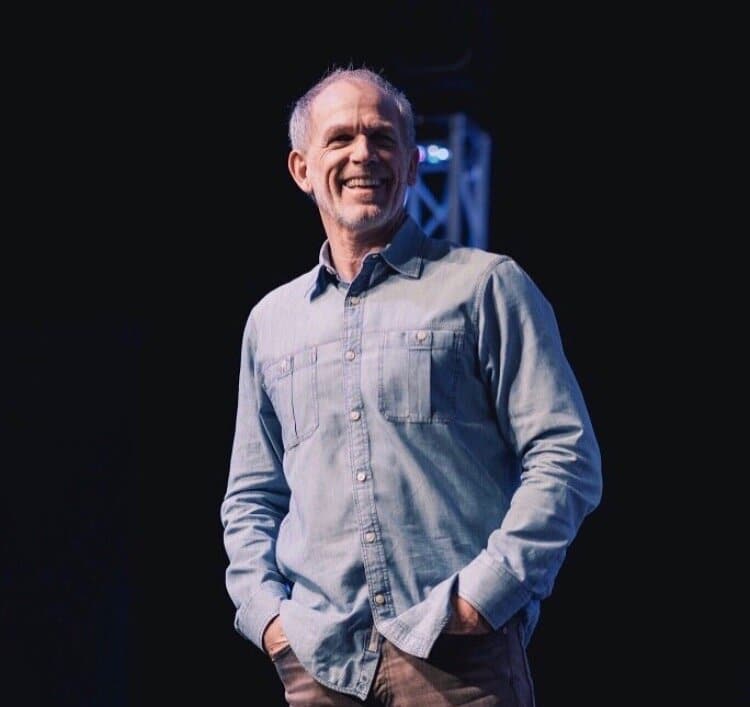 The San Diego megachurch is pastored by Jerry McKinney, Judah Smith's uncle, who states in his online bio that he helped plant Churchome. Also, in 2012, The City Church and Churchome shared the same name. Prior to 2017, Churchome was named The City Church, but Churchome told TRR that the two churches have always been independent entities.
According to Jane, on the night of the alleged rape, her two sisters were visiting from out of town and staying at Oliver's apartment. Oliver had been "drinking a lot" and making "inappropriate jokes," Jane said. This led to a heated argument between the couple, she added.
Jane recounted that after her sisters went to bed, Oliver pressured her to have sex with him in his car, saying that if she didn't, he'd break up with her.
Jane said she initially consented. But once in the car, Jane said she told Oliver she didn't want to have sex and tried to get out. Oliver then blocked the door, pinned her down, and proceeded to rape her, Jane said. She added that when she told Oliver to stop and "you're hurting me," he continued anyway.
One of Jane's sisters, Elizabeth, confirmed with TRR that she and her sister stayed at Oliver's apartment the night of the alleged rape. Elizabeth said she remembers Oliver being affected by alcohol that night, as well as an argument between Oliver and Jane.
Elizabeth said she did not witness the alleged rape. But she said the next day, she saw a marked difference in the way Jane acted toward Oliver. Previously, Jane had been openly affectionate towards Oliver, Elizabeth said, but afterwards, Jane seemed to avoid him.
For several years, Jane did not tell anyone about what Oliver had done. And she continued dating him until July 2013, despite what she described as his increased partying and regular cheating.
In 2018, after learning that Oliver had become a Churchome campus pastor, Jane reported Oliver's alleged rape to Churchome leaders.
Fitzpatrick wrote in the investigation summary that Jane had "low self-esteem and felt she had to accommodate Braylon sexually and forgive him when he cheated on her, because that's what she 'had to do to have a boyfriend.' . . .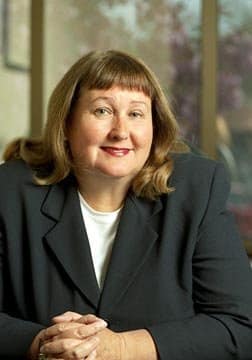 "It was not until she went into therapy and explored her relationship with Braylon" that Jane fully understood "that what had happened was 'date rape,'" Fitzpatrick wrote. She added, "Studies show that many women do not come forward when they have been the victim of sexual violence."
According to a 2018 article published by the Brennan Center for Justice, nearly 80% of rapes and sexual assaults go unreported.
Fitzpatrick concluded that "taking into account all direct and circumstantial evidence . . . it is more likely than not that on or about October 24, 2012 . . . that after (Jane) initially agreed to have sex with Braylon Oliver, when she told him to 'Stop, [that] he was hurting her,' Braylon refused to stop, and covered her mouth to keep her quiet and continued the act over her clear objections."
Churchome informed of DUI, texting underage girl while drunk
Oliver's alleged rape is only one of several concerning behaviors named in the investigation summary given to Churchome leaders on December 19, 2018.
In her summary, Fitzpatrick writes, "(Oliver) recently had had a DUI in Arizona, had had troubles at his job for being drunk and texting an underage girl, and had been chastised for drinking in public by the church pastors."
TRR has obtained court records confirming Oliver's Arizona DUI. Oliver initially faced three charges including driving with an alcohol concentration of 0.15 to 0.20 on December 9, 2011, the records show. He pleaded guilty to one misdemeanor charge of driving under the influence.
TRR learned of another concerning incident involving Oliver from Nelson Cossio, a former City Church San Diego staff member who shared an apartment with Oliver in 2012.
According to Cossio, Oliver got in trouble with City Church San Diego for drinking with an underage girl in the apartment the two men shared.
Cossio told TRR that Pastor Jerry McKinney met with Cossio to discuss the alleged incident. Cossio said he didn't see the drinking occur because it happened after he had gone to bed. But he added that he overheard Oliver and the girl enter the apartment late at night and could hear their voices from his bedroom.
Cossio said he wasn't sure of the exact date of the incident. But he said Oliver remained on staff at The City Church San Diego for some time after it occurred.
TRR reached out repeatedly to McKinney for comment about Oliver and his time at The City Church San Diego, but McKinney did not respond.
Because of Churchome's close ties to McKinney and The City Church, we asked Churchome about Oliver's time there. Churchome responded, "We do not know the details of Braylon's employment with The City Church San Diego."
Churchome promotes Oliver, despite reports of concerning behavior
According to Jane, both she and Oliver returned to Seattle and Churchome in December 2012. Both had previously attended Churchome (then The City Church) before moving to San Diego and had served as interns at the now-shuttered Churchome College.
Jane said Oliver's drinking, partying, and cheating escalated when they returned to Seattle, so in July 2013, she ended the relationship. According to Jane, Oliver's bad behavior was well known at Churchome.
Despite this, Oliver became a third-year intern at Churchome College in the fall of 2013, which meant attending staff meetings and serving in children's ministry.
In 2015, Churchome hired Oliver as its children's pastor.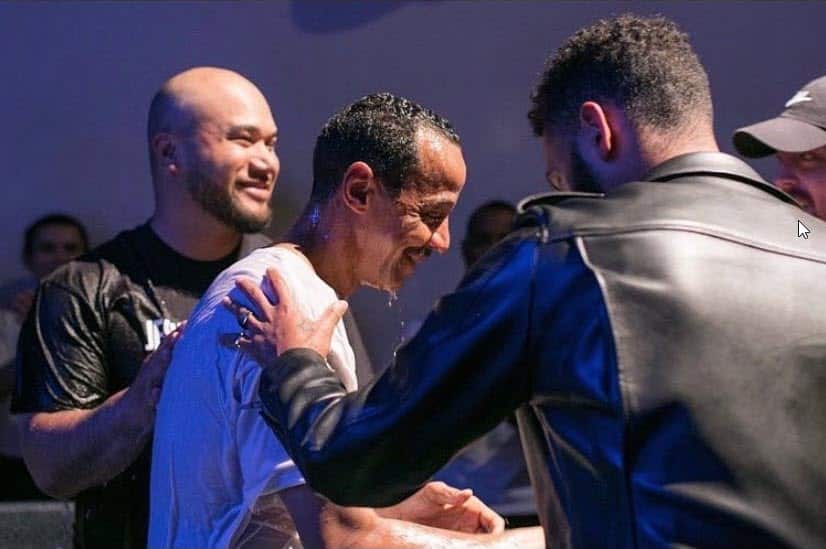 Jane's sister Elizabeth served as an intern at Churchome from September 2013 to June 2015 and told TRR she was alarmed by Oliver's behavior.
She said she witnessed Oliver say vulgar, sexual things in front of children and become "handsy" with younger interns. Elizabeth said she also heard from other interns about Oliver's drinking and repeatedly saw his car late at night outside the women's dorm at the college.
Elizabeth said she reported Oliver's concerning behavior to Jonathan Smith, Judah Smith's cousin and Churchome's director of leadership experience at the time. She said Jonathan told her that others had made similar complaints and that he would report the information to the pastors above him, but nothing ever came of it.
Because of Churchome's seeming indifference to Oliver's behavior, Elizabeth said she quit the church's internship program and eventually stopped attending the church.
TRR reached out for comment to Jonathan Smith, who resigned from Churchome in 2021. Smith said he had an NDA with Churchome, so he was unable to speak with TRR.
In 2018, Churchome promoted Oliver to pastor of its Downtown Campus.
Jane said hearing about Oliver's promotion was "very much a punch in the gut."
Jane's family had a long history with the Downtown campus, which traces its history to Bethel Temple, a Pentecostal Church planted in the early 1900s. In the 1940s, Jane's great-grandfather pastored Bethel Temple. And in the 1980s, her grandfather served as pastor.
In 2002, Bethel Temple sold its historic property at 2ndAvenue and Lenora Street and merged with Churchome. Churchome then bought property at 2700 1st Avenue to house the new campus. The megachurch has since closed that campus and sold the 1st Avenue property for $17.5 million.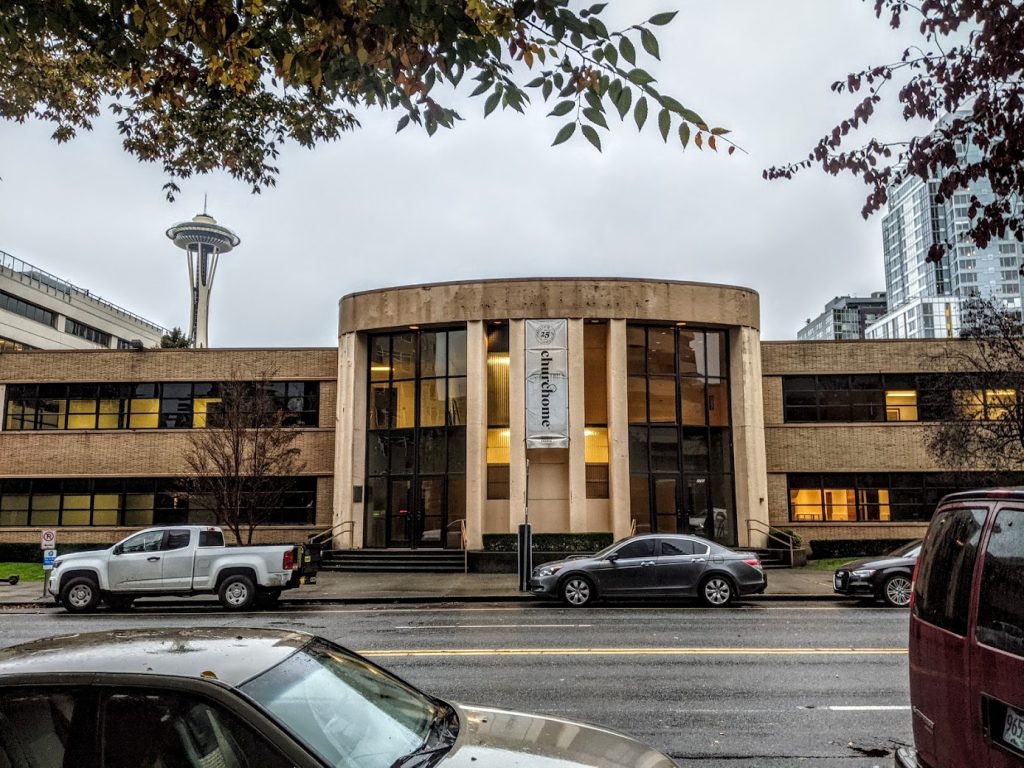 Report prompts investigation
Jane said in August 2018, she told Christie Adams, assistant to Judah and Chelsea Smith, that Oliver had raped her. Adams then arranged a meeting where Jane shared her story with Churchome Executive Director Leon Sandberg and Troy Anderson, Churchome's executive pastor at the time (now its general counsel).
The leaders then reportedly met with Oliver, who denied the allegations.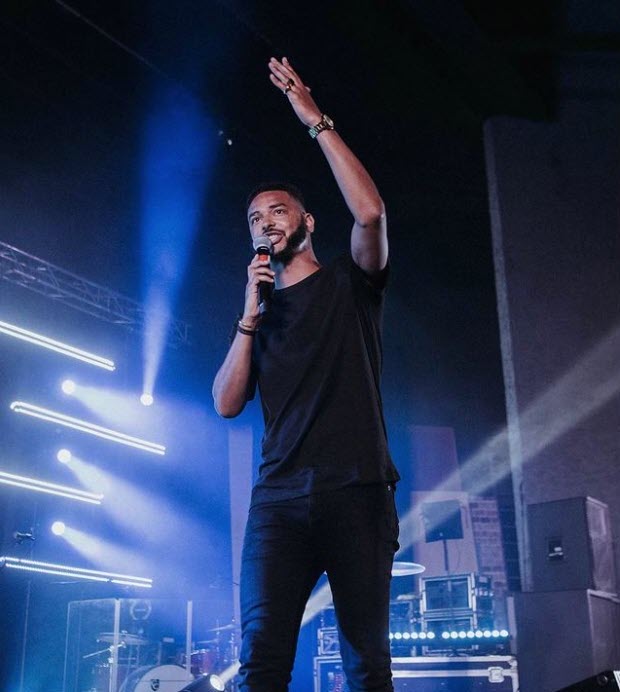 In November 2018, Churchome put Oliver on leave and hired Fitzpatrick to investigate the allegations. On December 19, 2018, Fitzpatrick sent Churchome her investigation summary finding "a preponderance of evidence" that Oliver had forced Jane to have sex with him.
Jane said she then met with Anderson, who gave her a copy of the investigation summary after she signed a "Non-Disclosure Investigation Letter." The letter prohibited Jane from allowing anyone to read the investigation summary without "written permission from Troy Anderson."
However, this past October, on advice from legal counsel, Jane filed a police report about the alleged rape with the King County Sheriff's Department, which was then forwarded to the San Diego Police Department. Included in the report was Fitzpatrick's investigation summary and the non-disclosure letter from Churchome, which are now public documents.
TRR has reached out repeatedly to the San Diego Police Department to ask if it is conducting an investigation but has not received a response.
Despite the investigation's findings, Oliver remained on staff through Christmas 2018 and into the new year, Jane said. So, in early January 2019, Jane met with Judah and Chelsea Smith about the situation.
According to Jane, the Smiths asked her what she wanted them to do and emphasized that they "believe in grace" and mentioned that their newly launched Churchome app included the testimony of a murderer.
Jane said she responded that the murderer still had to serve his sentence in jail, plus pastors are held to a higher standard.
Jane said the Smiths replied, "God qualifies us. We don't qualify ourselves because no one's qualified."
Jane said she kept pressing the issue. The Smiths finally agreed to remove Oliver and promised to notify Jane before announcing his leave to the church, Jane told TRR.
Jane said she was never notified but found out about the announcement afterwards from a friend who texted her, asking if she was okay. Jane then contacted the church and was permitted to watch the pre-recorded message by Judah Smith that was played during the previous Churchome service.
Jane recalled, "(Judah) says, 'Braylon, you've done such an amazing job here. We love him. And he made . . . a mistake years ago, six years ago, and hurt a member of the community. And he's going to step down and they're both going to get the help they need.'"
TRR asked Churchome for a copy of Judah Smith's pre-recorded message that was aired at the January 2019 service. The church responded that its previous statement was "the extent of answers and access we care to provide at this time."
From 2019 to 2022, Jane said she and the Smiths corresponded infrequently. Then, on July 30, 2022, Chelsea texted Jane, saying, "I have something fun would love to run by you . . ."
The two then talked on the phone, Jane said, and Chelsea shared that Churchome was thinking of hiring Oliver and was seeking Jane's consent.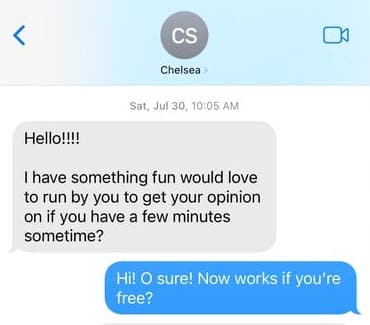 Jane said she was emphatic that she did not want Churchome to rehire Oliver and considered him disqualified from pastoral ministry. Yet, less than two months later, he was back on staff.
"My consent and me as a human, like what I'm asking for, has not been respected or honored the entire time—from when I'm trying to get out of a car and I'm like, 'No, stop, this hurts!' to 'No, I don't want to do this (give consent to hire Oliver),'" Jane said.
Jane said at this point, she's weighing her legal options. She added that she no longer trusts Churchome to do the "right thing" and is appealing to those who attend and support the church to act.
"I now don't have any faith in the church. They don't know how to make good choices," Jane said. "It's now up to the people that go there and the community to hold them accountable."
She added, "I love Jesus so much. But this isn't who He is. . . . And I don't think this is how He envisioned church to be, and how He envisioned pastors to be."
*This article has been updated to accurately state the details of Jonathan Smith leaving Churchome. We also changed "then-girlfriend" in paragraph two to "former girlfriend" to avoid the incorrect perception that "Jane" was Oliver's girlfriend in 2019.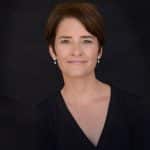 Julie Roys is a veteran investigative reporter and founder of The Roys Report. She also previously hosted a national talk show on the Moody Radio Network, called Up for Debate, and has worked as a TV reporter for a CBS affiliate. Her articles have appeared in numerous periodicals.