1979 was a highly consequential year for the direction of the Southern Baptist Convention.
And 2021, come to think of it. No doubt I'm missing other important years.
Where might 2022 rank? For the second year in a row, the high-profile annual meeting of the nation's largest Protestant denomination produced major news.
Five key takeaways from this week's proceedings in Anaheim, California:
Give a gift of $25 or more to The Roys Report this month, and you will receive a copy of "I Can't Hear God Anymore: Life in A Dallas Cult" by Wendy Duncan. To donate, click here.

1. Sex abuse reforms
In response to last month's bombshell report on sexual abuse in the denomination, delegates "voted overwhelmingly Tuesday to create a way to track pastors and other church workers credibly accused of sex abuse and launch a new task force to oversee further reforms," as The Associated Press' Deepa Bharath and Peter Smith report.
See related coverage by the Houston Chronicle's John Tedesco and Robert Downen, two of the journalists whose 2019 "Abuse of Faith" investigation spurred the reforms.
2. Apology to victims
A day after that important vote, the Southern Baptists "approved a resolution Wednesday apologizing to abuse survivors and asking for forgiveness," as Religion News Service's Bob Smietana and Adelle M. Banks report.
See related coverage by The Tennessean's Liam Adams and the Memphis Commercial Appeal's Katherine Burgess.
3. New president
In "another win for abuse reform," the Baptists elected Bart Barber, the pastor of a relatively small congregation in rural Texas, to lead the denomination's crucial next steps, as Christianity Today's Kate Shellnutt reports.
See related coverage by the Arkansas Democrat-Gazette's Frank Lockwood and the Washington Times' Mark A. Kellner.
4. Rick Warren debate
Besides sex abuse, delegates grappled with how to handle doctrinal issues, including the appointment of three women as pastors last year by famous pastor Rick Warren's Saddleback Church in Southern California, as the New York Times' Ruth Graham and Elizabeth Dias report.
See additional coverage by CT's Shellnutt and RNS' Smietana.
Southern Baptists elected Texas pastor Bart Barber as their new president in a decisive win over the denomination's ultraconservative wing. (Plus: Rick Warren cameo!) https://t.co/RVF5pb7x9q

— Ruth Graham (@publicroad) June 15, 2022
5. Right-wing faction
A significant right-wing faction present at the meeting — a minority but still a vocal force — drew comparisons to the MAGA wing of the Republican Party, as the Washington Post's Michelle Boorstein and the Houston Chronicle's Downen report.
"In the past issues that divided evangelicals, such as speaking in tongues, End Times theology, Calvinism – all of those things have receded, and it's now these social and political issues that define allegiances" @kkdumez on new bedfellows #SBC2022 1/6 https://t.co/nMuvxvXPLd

— Michelle Boorstein (@mboorstein) June 13, 2022
More headlines:
• #ChurchToo revelations growing, years after movement began (by Peter Smith and Holly Meyer, AP)
• How will Southern Baptists address sexual abuse? (by Terry Mattingly, ReligionUnplugged.com)
• Southern Baptist business meeting ends, but sex-abuse, other challenges remain (by Mark A. Kellner, Washington Times)
This story was originally published by Religion Unplugged.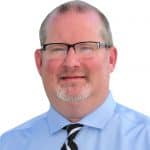 Bobby Ross Jr. is a columnist for Religion Unplugged and editor-in-chief of The Christian Chronicle. A former religion writer for The Associated Press and The Oklahoman, Ross has reported from all 50 states and 15 nations. He has covered religion since 1999.